Reviews
I like you, but I'm not in love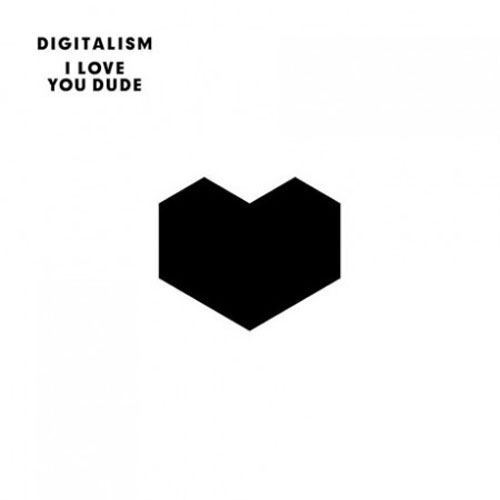 I Love You, Dude Digitalism
Release Date: Jun 20, 11
1
2
3
4
5
6
7
8
9
10
Digitalism has been in existence since 2004, yet have only released one full-length LP up until now. There soon to be released sophomore effort is titled I Love You, Dude. Between and before albums the German duo has released a slew of singles, including remixes of The White Stripes, Depeche Mode, Daft Punk, and Cut Copy, to name a few.
Don't let the album name fool you. This is not a frat party mix LP by any means. Hard to imagine Germans using the phrase, "I love you, dude," as well. Once you get past the album name, the album itself takes off with a promising start in opener "Stratosphere." Yet, there is really no middle or end to the song. It meanders along the same looped beat, holding for jazzy breaths, and then it ends with a fizzle. It may have been better served hidden in the middle of the album, forgotten without distracting from the other quality tracks.
"2 Hearts," immediately picks up momentum with Hot Chip-ish vocals and a fun beat. It's not quite danceable, yet has a strong melody tempered by heartbreak lyrics. The same vocal cadences heard on "2 Hearts" repeat beautifully on "Circles," except this track is a lot dance friendly due to more synth layers. This trend continues on "Blitz."
"Blitz" is another complete instrumental track, but unlike the album opener, there are changes, different mood sets, and a show of skill with the synthesizer. It seems to be a positive affect with instrumental electro tracks where there seems to be some build towards vocals, specifically with an album such as this that has vocals interspersed. Yet, when the vocals don't appear, there isn't a let down. That's quite a neat trick to pull off; one that perhaps is seamless to most listeners. "Blitz" ends in not a dramatic fashion, but the song didn't invest in that promise, either.
Not that what Digitalism isn't interesting, just perhaps a bit forgettable. A song such as "Forrest Gump" has nuances vocally and sonically, it just doesn't seem to stick. Perhaps it is the rap/sing style that doesn't punch the way it needs to. It'd be easy to blame all the synths and Mac Pro tricks the band uses, but it is more specifically in the attitude, the passion of the music. Attitude and passion are hard to pull off with Electro music. Most times it may happen by mistake. And the context these tracks are delivered, very cleanly, it seems as if Digitalism set out not to make mistakes.
For this reason, "Reeperbahn" may be the best track on I Love You, Dude. Not that there are clear sonic mistakes. The song just feels raw, organic. The crunchiness of the vocals, background shrieks, dripping blips and blurps explode into a definitive sound. This one is the crowd pleaser. "Antibiotics" follows, and shows why Digitalism has stuck around for as long as they have. The song doesn't do too much but evokes the old school break beat of electronic music from its infancy. Its consistency doesn't bore, maybe because of the throwback feel.
The final songs on the album show glimpses of promise, such as the only track with guitar, "Just Gazin." "Miami Showdown" is ambitious at best. This is quite the peculiar sophomore album, in that it really sounds like a second effort. Maybe Digitalism are at their best when they stick to the singles. Only time will tell.