Reviews
If anything, Buck 65's 20 Odd Years is worth a listen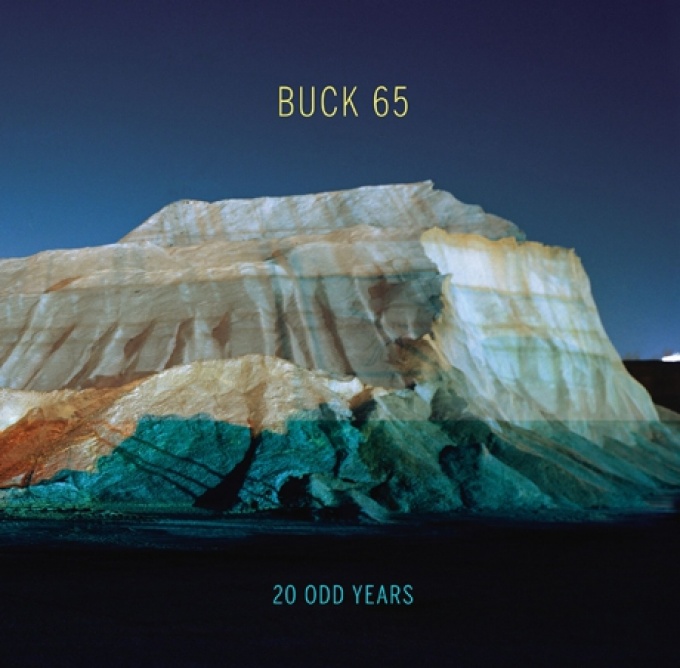 20 Odd Years Buck 65
Release Date: Mar 29, 11
1
2
3
4
5
6
7
8
9
10
Buck 65's (Richard Terfry) sound is the product of a love affair with hip-hop expressed with either very little or an overload of outside influence. It's a genuine take on what hip-hop is capable of filtered through the mind of Buck 65. He emphasizes honesty in his biography and it shows in his music and when talking about himself. If he wants to talk about heartbreak, he will. And if he wants to talk about zombies taking over the world, he will. And with his grounded sense of himself and his music it's really hard to dislike him.
He grew up off a dirt road in a rural town about 25 miles outside of Halifax, where he started making hip-hop at a young age. Whether it was the lack of exposure to hip-hop's forceful progression seen here in the States or just the gambinos to make hip-hop sound the way he wanted it to sound, Buck 65 made and has continued to make the music that fed his appetite; that identified with him. And this is a rare feat for a genre that's boundaries are more or less established and have few daring to add abstractions.
His latest, 20 Odd Years, shows that Buck, now 39, hasn't changed the formula that earned him the modest acclaim he's received over his music career. His mood can change from remorse to goofy in one track, and the melodies they're set to vary even more dramatically, touching on folk, country, and blues influences throughout the album.
"Gee Whiz" – which features Nick Thorburn (Islands) and DJ, Buddy Peace – has a Lou Reed-like opiate smoothness to it. It gently beats you down emotionally as Buck waxes poetic. Meanwhile, "Stop" is a grrrl-rock jam with an upbeat tempo and prominent female vocals similar to Pink's.
Later, Buck boldly stumbles into "Zombie Delight;" a narration of an international zombie outbreak. Like a public service announcement the song explains the do's and don't's of such a "Zombie Apocalypse." It tells you not to drink water from contaminated sources and to not try to reason with a zombie because they're irrational. So, take "Zombie Delight" for what it's worth: a hilarious, strange tangent.
The inconsistencies from song to song are hard to embrace. Just when you start to empathize with Buck's self-loathing, the next song makes you feel like it's just another summer day with your girlfriends; which may be alright for some but will cause most heterosexual males to squirm. But Buck seems to retort that argument quite well when defending his eclectic tendencies: "Does it even make sense for one person to express themselves in such a wide spectrum of ways? Personally, I think it makes less sense to express oneself in the same way all the time."
Touché.