Reviews
A sentimental debut for Scattered Trees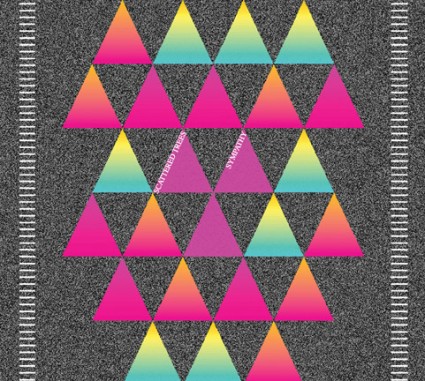 Sympathy Scattered Trees
Release Date: Apr 05, 11
1
2
3
4
5
6
7
8
9
10
Sympathy is the debut album from Chicago sextet, Scattered Trees. Led by Nate Eiesland, the band's introduction into the music industry is a bit bittersweet. The story goes that Eiesland wrote the Sympathy songs following his father's death. Having such a serious disclaimer for an album is no way to go into a first listen of an album with an objective ear. It's hard to not be at least a little sympathetic.
However, the songwriting and harmony of this album quickly washes over any back story. Not that Scattered Trees are uber-provocative in their debut, but they are interesting enough, catchy enough, to merit a firm listen. In fact, after finishing the album, one wouldn't find it obvious that the album was written in reaction to this specific tragedy, not at least until the final three tracks.
The first few tracks are very whole, complete in tone. Eiesland's voice carries somberly, but with a confidence. He strikes surprise near the end of the third song, "Love and Leave" with a shrill mantra of "I'm crazy, I'm crazy, I'm crazy." And it's welcoming that the band show some range with the more upbeat "Four Days Gone." It's not quite dancey, but definitely a mood changer. For a song about broken hearts on a melancholy themed album, it's almost optimistic. The title track returns to the quiet storm and might be the most beautiful song on the album. Several changes happen within a short span, but don't jar, or seem rushed. Seamlessly, the song moves into "Five Minutes" with a light melody and guitar plucking, then builds up, breathes, and flurries off into another direction. The song titles themselves finely reflect the songs in that they are mostly subtle, as the lyrics are clear cut, the time signatures exact.
The acoustic strumming near Sympathy's end does become a soup that's maybe too dense and bland to finish. And as good as Eiesland's voice is, it kind of tires by the time he sings "…now my father's dead and still you haven't shown" on the song "Where You Came From." This song soon reveals itself to be a message to Jesus and his dad. His voice tires at this point, not because of context, but there should be some sort of climactic range. On the next track "I Swear to God," things get really emotional. "Where are you? Jesus? Where are you?" It's a fine song in itself, and even better for anyone who can relate to losing their father.
If Sympathy is wholly a goodbye letter to his dad, Scattered Trees do a good job at budgeting emotion with talent enough so that it can be enjoyable, for the general audience. Though overall, it would have been true genius for the band to really make their listeners feel that pain. The final track kind of loses wind when it should have had a bigger bang, maybe even a subtle gesture as to what to expect on a sophomore effort. It will be interesting to see what direction they take next.