Music
The Lonely Forest bring energy and an honest appeal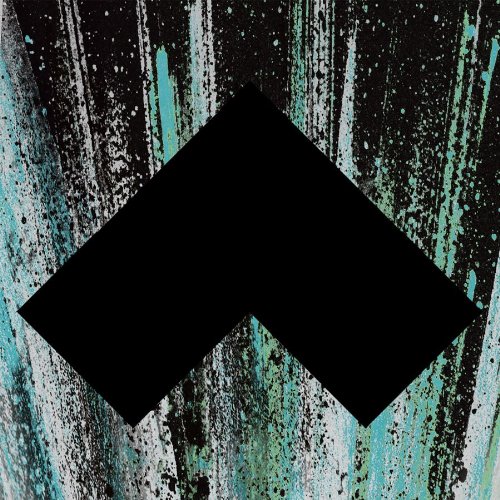 Arrows The Lonely Forest
Release Date: Mar 22, 11
1
2
3
4
5
6
7
8
9
10
This quartet from Washington state have been on a burn since 2006 and seem to be picking up steam with the release of their fourth LP, Arrows. For those whom haven't heard The Lonely Forest before, they are going to sound familiar. Not to say that they necessarily sound like other bands, but their sound is familiar. They have everything a typically good indie band has: the sincere singing, rollicking good time guitar riffs, a few teary ballads, etc. And The Lonely Forest delivers the goods in this manner, not trying to step out of range of their genre, and not repeating what's already been done. Within this context they manage a few surprises on Arrows, which otherwise may have been a mediocre album.
The album begins with a powerful ballad, "Be Everything." It seems like the type of song that would've made its way towards the end of track list. Interesting move placing it here. Early on, the band gets playful with song titles that reflect within the albums theme: love. "(I Am) The Love Skeptic," "(I Am) The Love Addict," are fun contrasts and are also songs that live up to their hype, as far as fun titles are concerned. And then to balance out the flow of Arrows, songs such as "Coyote" and "I Don't Want To Live There" pull us into rural, introspective directions.
Surely lead singer John Van Deusen owes a lot of his influence to Ben Gibbard, arguably Conor Oberst, as well. However, the pacing of each track, and believability of the musicianship, quickly overrides any comparisons. "Two Notes And A Beat" is anthemic, a swirl of emotion without getting lost. Van Deusen never gets ahead of himself as his band challenges him through each movement. These are the types of songs where you get a fresh experience with each listen.
With a soft voice and upbeat tempo, song such as "End It Now!" definitely fit the second listen category because of lyrics like: "What if I swallowed all these pills at once/What if I'd never been born/What if Germany had won the war?" Clever? Yes, but here the contrast of sound and lyrics make the song sound a bit teenagery. The angst doesn't really feel believable. The end of the track screams its title over thrashing guitar and drums, this after a flurry of lyrical stamina. Close, but still not really believable. Yet again, the whole album has earned another listen, so maybe there's somethin beneath the surface. And then the following track, "Woe Is Me… I Am Ruined," clips onto the former in a very unique way. It doesn't blend; it doesn't overlap. It clips. Absolutely wonderful. It feels like Arrows is over at this point, and it should've been. The following tracks don't really offer anything new, but aren't bad songs. A lot of energy, these kids.