Music
Guards announce short tour, release MTV Hive session, make "Cover Songs" available for free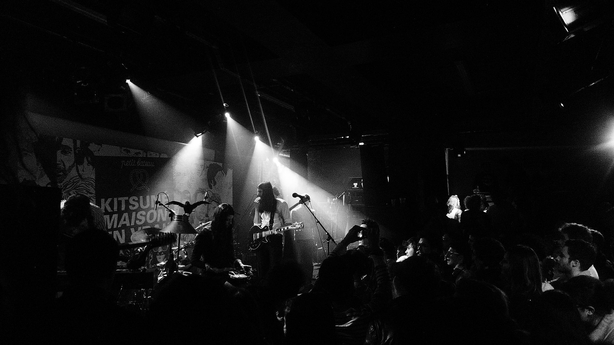 In 2009 music website Daytrotter started having shows in some of the midwest's classiest buildings, barns. Past "Daytrotter Barnstormer Tours" have featured The Walkmen, Local Natives and many more. 2011's session will have New York's Guards playing some music/feeding the chickens. Their dates are as follows:
April 26, 2011
Wrenshall, Minnesota: Free Range Barn, 909 City Rd. 4
April 27, 2011
Streamwood, Ill.: Hoosier Grove Barn, 700 W. Irving Park Rd.
April 28, 2011
Dexter, Michigan (just outside Ann Arbor): Lakeview Farms Barn, 12075 Island Lake Rd.
April 29, 2011
Monticello, Ill. (just outside Champaign, Ill.): Kalyx Center, 442 E. 1300 North Rd.
All of these barn dates will feature Sondre Lerche and The Romany Rye, plus many guests. In celebration, Guards have released their Cover Songs 7″ for free download on Bandcamp. And if that isn't enough news for you than just go watch their MTV Hive Session. And if that, too, isn't good enough than I have nothing for you. Go read a book.