Reviews
Save The Clocktower Makes it Feel Like Summer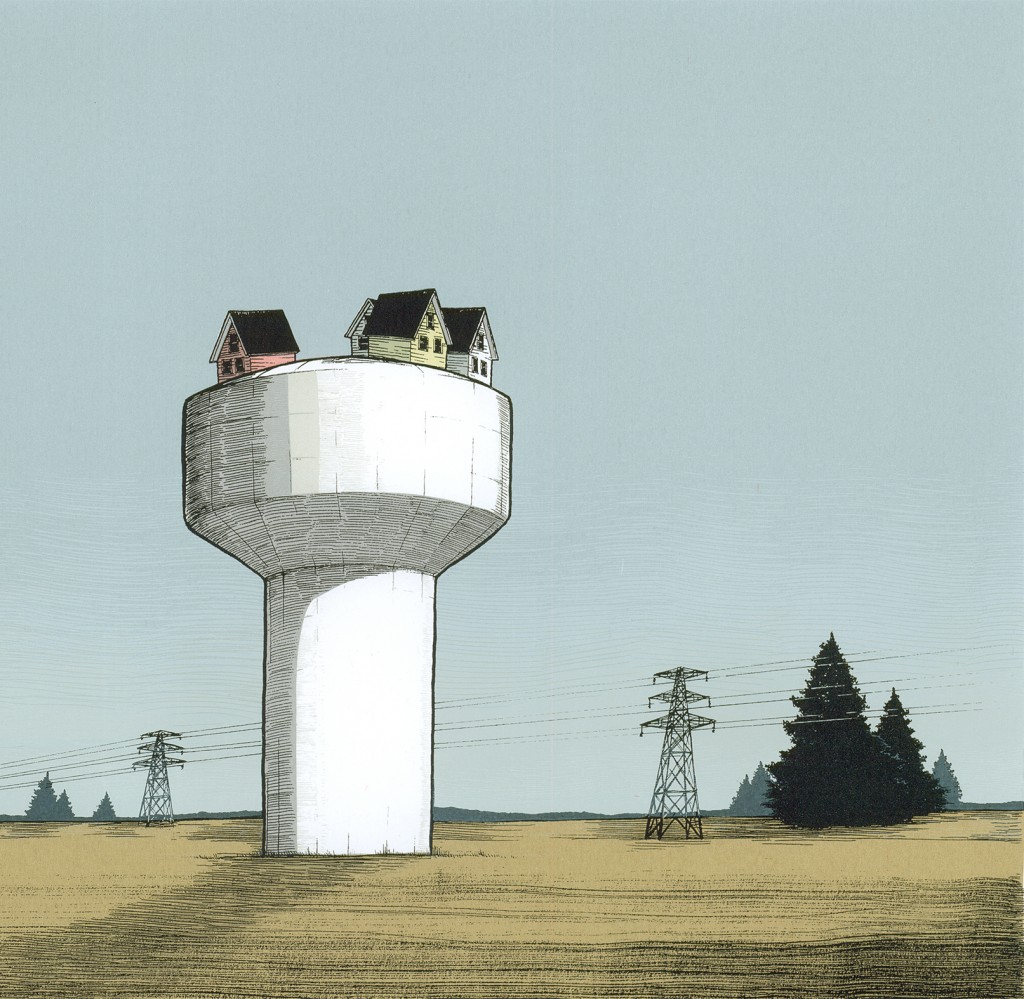 Carousel Save the Clocktower
Release Date: Feb 26, 11
1
2
3
4
5
6
7
8
9
10
Pop/electronica trio Save The Clocktower have spread their unique sound throughout the city for the last three years, which has stirred a buzz and anticipation for their second LP, Carousel. Members include Greg Newton, Sean Paras, and Jimmy Shenk.
2011 has barely begun, but it's safe to say Save The Clocktower will be on this year's best albums list with the release of their second LP, Carousel. A defining strength of the album is the band's ability to have several things happening sonically at once without tripping over each other. A fine example of this is on the opening track "Drip." In the first 15 seconds of the song, it's apparent that it's going to go take off, but then it explodes, spiraling back into itself. And the feeling it evokes is brilliant. The second song, "You Got Me," has a peculiar start. In relation to "Drip" it's like a wrestler tagging in his partner during a match. "You Got Me" has a potent, funky, groove, a vibe, almost in slow-motion.
No two tracks are alike, and no song in general has the type of precious vocals as does "Far Apart." It's laced with heartbreaking effects that eventually make you want to dance. 'They' slows the album down a bit. While it isn't a bad song by any stretch, it sounds boring at many points in the context of Carousel. Perhaps if the band wanted to slow down the tempo, they should've gone really slow. It wouldn't have hurt to toss in some darker tones at this point, either. But then at the halfway point, "The One Thing" is the quintessential "I have a crush and I want you to know it!" anthem. It's sparky, dancey, hip, and manages to pay homage to 80's synth-pop without loosing its identity. Where "They" failed as a down-tempo moment, "Sinking Ship" succeeds in its lush sound. It's followed by "Taped Noise," which probably has the cleverest lyrics on Carousel: Can't quite keep my finger on it/sirens and the price of gasoline/ you know what I mean? And: Even though you're stealing from us/ That's okay, we're stealing from you, too.
Carousel spans ten tracks, saving one of the best for last, with "Headphones." It's also the longest track on the album. And deservingly so. It's got a down-tempo beat, beautiful keyboards, and flourishes of effects that never bore. It will be very interesting to hear how this album will play out live—and in headphones for that matter. The biggest disappointment is that Carousel isn't coming out in the summer, because it sure feels like an album of the summer. Though when summer comes, it should still be receiving constant rotation.
Save The Clocktower will be playing their CD release show on Saturday, February 26The at Chicago's Hideout with Ode and Curtis Evans. Get details on the show on Do312.