Culture
Oscar nominations announced!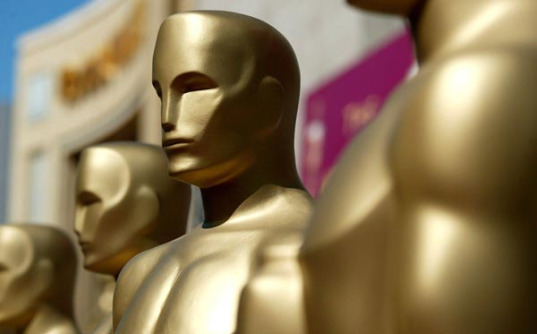 This morning (an hour at which I totally awoke to watch Monique deliver them live), the nominations for the 82nd Academy Awards were announced. There aren't a lot of surprises; The Social Network and The King's Speech both have a ton of nominations. There were also no major shockers in Best Picture, though it's awesome to see John Hawkes pick up a much-deserved Supporting Actor nomination for Winter's Bone. Major category nominations are:
Best Picture
Black Swan
The Fighter
Inception
The Kids Are All Right
The King's Speech
127 Hours
The Social Network
Toy Story 3
True Grit
Winter's Bone
Best Actor
Javier Bardem – Biutiful
Jeff Bridges – True Grit
Jesse Eisenberg – The Social Network
Colin Firth – The King's Speech
James Franco – 127 Hours
Best Actress
Annette Bening – The Kids Are All Right
Nicole Kidman – Rabbit Hole
Jennifer Lawrence – Winter's Bone
Natalie Portman – Black Swan
Michelle Williams – Blue Valentine
Best Supporting Actor
Christian Bale – The Fighter
John Hawkes – Winter's Bone
Jeremy Renner – The Town
Mark Ruffalo – The Kids Are All Right
Geoffrey Rush – The King's Speech
Best Supporting Actress
Amy Adams – The Fighter
Helena Bonham Carter – The King's Speech
Melissa Leo – The Fighter
Hailee Steinfield – True Grit
Jacki Weaver – Animal Kingdom
For a full list of the nominees, head over here. The broadcast will air on March 7th.