Interviews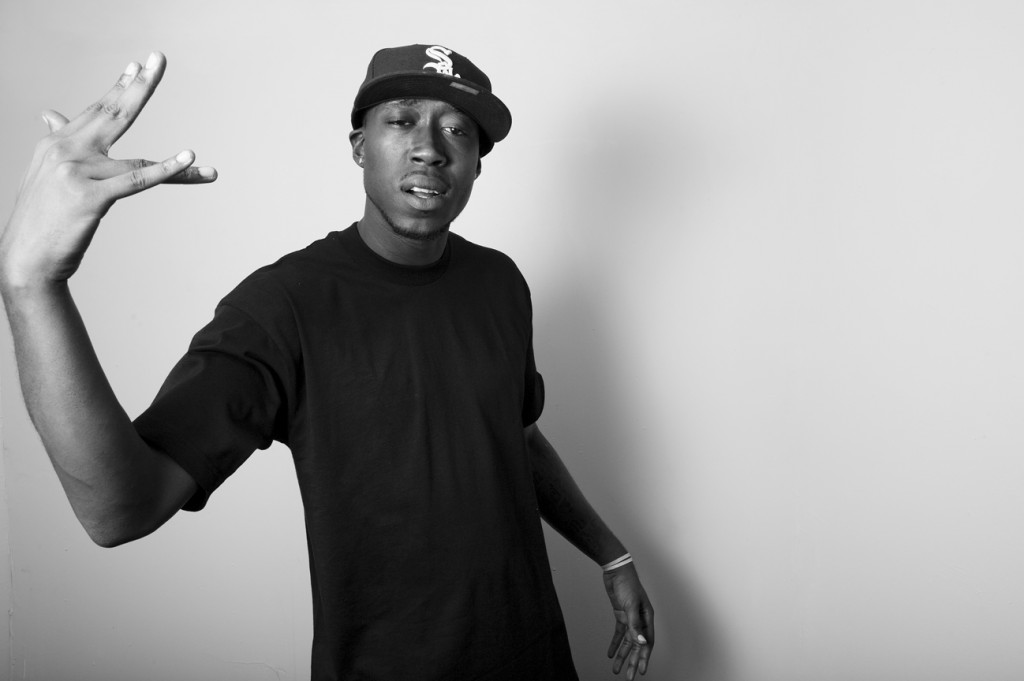 If you haven't heard of Freddie Gibbs, it's high time you stepped your game up. The Gary, Indiana native has been tearing up hip-hop over the past year, releasing his Str8 Killa EP to audience and critical raves. In advance of his 1/14 show at Metro as part of the Tomorrow Never Knows festival, we got a chance to talk with Gibbs for a few minutes about where he's at, where he's headed and some of the MCs that have caught his attention recently.
Heave: I saw you at Pitchfork last summer, and your set was a big hit. What was it like to play for a crowd that isn't exactly the standard hip-hop show crowd?
Freddie Gibbs: It was great to me, because it gave me an opportunity to, you know, spread out and get my music out there to people that you probably wouldn't normally see with it. It's a blessing, it shows my versatility, it shows that I can go outside my realm and still find a good fanbase.
Heave: That's really cool, because a lot of discerning hip-hop fans, they've been waiting for something…I don't want to throw around the term "real," but something more honest than a lot of what's coming out nowadays.
Freddie: Yeah, definitely. I think there's a lane for what I do, a lane for what they do and a lane for what I do, and I'm waiting for that to open up. If it's mainstream it's mainstream, if it's underground it's underground, it's whatever. It is what it is, and it's good music to me.
The interesting thing, too, is that it sounds like you draw influences from a lot of places, not just the Midwestern guys.
You know, being able to travel, New York, LA, Atlanta, and all of that, and go to different places doing shows, like I said, it gave me an opportunity to spread my music someplace different.
Now, you're part of the Tomorrow Never Knows series –
Hold on, just one second bro.
—
I'm so sorry, my mom was fuckin' blowing my phone up.
No big deal, that kind of takes priority. Anyway, you're playing one of the Tomorrow Never Knows shows. Who are some of the guys you've come in contact with or heard, who might be playing an up-and-comers show this time next year?
I've been in such a bubble recording, I don't know…Rita J, she's gonna be there, right?
Yeah, she's opening up.
I mean, you guys have some dope Midwest MCs. You got dudes like YP coming out of Chicago, he's definitely dope, he'll spit that shit about what's going on out here. I think people will gravitate to him. And you know Mikkey, Mikkey Halsted, he's been in the game doing his thing, he's got an album out.
Alright, I just have one more question from you and I'll let you go. What do you have coming up in 2011?
In 2011, man, you know, I'm really just trying to get to the next level, I'm trying to expand musically. I'm working with more producers, and just getting my name out. There's still a whole lot of people who don't know who I am, and I gotta keep getting better, MC better and show them. And I'll be fine, I'm staying sharp lyrically, I'm in the lab right now working on these projects, and I'm doing more shows, it's really giving me time to sharpen the sword up. I'm getting ready, I'm about to drop something vicious on 'em this year.
Thank you so much, I wish you the best of luck.
No problem.