Features
Hey Remember Videos?!: Jeremy Messersmith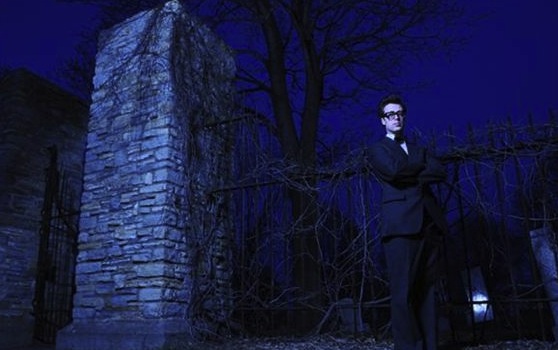 What is it about the macabre that inspires so many?  Is it the human fascination with death and the possibility of the after life?  Or perhaps our fear of encountering it?  Or maybe, just maybe, the sheer fact that skeletons look cool is reason alone.
Whatever the artistic explanation is I'm very glad Jeremy Messersmith embraced it.  This Minneapolis singer/songwriter devoted the bulk of his 2010 release The Reluctant Graveyard to all things death-related and critics have been eating it up.  I personally had his album in my top three albums of the year, and NPR put it in its top ten albums of the year.  Every track is an absolute delight.
But the stand-out to this album for me has been the music videos.  I stumbled upon Messersmith's video for "Organ Donor" through Paste Magazine's feature and instantly was entranced with the unique imagery.  The song itself is about a man divvying his body parts amongst life situations.  He loses his heart in the school library, his tongue in the sanctuary, and so on and so forth.  It's a great way to express how parts of us are lost in certain memories.  Eric Power, who orchestrated the design of "Organ Donor" animates Messersmith's descriptive lyrics with the skeletal remains of its characters.  The video becomes a perfect blend of lyrics meeting video and is a story all it's own.  Check out the video for the "Organ Donor" below:

Powers also created the video for Messersmith's "Tatooine," which Paste place in its top music videos of the year. I think the writer of the article sums it up justly: "Paper-cut Star Wars trilogy=awesome." If you liked "Organ Donor," "Tatooine" is a much watch.