Reviews
Bryan Ferry Gets It Half Right: 'Olympia' Split Down the Middle Between Good and Bad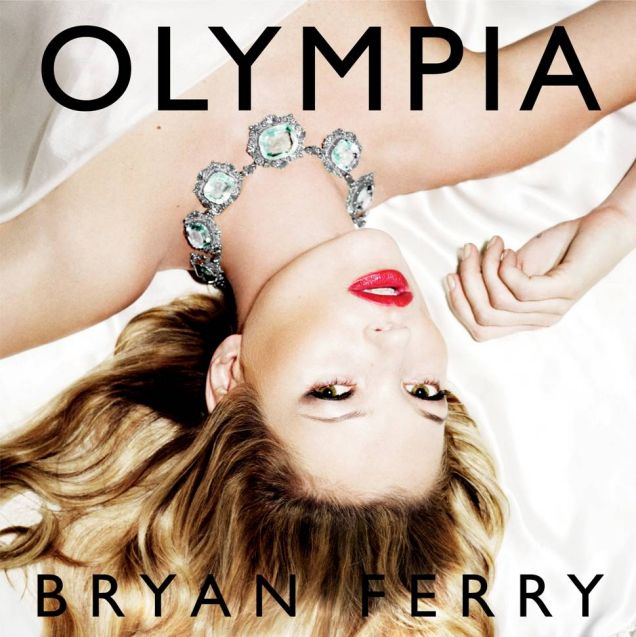 Olympia Bryan Ferry
Release Date: Oct 25, 10
1
2
3
4
5
6
7
8
9
10
The toughest decision for any performer may be when to hang it up once and for all. Take, for example, Minnesota Vikings' quarterback Brett Favre who not only struggles but frequently cries on national television when making his annual decision about whether to play one more season.  There is no shortage of similar stories in music. The Rolling Stones, Ozzy Osbourne and even Madonna could be on a long list of artists who can't seem to retire. Hell, even REO Speedwagon recently released a new album.
When an older artist releases a new album the success or failure of the project really depends on expectations. Does the performer hoping to jump-start their career reaching a whole new audience or do they enjoy the creative process and hope their long-time fans will appreciate the effort? In the case of Bryan Ferry's new release Olympia, I hope it's the latter because the album has good moments but also has a number of complete misses.
The 65 year-old Ferry first came to prominence as the lead singer of the seminal British act Roxy Music. The band's first two albums paired Ferry's enchanting vocals with the now legendary composer, producer and singer Brian Eno. After Eno left the group there was a number of personnel changes and even a two-year period where the group was disbanded.
Around his work with Roxy Music Ferry also pursued a solo career with mixed results. His biggest mainstream solo success came with the song "Slave to Love," which crossed over to a more mainstream audience when it was featured on the soundtrack to the movie "9 ½ weeks."
Ferry's signature style is that of a modern day crooner and a comparison to an artist like Chris Isaak could easily be drawn. In addition to his trademark vocals Ferry's songs generally feature lush, heavily layered arrangements and some of the songs on Olympia such as "You Can Dance," "Alphaville" and "Heartache By Numbers" live up to the legacy nicely.
Unfortunately if Olympia had been released on vinyl it would be one of those records where only side one ever got played. Side two includes "BF Bass (Ode to Olympia)" which includes rhythmic sounding female backup singers that feel completely out of place. There is also the completely stripped-down "Tender is the Night" which, by the way, is not a Jackson Browne cover, and "Reason or Rhyme" which also departs from the signature sound heading into uncharted waters that are better left to others.
Overall, as stated earlier, the success or failure of this release really depends on expectations. If the goal was to give longtime Bryan Ferry fans something to enjoy the first five songs on Olympia more than fill the bill. If however there were loftier aspirations that involved legions of new fans this release falls painfully short.