News
Flying Lotus Takes The Music Video To The Next Level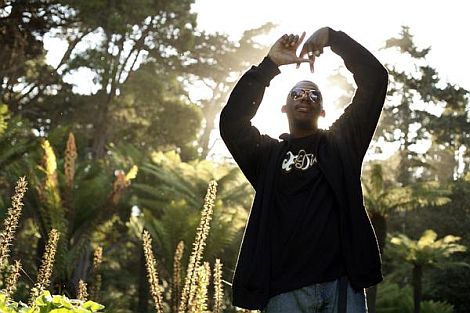 Flying Lotus is taking the music video and kicking it up a notch.  FlyLo and animator Beeple teamed up to create the weird 3D world for "Kill Your Co-Workers."  Much like the art work for his 2010 release Pattern+Grid World the music video keeps with the pattern grid motif, each character resembling a demented Lego humanoid ready for destruction.  However Flying Lotus and Beeple don't want to keep "Kill Your Co-Workers" all to themselves.  They've made the characters Beeple created available for other animators to download for use in their own works or to make a re-imagining of the single, furthering both of their connections in the open source community.
"When the video is released I will also be posting all of the 3D animation project files on my website so that people can see exactly how each shot and every character was animated," said Beeple about "Kill Your Co-Workers."  "They are also free to use these 3D models and scenes in any way they'd like.  I like to think of it as sort of an "open source video" in that all of the pieces of the project are also released for people to do what they'd like with." This isn't the first time Flying Lotus has done something like this for the creative community.  He also offered the free Cosmogramma Fieldlines augmented reality application built in Open Frameworks with Aaron Meyers.  Fieldlines enabled the user to manipulate graphics and sounds (designed by Flying Lotus during the Cosmogramma album sessions specifically for the application), using a webcam or mouse.  Watch the video for "Kill Your Co-Workers" below, and download the characters and background featured in it through Flying Lotus's Vimeo page.
Flying Lotus – Kill Your Co-Workers from Warp Records on Vimeo.