Culture
Friday media round-up: 1/24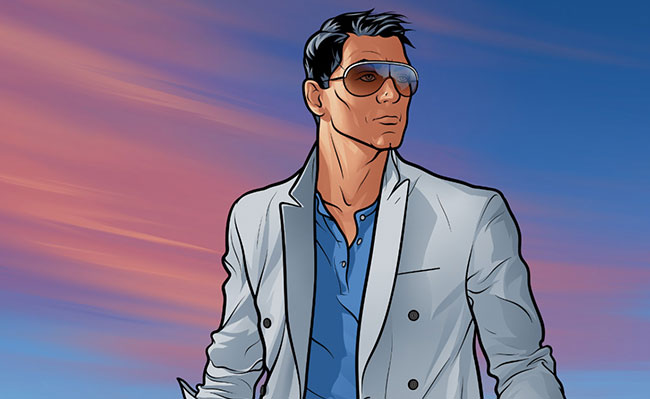 Here's what the Heave staff has been into this week:
So Gamespot just released the first gameplay video for the new Lord of the Rings game, Middle-earth: Shadow of Mordor, and it's basically everything 12-year-old Alex would have wanted in a video game that he'd be too afraid to ask his parents for. If the nemesis system works even half as well in the finished product as it does here, it's going to change the way I think about open-world RPGs forever, and even if it doesn't, it's going to be worth my money by sheer virtue of the fact that it looks like a cross between Assassin's Creed and Orcs Must Die!.
Vashi Visuals makes great videos about the history of cinematography. Recently, he made one about the Evolution of the Dolly Zoom, a shot everyone recognizes but probably didn't know much about.
Evolution of the Dolly Zoom from Vashi Nedomansky on Vimeo.
I'd like to highlight this week the boldness of Adam Reed, creator of Archer. (Warning: SPOILERS to follow.) In the Season 5 premiere last week, he decided to break from formula and completely shut down the spy aspect of Archer. Now the gang from ISIS are stuck with $50 million worth of cocaine that they decide they will now sell. All of Season 5 will be about this new, serialized arc. They will likely never turn back to being spies. It's a brand new day for Archer. Archer Vice. Also, I saw Her. Simply amazing, heartfelt, and thought provoking.
Well, I watched The Wolf of Wall Street last night, and it'll probably take me a few days to recover. This is a very, very well done movie – but it's not so much a movie as an immersion into the drug, sex, and debauchery-soaked lives of the inconceivably rich, and just watching someone else live that way is exhausting. I think the best way to sum it up would be to say that my jaw dropped about 5 minutes in, and stayed somewhere in the vicinity of the floor for the next three hours.
With the Super Bowl coming up, I know those of you who don't give a crap about football (people with their priorities straight) are gonna be engulfed in all things pigskin and not know how to cope. Thankfully, there's this well done animated video that educates you on everything you'll need to know about American football so you're not just waiting for the next expensive, male chauvinistic, unfunny commercial to begin.
A Guide To American Football from Fraser Davidson on Vimeo.
The Royal Rumble is this Sunday and I'm ridiculously excited about it. Every year, the most entertaining part of the Rumble match itself is the slew of surprise entrants. High on my wishlist is Scott Steiner, a man who was inhumanly swole and had a triumphant lack of regard for the English language. He has no sympy for any of us.