Culture
"American Horror Story: Coven" review: "The Axeman Cometh"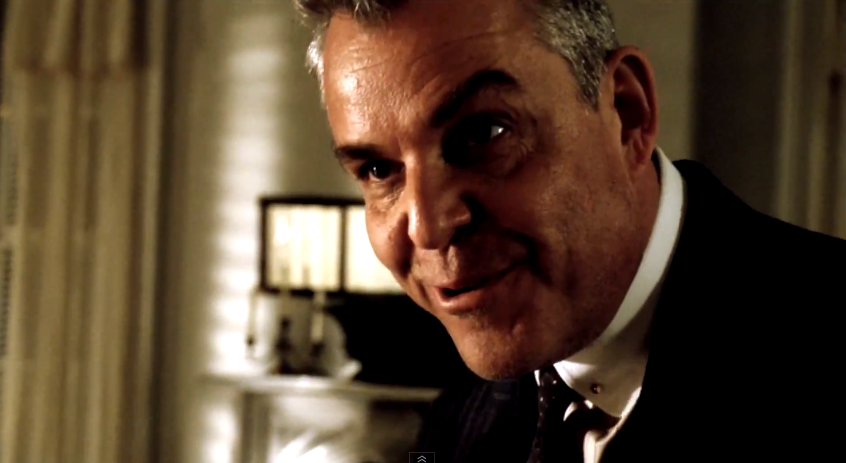 On last night's Coven, "The Axeman Cometh," we received yet another plotline. Yes, you read that right, ANOTHER. Now there's The Axeman (Danny Huston), a serial killer from 1919 killed in the Coven House by witches. How does he fit into the plot? It's not completely clear, but he's brought in by Zoe (Taissa Farmiga), because she clearly cannot just let people be dead. At the end of the episode, we see The Axeman being awfully flirtatious with Fiona (Jessica Lange). More will (hopefully) be revealed next week.
Zoe stirred up a whole mess of trouble for the Coven house this week. Aside from bringing back a serial killer, she also just had to find out what happened to Madison (Emma Roberts) and just had to bring her back, with the aid of Queenie (Gabourey Sidbe) and Nan (Jamie Brewer). While we did get more Misty (Lily Rabe) this episode, it felt like she was gone as soon as she arrived. It's a shame because her character seems to have a lot of potential for a great storyline.
We also (as far as air time is concerned) got very little Kyle (Evan Peters) this episode, but certainly more than the previous episode. It's possible the writers thought making him naked for the entire scene would be enough. But it wasn't. A naked Kyle smashing Misty's hut because she touched him was another reminder of a plotline that hasn't really gone anywhere yet. Kyle wanders aimlessly and has been since he died; outside of brutally murdering his molester of a mother (rightfully so), his character has been fairly boring. It's a shame because Peters is such a strong actor, and it'd be great to see him do more than bumble around.
Speaking of bumbling around, the freshly-blinded Cordelia (Sarah Paulson) now has the gift of sight in a different way, able to see the indiscretions of the people she touches. How fun! Except now she knows about the affair her husband Hank (Josh Hamilton) has been having with an ex-patient/potential Coven member of hers, Kaylee (the return of Alexandra Breckenridge). It's yet to be seen if she figures out that he killed her as well.
It also brings to mind her mother Cordelia's indiscretions, and what the consequences will be, especially with the return of Madison. But what about Cordelia? She was eerily quiet this episode, clearly contemplating mortality with the realization of her illness. When her character is quiet, it typically means shit is about to hit the fan, which is just what this show needs.
Now, we can't forget Marie Laveau (Angela Bassett), who was also fairly quiet this episode, though it's revealed she had nothing to do with the acid attack on Cordelia. It's also revealed that she asked Hank to kill all of the descendants of the original witches of Salem. She's demanding the heads of every member of the Coven, which should, you know, go well…
Missing this week: Myrtle Snow (Frances Conroy), who is being brought back to life, we assume, by Misty. Also missing was Madame LaLaurie (Kathy Bates), which is actually okay by me seeing as the appearance of her character usually means copious amounts of torture scenes.
Long story short, while the plotlines seem sloppy, admittedly last season's did as well. The question is whether or not the writers will be able to bring everything together by the end. While The Axeman plot seems totally excessive to me at this point, it could play a significant role in a few episodes' time. I never know where this show is going; I just sort of strap in and ride it out at this point.