Reviews
Movie review: "Great Expectations"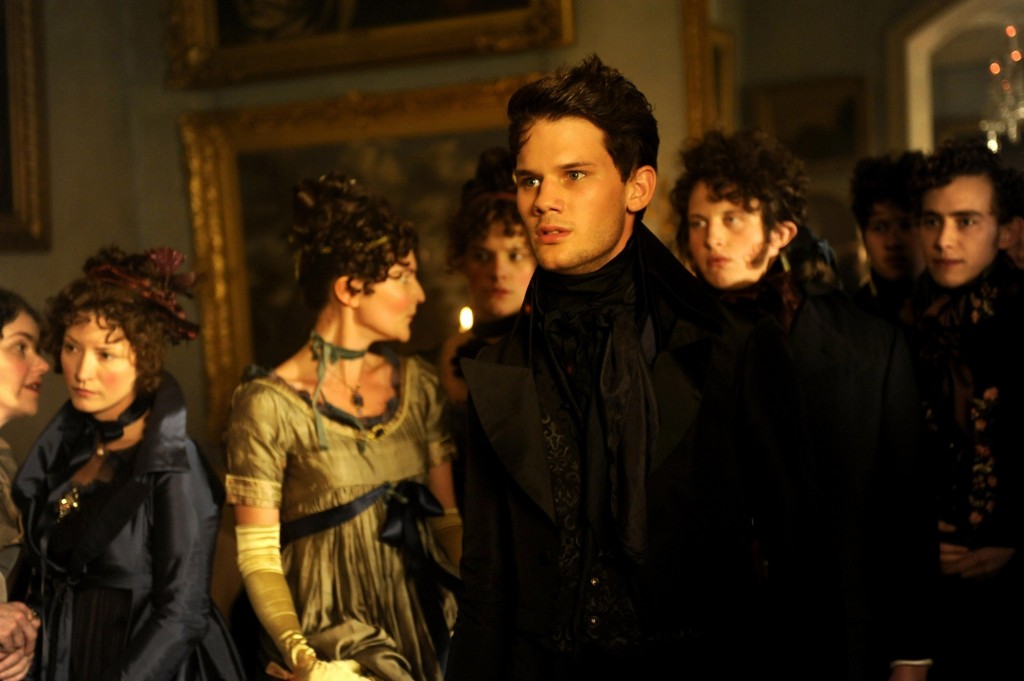 Great Expectations dir. Mike Newell
Release Date: Nov 08, 13
1
2
3
4
5
6
7
8
9
10
As directed by Harry Potter and the Goblet of Fire's Mike Newell, there's just enough of a Potteresque bent in the latest Hollywood adaptation of Great Expectations to bring in young viewers. This is the type of movie designed to delight newcomers to Charles Dickens' work but one unlikely to satisfy the Victorian cravings of anyone else. Newell's film is handsomely mounted, as if it were auditioning for Masterpiece Theatre, but what does Newell have to add to Dickens' work that hasn't already been said? The result looks great, and its young leads picturesque enough to elicit some Twilight-esque fan fiction, but it's wildly inferior to David Lean's 1946 adaptation, a black and white masterpiece. This safe, unimaginative remount has a been-there-done-that feeling the picture can't overcome, like deja boogaloo.
This isn't for lack of talent. Newell commits some casting masterstrokes in Helena Bonham Carter, Robbie Coltrane and Ralph Fiennes, Harry Potter alums eager to sink their teeth into Dickens' work. It's shocking that no one has asked Helena Bonham Carter to play Miss Havisham before. This is the part she was born to play, as a ruined spinster who takes in children for sport and amusement. One of the biggest issues with Newell's adaptation is that the actress is so spellbinding in the role, quietly burning with madness, that nothing else in the movie matches her. You wish that the film were about Miss Havisham and dispensed with this Pip person, played by War Horse's Jeremy Irvine as a vacuous Tobey Maguire sycophant. There's nothing under the surface here, except for beauty imitating depth, about as deep as a birdbath.
Newell stresses the central romance — of Pip's doomed attraction to Estella Havisham, the young girl Miss Havisham raises to be a stoic ice queen — but the longing lacks heat. Dickens' story of star-crossed lovers is more of a social commentary than a grand romance, but Newell treats it like Romeo and Juliet. The problem is that, if not for their class divide, you cannot fathom why Pip would be so taken with this girl. Pip mentions that Estella is in every thought he has, and you cannot help but ask: "Her?" As an actress, Holliday Grainger is not without her comely charms, but Estella is more of an abstraction than an actual person, a symbol of the constrictions of aristocracy. A life with Estella is far from the happy ending the script, as penned by David Nicholls, thinks it is.
The film otherwise jogs across the rest of Dickens' socioeconomic landscape, a vision of 19th century class strata as seen from space. Newell can't seem to answer the question of how to bring to life Dickens' class commentary without his actual commentary, the prose that brings the tale to life. Otherwise you're left with the story itself, which can be hard to swallow. For all of Dickens' graces as a novelist, Great Expectations often finds him at his most contrived, especially in a plodding third act that brings the plot to a halt to explain the convoluted backstory. It's classic literature as telenovela, which works wonderfully on the page, but as a film, all you see are the cracks in Dickens' story of baby-swapping, ex-convicts, double-crosses and hidden family secrets.
That's not to say Great Expectations doesn't have merit. Dickens is hard to cock up entirely, and the film is entertaining and sumptuous, if not incendiary. It's a great story worth revisiting, and the best thing that can be said about Newell's version is that it desperately makes you want to re-read the book. Great Expectations is one of those movies designed for the classroom, otherwise there's simply no audience for something that's been done a million times before. Bored English teachers will happily show it to students who didn't bother to read the book, in order to give them at least some version of Charles Dickens. However, the smart kids will know there's something lacking — more to the story than distant dream girls and wicked adoptive mothers burned to a crisp.
Newell's film has the style. What it really needed was the substance, the thing that draws us to Dickens in the first place. Otherwise this movie simply doesn't need to exist.