Features
The 49th Chicago International Film Festival: Round 2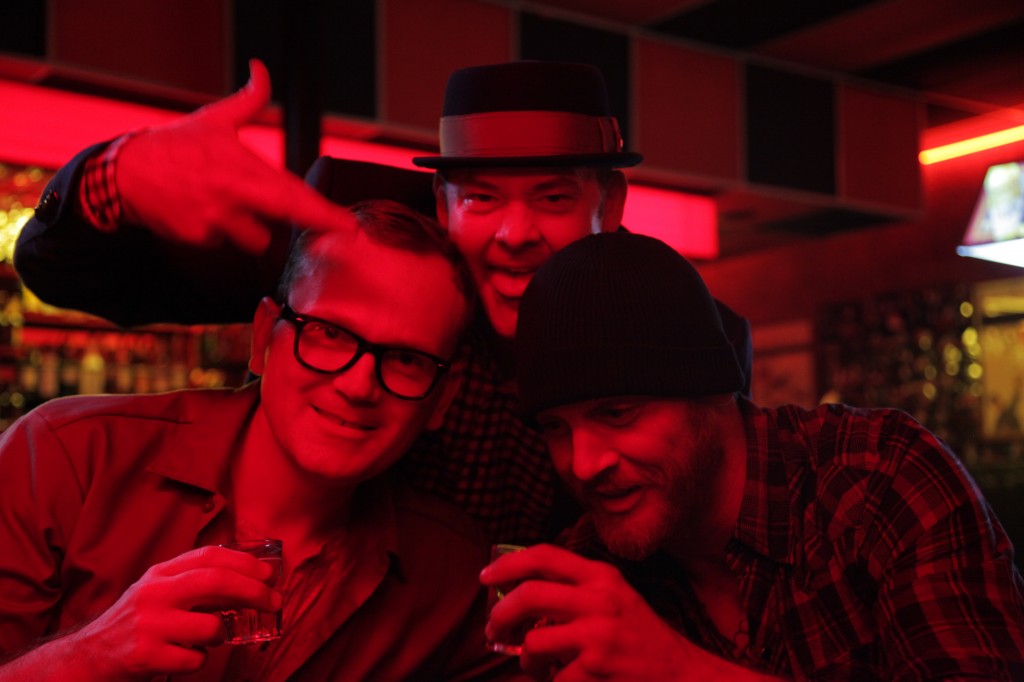 It's October, which to film geeks in Chicago signifies the coming of one of the year's most interesting events: the Chicago International Film Festival. With a tagline that says "Come see the world with us," the festival consistently offers a great mixture of upcoming Oscar candidates and a massive melange of world cinema over 14 days. Heave features editor Dominick Suzanne-Mayer will be at the festival for nearly every day of those two weeks, bringing you recap reviews of the festival's best and worst and everything in between. You can also follow him on Twitter at @HEAVEdom for updates throughout the festival.
If you're interested in tickets, the CIFF is happening at AMC River East 21, and tickets for most screenings are still available. You can get them in person at the theater, or online over this way.
——
Cheap Thrills
At last! After several underwhelming After Dark (midnight program) screenings at this year's CIFF so far, here's a spectacular horror/thriller/dark comedy hybrid that does all the things a great midnight movie can and should do, and then some. (That includes the forcing of a couple walkouts, which happened at the showing this writer attended.) Craig (The Innkeepers' Pat Healy) is barely making ends meet for himself, his wife and their infant son, and then he loses his mechanic job. Despondent, he heads to a local dive bar, where he runs into Vince (Ethan Embry, fantastic), a former high school buddy who's now working odd jobs such as a bookie's enforcer. They're waved over by a couple of absurdly rich, obnoxious L.A. hipsters (David Koechner and Sara Paxton), who start throwing money at the duo to get them to play along with an increasingly twisted and grotesque set of stunts. E.L. Katz's film never stops being hilarious, even when the games start turning truly dark, a measure of how well-written and acted Cheap Thrills is. At least, it doesn't until the film's poignant finale, which ends with a mortifying and timely tableaux showing just how far desperate men will go to make ends meet.
A Thousand Times Good Night
For as tepid as parts of A Thousand Times Good Night are, it at least has one of the best opening sequences you'll see in a theater all year. Rebecca (Juliette Binoche) has a reputation for being the photographer who'll go into the places most others would decline for fear of their safety. She is granted access (though means largely unexplained by the film) to the preparation ritual for a young woman's suicide bombing in Kabul. For reasons unknown to Rebecca as much as the viewer, she keeps following along, well after the point when she should've headed for safety, to keep telling the story of this young woman; this choice results in her being heavily wounded. The most interesting question in A Thousand Times Good Night is what compels Rebecca to keep going back, but it ultimately ends up mired under endless layers of static family melodrama. Her husband (Nikolaj Coster-Waldeau) threatens to leave her if she doesn't stop, her daughter is becoming a burgeoning activist, and seemingly everybody around Rebecca views her as nothing short of a saint, which stops the film from ever truly questioning her motives or the ethical implications of them. And that doesn't make for a particularly compelling watch.
Like Father, Like Son
Hirokazu Kore-eda's latest film has already been optioned for a U.S. remake, and it's not hard to see why. Dealing with classic issues of class difference, the nature of family, and the ways in which children relate to their parents, this is pure family melodrama that can appeal to anybody. It also fits with Kore-Eda's work, which has frequently been about the many different definitions of family, but usually to better returns. The film unfolds at a delicate, patient pace, which allows for a lot of great character details, but often about the wrong characters. Ryota (Masaharu Fukuyama) and his wife life a privileged life, with a high-rise apartment and a gifted child, a life that's upset when a hospital error is discovered and their son isn't truly theirs. They meet the Saiki family, a happy but borderline-impoverished clan whose loose, fun definitions of parenting stand in stark contrast to Ryota's over-achieving principles. Kore-eda gets good performances out of his cast across the board, but doesn't seem to have a lot to say about the Saiki family, instead ultimately making Like Father, Like Son a film about Ryota's efforts to come to terms with his own family issues. It's a move that feels misplaced, and renders the film lost and in need of a more compelling focus.
Elaine Stritch: Shoot Me
"I wish I could fuckin' drive. Then I'd really be a menace." So says Elaine Stritch at the beginning of Elaine Stritch: Shoot Me, Chiemi Karasawa's endlessly compelling documentary portrait of the stalwart Broadway personality. Every bit as brassy at 87 as she's been known for being throughout her long-running career, Stritch is a fantastic subject. Karasawa's film follows Stritch around as she continues to tour with musical theatre classics while also facing down the process of aging and her increasingly severe complications due to diabetes. This is a documentary of remarkable candor, showcasing an aging woman's vulnerabilities and tenacities in equally strong detail. For her part, Stritch is a willing subject even in the film's darker moments, even occasionally breaking the fourth wall to tell the cameramen how to better do their jobs. Until she's unable to go on, Stritch keeps performing, as it's her true call in life. She puts it best near the film's end, addressing the very real eventuality of death with an optimism that only true wisdom can inform: "It's time for me. I can feel it everywhere. It's not all bad. A lot of it is pleasant." So, too, is Shoot Me.
Nothing Bad Can Happen
First, a warning: There aren't enough trigger warnings for some of the atrocities committed onscreen by the end of Nothing Bad Can Happen, German writer-director Katrin Gebbe's stunning and punishing debut feature. Tore (Julius Feldmeier), a doe-ishly innocent young Christian, falls in with a Hamburg-based group of punk rockers known as the Jesus Freaks. Their group is built on the worship of Scripture through loud music and evangelism, but not on the hard-line level for which Tore is looking. After a falling-out with the Freaks, Tore ends up moving in with Benno (Sascha Alexander Gersak), a relative stranger whose family nonetheless takes the epileptic, already damaged Tore into their backyard. Tore quickly begins to realize that Benno's way of controlling his family might not be acceptable in the eyes of the Lord, but finds himself drawn to Benno's daughter Sanny (Swantje Kohlhof), who may just be the mission Tore's looking for.
Tension in the film builds with excruciating deliberation, as Gebbe reveals key details in every too-long embrace or narrowed gaze until about the halfway mark, when the film takes a turn for the truly revolting and horrifying. Nothing Bad Can Happen is a truly harrowing experience, the kind that will have many viewers shaking as they exit the theater. Benno quickly becomes determined to break Tore's faith, and goes about showing the fragile young man what true evil looks like. The film's allegorical leanings wouldn't be as effective without the right performances, and Gersak turns in a truly remarkable performance as the human personification of sadism. Feldmeier, too, is superb as a young boy whose sordid past is never fully outlined but who may well be too good for the world in which he's living. Nothing Bad Can Happen might not be a horror movie per se, but its final titles suggest something far scarier than any ghost story: "Inspired by true events."
——
Coming on Wednesday: Dario Argento tries his hand at yet another retelling of the Dracula tale, this time in 3D; the much-debated Stranger By The Lake comes through Chicago at last, and more!