Music
Second Listen: Goo Goo Dolls' "First Release"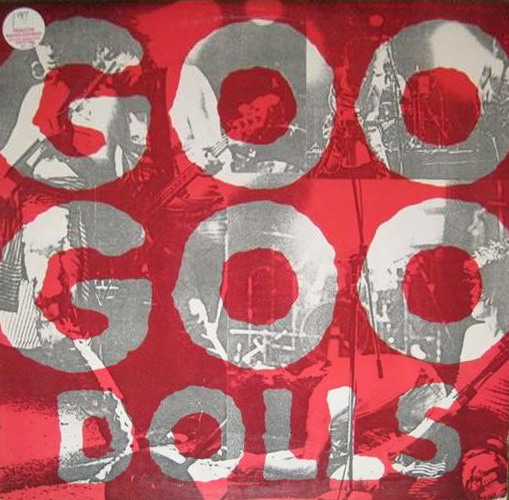 Every week in Second Listen, Frank Macarthy takes a closer look at some of the lesser-known albums put out by well-known musicians.
Let's play a game of word association. I'll say a phrase and you say the first thing that comes to your mind. Okay? Let's start.
Goo Goo Dolls.
I bet you didn't say "punk." In fact, most of you probably said "Iris". There are many phrases that come to mind when someone mentions Goo Goo Dolls: the 1990s, City of Angels, A Boy Named Goo, but "punk" is not want many people think. Well, it should be.
In 1987, a trio of punks released their first album Goo Goo Dolls (or First Release) under their new name of Goo Goo Dolls. Originally called The Sex Maggots, Goo Goo Dolls shared a style more reminiscent of punk bands from a decade earlier. The fourteen-song album landed them a contract with Mercenary Records that led to a full release through Celluloid Records. But this is not your typical Goo Goo Dolls. No, sir. First Release is a barrage of fast-paced, genre-confused rock 'n roll that has a more intimate relationship with punk rock than Jerry Only and Doyle from the Misfits did at the time. And we don't talk about Kryst the Conqueror.
In the late 1980s, punk had overstayed its welcome and started reaching for something new. What it found was a more mainstream, blander sound. Gone were the days of basement recordings, DIY clothes and an attitude that can only exist opposite hippies and disco. Punk was dying, and ultimately died, but don't tell the punks that. But every so often, out of the rubble of a genre doomed from the start arises a band that attempts to breathe life back into a soulless. In 1987, that band was, surprisingly, Goo Goo Dolls.
Think Dinosaur Jr. with a little more balls and a lot less talent. Imagine Against Me! and the Descendents fucking and having a baby. Then, pick any generic 1970s metal band you wish and picture them having some kind of unholy union with a non-politically driven Anti-Flag. If those two (probably messed up) kids met and had a summer fling that resulted in an illegitimate child, that child would be Goo Goo Dolls' First Release.
The album starts with almost a full 25 seconds of what sounds like some sort of throat singing. From there, it kicks your ass. The recordings are a little more polished than Black Flag's early years, but not by much. Nothing is mixed properly. The lyrics are trash. The progressions are simple and repetitive while remaining catchy. It's the perfect punk album.
No song was released as a single, but two tracks really stand out: "Messed Up" and, "Hardsores." These tracks both embody the "under two minute" rule for every good punk song. More than that, they are raw and full of emotion, making up for the lack of talent.  No overproduced, whiny Goo Goo Dolls here. Well, a different kind of whiny. The kind with a skateboard and shaggy hair.
Robby Takac, the bassist for Goo Goo Dolls, was also the original lead singer for all of the tracks on First Release. Goo Goo Dolls fans should be thankful that Johnny Rzeznik took control of the mic, but Takac still has his prime moments. Tracks like "Different Light," "Slaughterhouse" and "Come On" work better with his range. The more grungy and metal the guitar sound, the better Takac fits in. Whether this is a strong point or a weak point is your decision.
Let's talk covers. Two covers to be exact. Punk has never been shy when it comes to covering songs that are out of its reach. Thus, covers of "Sunshine of Your Love" by Cream and "Don't Fear the Reaper" by Blue Oyster Cult (no extra cow bell necessary) don't seem out of place until you stamp the Goo Goo Dolls label on it. Hell, the whole CD doesn't seem out of place in the genre until you stamp the Goo Goo Dolls name on it. Like the rest of the album, these tracks do not stray from the liquor and drug-induced party favor that Goo Goo Dolls have created. They rip through both songs with the impatience of someone holding in a piss.
Sometimes, though, Goo Goo Dolls feel a bit genre-lost and immature. The guitar solos, while infrequent, are nearly unlistenable, and not in the fun Jimmy Page way. The "shut up, Mom and Dad" attitude is a little overplayed and taken too seriously, but at least they seem to be having fun. Suburban garage show fun can only go so far, though.
Categorically, First Release is closest to garage style. Apparently mixing classic metal, punk and powerpop equates to some sort of garage sound. Regardless, this is Goo Goo Dolls at their drunken, highest and finest. And Jed is even better.