Culture
Dear Big Brother: Missy Elliott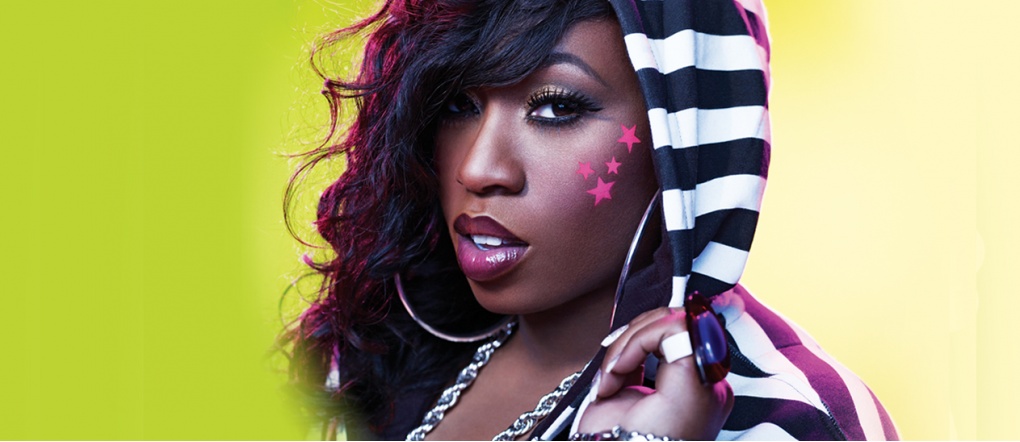 Every other Friday, in Dear Big Brother, Michael Alexander writes letters to one of the biggest influences on his life: hip-hop.
Dear Big Brother,
Remember Salt-N-Pepa? Sorry, I know that's not the proper way to start a letter, but I've been itching to write you about lady MCs since reading that "top 50 rap songs" list that Rolling Stone released a few months back. They named Salt-N-Pepa on that list, and I was (to put it mildly) a little taken aback. I know, it's Rolling Stone, I should do better to temper my emotions when reading material they produce, especially when pertaining to rap. But they piqued my interest by placing B.I.G. on the cover, so I was at their mercy. Anyway, I was never a huge fan of the group's flow, but I had a huge crush on Salt. In general, I was more accustomed to seeing male artists rip the mic than females.
I was aware of who MC Lyte was, but I wasn't a huge fan of hers either. And there was Da Brat, who was with Jermaine Dupri, but I mainly liked her because she was from Chicago. And Lil Kim was one of my favorites that had nothing to do with her rapping abilities. There was this one poster of her…never mind, that's not important. But my expectations for turning on a new music video or hearing a hot new song were usually centered around male artists. Then something changed. It was around the time I was in elementary school. That was around the time Walgreens sold hit-single CDs for a buck and some change, so you weren't forced to buy an entire album. I had been constantly hearing this song on the radio staring these two guys named Timbaland and Magoo, the lovely Aaliyah and some chick named Missy Elliott. The song was called "Up Jumps the Boogie." So with a little allowance money saved up, I copped that single, printed out the lyrics and memorized the whole song, paying special attention to Missy's parts. Big Bro, somehow she inspired me, not only by her flow and creative wordplay, but by her unique look. You can go around and ask a number of people who listen to rap, and they would all concur that who and what Missy represented could never be duplicated.
When you looked at that particular music video, you could see the chemistry they all shared. But the vibes shared between Timbo (Timberland for the amateurs) and Missy were unmistakable. Then there was "The Rain." Lawd! Talk about bangers that stand the test of time. The bubble suits, crazy color schemes, huge goggles and Missy ripping the mic are forever ingrained into my memory. And let's be honest: nobody could rock finger waves like Missy Misdemeanor. I'm a huge sucker for originality, and you could pick Missy out of a crowd of wannabes. At a young age, I wasn't always able to identify with the lyrical content of the time, whether it was the anger directed towards authority, dranking and smoking or the importance of long gold chains. But what I could pick up on was when someone was having fun. Her smiling and dancing is what made me a huge fan of Missy; it was contagious. From what I can remember, I always recall Missy having a good time and showing love to anyone in her vicinity.
I miss her. That's the whole point of this letter. I really miss the smile she constantly put on my face. I miss all the things she represented. I know she's still alive and well, but I haven't heard a new Missy album in quite some time. There was that track on J. Cole's latest CD, "Nobody's Perfect," where she lent her vocals to the chorus. I want her to talk Timberland into creating more bangers, so that I can play them on my iPod at ignorant levels and get lost in her music. But then something hits me. Is the bar that Missy set in the 90s just too high to reach again? And if that is the case, then I want to thank you, Big Brother, for allowing me the opportunity to listen to and appreciate what Missy gave me at such an early age. She made me realize that being a rapper wasn't allowed to just one gender. There will never be another representative of the finger waves and Supa Dupa Fly quite like Missy "Misdemeanor" Elliott. And Big Brother, please be safe this weekend. I know one of your favorite days of the year is upon us.
From your little brother,
Mike