Music
Live review: Joe Pug @ 3rd and Lindsley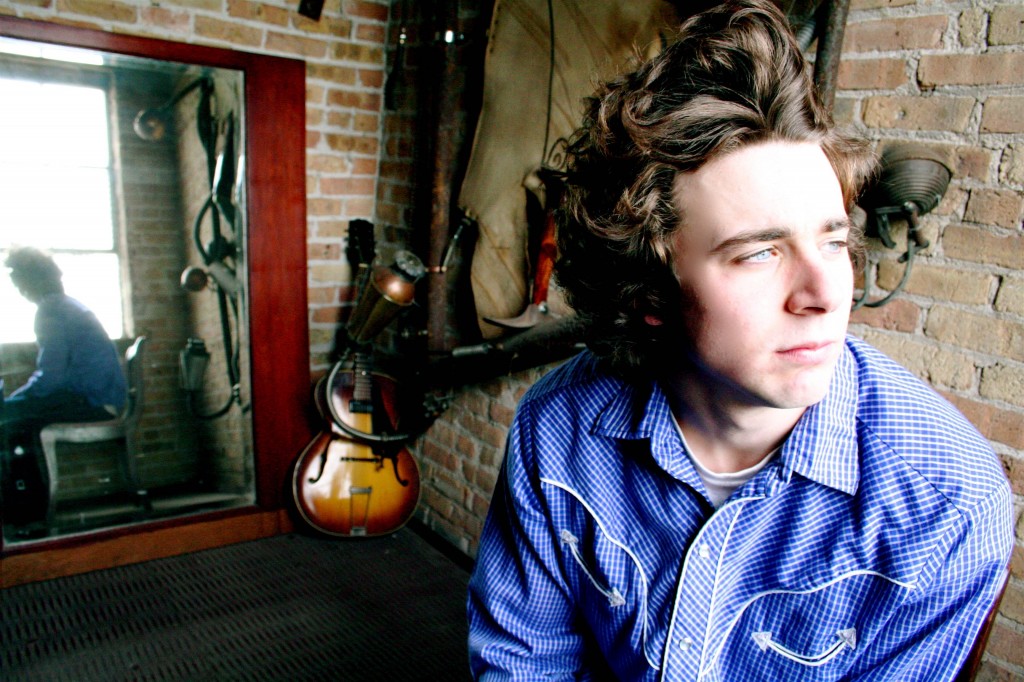 This Sunday it was between staying in, drinking leftover beer, watching cartoons on Netflix, and going to see Joe Pug play Nashville Sunday Night at 3rd and Lindsley. In hindsight, I couldn't be happier that I decided to make the ten minute trek over to the venue rather than live out the saddest afternoon of all time.
Joe Pug actually opened up the show for Australian ex-pat Butterfly Boucher, with whom my only previous encounter was a cover of David Bowie's "Changes" on the Shrek 2 soundtrack.  Having just moved to Nashville this past June, I'm still much more prone to recognize artists hailing from the Windy City, and I was first turned on to Pug by the inclusion of his song "Hymn 101" on a free Lollapalooza music sampler download from a few years back. Ms. Butterfly had an edgy adult alternative sound that was good, judging from the couple of numbers I stuck around for, but the main attraction for me was definitely Joe's onslaught of mesmerizing folk.
I say mesmerizing because every time I hear Joe, I am almost incapable of doing anything but marveling at just how damn near perfect every song of his is. Paste somewhat famously quipped in their review of Joe's 2010 debut album Messenger, "Unless your surname is Dylan, Waits, Ritter, or Prine, you could face-palm yourself to death trying to pen songs half as inspired as the 10 tracks on Joe Pug's debut full-length." Drawing the Bob Dylan comparison is certainly not hard; sporting the skinny white kid, curly headed look and a harmonica dangling from his neck, Joe would definitely make call backs to play the lead in a Bob Dylan biopic. What's more amazing, however, is that it's almost easier to mistake the two men on the basis of their audible (as opposed to visible) signature.
Yes, there are vocal similarities; Joe, like Bob, has the distinctive wizened edge in his voice that allows him to deliver lyrics that might sound sappy or overwrought coming from many of his other folk contemporaries, but the lines of symmetry run deeper than this. Like Dylan, Joe has the rare gift for building songs that are emotively much, much bigger than their parts. Effortlessly wrapping together tried and true chord progressions, accessible lyrics, and simple melodies, Joe achieves the sort of "three chords and the truth" power that is so greatly prized in the singer-songwriter community but rarely attained (and which, of course, Dylan was a master of).
Having had the opportunity to talk to Joe after the show, I can also report that he's a whole lot friendlier than crazy old Bob. When my girlfriend asked if working a crappy day job for five years before the music was able to pay the bills was worth it, he replied, "Sort of. I really have no other marketable skills [besides music], so I really didn't have a choice." This self-deprecating sense of humor certainly helps contribute to Joe's exceptional likability, but also points to an essential elements in his success as a songwriter. I remember hearing an interview with Joe on Chicago's 93.1 XRT a few years ago in which Joe mentioned that he had quit a previous life as a playwright because he realized that he simply wasn't very good at it. He said something to the effect of, "It's very important for artists to have a bullshit detector; you need to realize when you're producing stuff that's just not good."
What's makes Joe's music so marketable, in my humble opinion, is that it seems so free of BS. Nothing in a Joe Pug song seems disingenuous or self-indulgent, and his comments on life in America on "Nation of Heat" are insightful and observational rather than preachy and opinionated. Every word and every harmonica puff serves a purpose, and it's this lack of extraneous elements that make the songs so listenable. Before launching into a stripped down version of "The Great Despiser," Joe joked, "There's something about going into a tracking room that makes every musician think that they're Tom Petty. Unfortunately, that's what we thought when we did this song, but I've since come to Jesus on the fact that for better or for worse, I'm a singer-songwriter." Personally, I like the produced version just as much as the bare-bones one, but this is the kind of focused restraint in expression that allows him to deliver such an emotive punch. Without any chances to stop and roll your eyes, you can't help but get sucked in.
In an opening slot, the show itself was short but sweet. Joe ran through the most of the favorites from Messenger (including a rousing performance of "Speak Plainly, Diania"), but also threw in a few that don't appear on that album.  I couldn't be happier that he chose to end with "Hymn 101," the song that first introduced me to his music and my favorite of the bunch. "Hymn 101" is the kind of song that, due to the sheer force of lyrical imagery and strength of the melody, you can't help but connect to even though you're not entirely sure what the writer is talking about. I could indeed face-palm myself to death trying to write a song half as good. I would also be remiss not to mention the strength of Joe's musical accompanists, which included Greg Touhey on electric guitar and Matt Scheussler, formerly bassist for Chicago rock outfit This is Me Smiling, on upright bass.  Like Joe, these guys are a living exercise in musical economy, foregoing opportunities for flashy licks and showboating in favor of providing dynamic range and tasteful support.  I'd also be remiss not to mention that this entire review is subject to bias, since Matt Scheussler is actually the older brother of one of my high school friends. Amazingly, I didn't even know that Matt was providing low-end for Joe Pug before arriving at the show, so the whole experience proved a happy reminder of just how small a world it is, after all.  Put together, I couldn't imagine a nicer trio of musicians, and I hope that they are all able to stay onboard for the inevitable wave of success that I believe is headed their way.
If Joe Pug, whose only fault is perhaps being too nice to his fans and giving away too much free music, isn't a household name in a few years then there's no justice left in the world.  Do yourself a favor and get ahead of the curve; go download the free sampler from his website, and after you love it, buy his new album.