Culture
The Man Who Invented Beer: Highland Gaelic Ale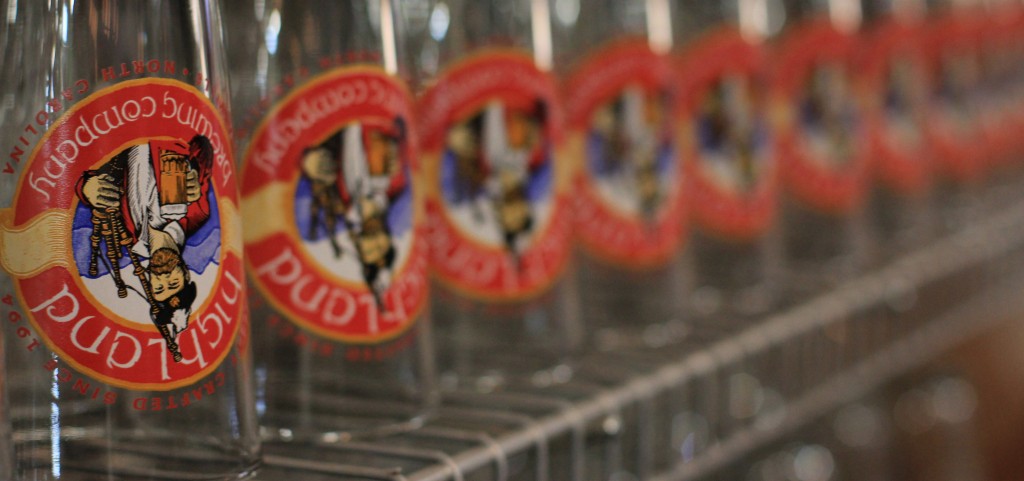 Hello again. On Sunday night, Dominick Mayer, our commander in chief at HEAVEmedia, asked all of the writers to submit an answer to the question, "How did you spend your Superbowl Sunday?" Proudly, I replied, "drinking beer, eating cookies, and having my head exploded by Beyonce." Why proudly? Proudly because unlike the rest of the lazy, good for nothing writers on this site (special mention to Quinn McGee), this writer was spending his Superbowl Sunday working. That's right; while I could have allowed myself to remain attentive during the riveting coverage of the power outage, I stoically forced myself to pour another glass of Highland Gaelic Ale, recline, and take mental notes so that I could bring you this column. You're welcome.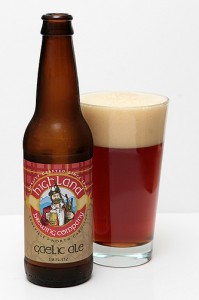 What's the story?
Gaelic Ale is brought to you courtesy of Highland Brewing Company, which operates out of Asheville, North Carolina.  Asheville is sort of like a miniature Portland of the Southeast, only instead of fleeing LA, all the hipsters are running away from Nashville.  For musicians who were never able to warm up to the music industry machine in Nashville, or artists of any kind looking for a place where they might be able to eke a living out their too-ahead-of-its-time creative spark, Asheville is a veritable mecca. Its weird art-deco architecture (actually left over as a result of stagnant economic growth until the 1980s),  bustling live music and nightlife scene, and outdoorsy mountain setting make it a perfect tourist destination for young professionals and older people. The atmosphere appeals to their ideas about running away to a utopia who where they can explore alternative lifestyles (which of course, actually just means getting drunk in a new place) and their desire to gawk at weird buildings and drink in the quaint atmosphere (which, of course, means drinking in enough local varieties of alcohol so that looking at buildings actually seems interesting). In either case, you're going to be drinking a lot, and Asheville's status as a hipster/tourist destination has helped make it a fantastic place for beer to live as well. In fact, for the fourth year in a row, Asheville has been awarded the title "Beer City, USA."  This year, it shared the title with Grand Rapids, Michigan (huh), and in 2009, it shared the title with (you guessed it) Portland.  Asheville likes to boast that it has the highest number of breweries per capita of any U.S. city, with about one brewery for every 8,000 people.  When you're a small city with a population of under 100,000, this is a really good sounding way to say that you have eleven breweries (compare this to Portland's 51).
Of the 11 breweries in Asheville, Highland Brewing Company has a special distinction.  Oscar Wong, the big man in the kilt running the operation (who gets points for being a Domer, like me), is apparently known as the "godfather" of Beer City.  After graduating from Notre Dame and doing the civil engineer thing, he started the Highland Brewing Company in 1994 in the basement of a pizza and beer joint in Asheville. Apparently, this kickstarted the Asheville brewing craze, which recently culminated in Sierra Nevada and New Belgium deciding to open East Coast sites in the Asheville area.  The Highland Gaelic Ale is the company's workhouse, accounting for half of their total beer production, and is purportedly named in honor of the Irish and Scots that settled in the Appalachian highlands after leaving the highlands back home.
Why should I drink it?
Highland's website offers the sort of standard, Tweek's Coffe-esque mission statement that you've come to expect from craft/artisan businesses:
From our flagship Gaelic Ale to one-off Barrel Aged Smoked Cherry Wood Chocolate Cherry Stout, we believe in every beer we make. It has to be a beer we want to drink, made with the finest ingredients and crafted with care for the product, our employees, our customers, and our environment.
Though fluffy, the above statement isn't entirely bullshit.  Being based in Asheville, making an effort to at least appear sustainable is more of a requirement for Highland than a choice, but it does seem as though they go out of their way to reduce their environmental impact.  There's the standard compostable cups and recycling of used grains,  but they also help fundraise for the Southern Appalachian Highlands Conservancy and the U.S. Fish and Wildlife Service.  They also run a donations campaign for the nearby Manna Food Bank during tours.
Though Gaelic Ale does not appear to have won any awards in the recent past, Highland's Black Mocha Stout was a silver medalist at both the Great American Beer Festival and the World Beer Cup. If you happen to be passing through Asheville, the brewery itself has a reputation as a fun spot to visit.  It was featured on RateBeer's 2012 list of best breweries to visit, and features tours, an indoor and outdoor stage with live music, and a tasting room featuring samples of new "pilot" brews.
What does it taste like?
Like a slightly sweeter, darker Killians Irish Red or Smithwick's. I actually imagined that if you went to the tap wall and mixed yourself a half and half of Killians and Fat Tire that it would taste similar to this (but don't actually do this). Both Fat Tire and Highland Gaelic have a sort of after-bite, though in Fat Tire it seems more "hoppy." In this case it was kind of a metallic taste that you'd get from drinking hard water. The dark brown/red color is kind of deceiving; I expected it to be very sweet and taste sort of like a Newcastle Brown Ale, but it definitely has more of a bite.  There's also a decent amount of carbonation here. When I drink an ale (especially a darker Scottish style ale), I usually imagine that I'm drinking a sort of sweetened bread-loaf in a glass, but the taste here more made me imagine that I was drinking a dark tea with carbonation.
Should I try it?
I wasn't overly impressed, but I thought it was above-average and pretty easy to drink.  It definitely lacked the sort of drinkability that characterizes my favorite beers – the kind that allows you to gulp it back like candy in a bottle – but I actually liked it much better than most amber/red ales.  I'd recommend grabbing a bottle if you're doing the "make your own six pack" deal and trying it out before you buy it in bigger quantities
Rating: 6/10