Music
The Film Society embrace the past, without forgetting the present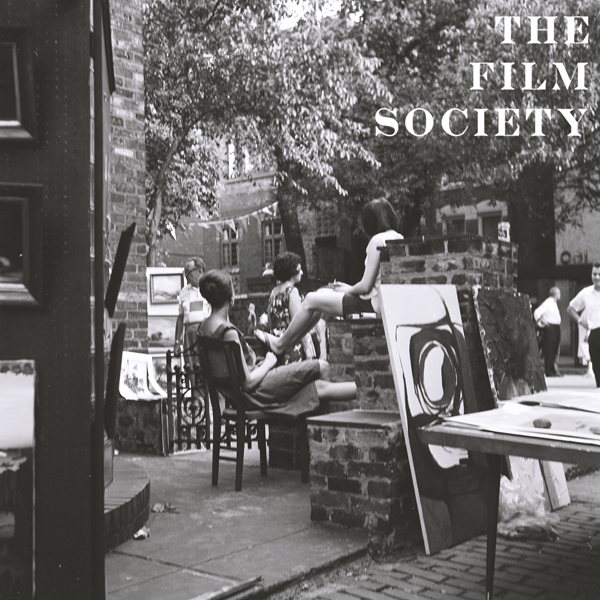 The Film Society EP The Film Society
Release Date: Jan 14, 13
1
2
3
4
5
6
7
8
9
10
Chicago's music scene of the past five years has been arguably stale, and despite a few bands a year standing out on a national level, you're rarely left with ashes of local heroes to truly be impressed by. Fortunately this year, we're blessed with the merseybeat-worshipping solo project The Film Society, and his terrific five-track self-titled debut EP. The Film Society has "Beatlemania," but the act is packed with Pretty Things-like lyricism and Davies' brothers piano-arrangements and harmonies. The Film Society for sure have hints of C86-worship along the way, but their anglophilic approach never comes off as insincere. Despite being similar to many Chicago bands in terms of looking back to the 60s, their EP is recording modernly yet subtly enough for comfort.
The EP opens with the R&B scuffle-track "Shoot To Kill Arrow," and it is the perfect introduction to the mod-like approach the band successfully pulls off. Abstract lines like "Soft alarms remind me I should bite right through the muzzle" and "Dodging needle treetops in the cold oncoming night" are never too grandiose to the listener, and the guitar solo in the middle is very impressive.
"Pinstripe Navy Blue" has incredible wordplay, and amazing Arthur-like piano playing. The song has a childlike feel to it, with a quirky/coy atmosphere that could soundtrack a Wes Anderson flick. The most upbeat track, "Sudden and Startling," has a Rubber Soul feel to it, and it has one of the EP's best lines – "Making up a storyline and selling it hard." Things get dreamy with the jazzy "Astrological Tea." "Astrological Tea" sounds like a lost song from Something Else, and the chorus is brilliant with sprawling pianos while some impressively varied pop-drumming standout heavily on the gypsy-like tune. The EP closes with a very tropicalia-feel with "Stockholm Syndrome," another upbeat one, as well as their longest song. Spanish guitar and island-drums complement the brilliant melodic-turns in the verses like "Not even near to in on the joke/where there is fire there surely is smoke/signals mincing their words/there's so many birds I know that fly quite high." The bridge has a brilliant moment of "la's" and lyrics, that surprisingly dances wonderfully with a series of rhythmic and constant claps that create the EP's most exciting and smile-enticing moment. "Stockholm Syndrome" is incredibly beautifully and closes the EP terrifically with "I see what you are/I see what you do/I see what you can't do too."
The Film Society's debut EP is a wonderful showcase of a band that is not afraid to look back. Though relevance appears with their 90s-twee-like manner, The Film Society is all about the British Invasion, and they have five songs that are evidence of studious songwriting-observation. The way songs like "Astrological Tea" and "Stockholm Syndrome" instantly jolt a tapping of your feet are hopefully a sneak preview of a young band with miles of potential. In a modern age of apathy towards intelligent yet relatable lyrical wordplay, songwriter Joe Grazulis does a wonderful job of just that. Joe Grazulis has an impressive knack for songwriting, and The Film Society's sound line-up perfectly in modern times with mid-2000s Slumberland bands or the Elephant 6 Recording Collective. The Film Society EP is an enjoyable listen, and one that is sure to entice repeated visits. Joe Grazulis and drummer Kevin O'Donnell (whose previous worked with another Chicagoan, Andrew Bird) haven't exactly created something original, but The Film Society stands out excellently in a sea of sound-alike Chicago bands, and have clearly done an impressive amount of homework out of the pop-songbook.