Music
Underrated Classics: Dennis Wilson and Rumbo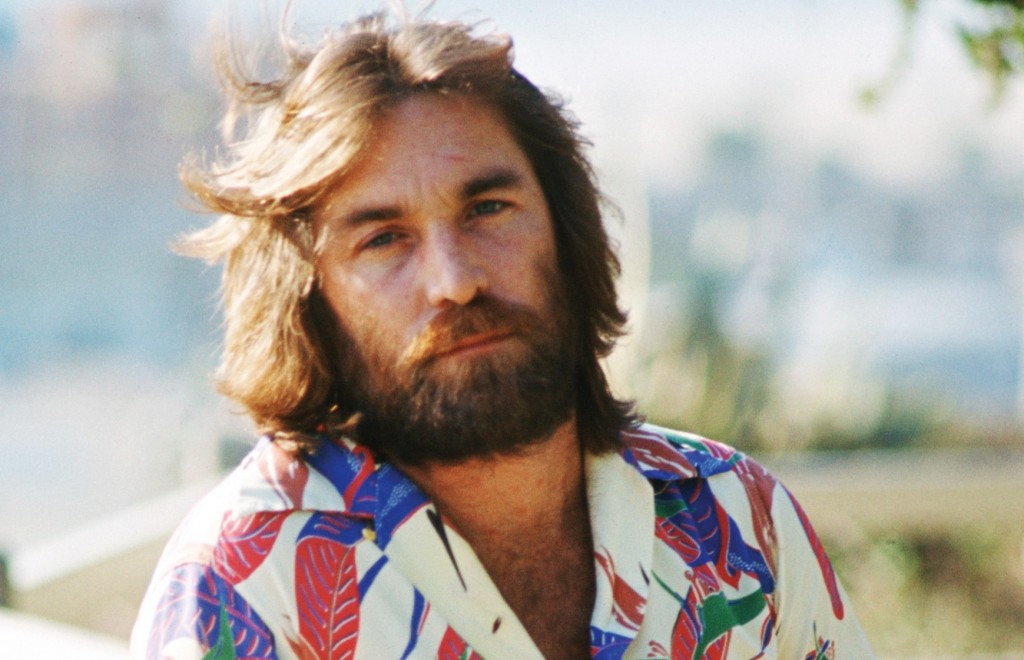 The Beach Boys are undeniably one of America's most legendary pop groups. The long-list of #1 hits, along with the history of three Wilson brothers (and cousin Mike Love), have landed them a spot in the heart of our culture that's undoubtedly unforgettable. Despite the obvious genius of every Beach Boy, there's always been large cult-following towards Dennis Wilson. Out of the Wilson brothers, Dennis was the most defiant, the most mysterious, and had quite a combative nature. But much like his brother Carl and Brian, when Dennis put his mind to it, he could write and sing some of the most brilliantly beautiful songs. Furthermore, the group lived vicariously through Dennis's surfer life (as he was the only who could declare such a lifestyle), writing hit after hit about the surfing experiences Dennis knew first-hand.
Dennis's only solo effort, Pacific Ocean Blue, is a legendary pop album filled with heartbreak, loneliness and, most-of-all, a grown-up voice of Dennis's that set a standard apart from his earlier, much more blithe Beach Boy days. Despite Dennis's only solo record being released in 1978, years after the Beach Boys' prime, it wasn't his first attempt at setting himself apart from the group that had made him famous. In 1963, he co-wrote several singles with Surf music legend Gary Usher, and in 1970 he released a solo single "Sound of Free/Lady" under the name Dennis Wilson and Rumbo with Daryl Dragon (aka "The Captain" of Captain & Tennille).
His solo single is one of the most overlooked pop gems in history, partially due to its limited European-only release. "Sound of Free" is the perfect psych-pop chart-topper, and it truly has an uplifting spirit that could fill a stadium. Dennis's vocals are so smooth, and the trademark keys of Daryl Dragon help the song achieve the excitement that made Pet Sounds such a legendary album. The structure of the song is very interesting as well, as the chorus and verses are on complete opposite tempos and time-signatures. "Sound of Free" is an easy-to-listen, but very complex pop song.

Meanwhile, b-side "Lady" could have come out in the late-1980s, and I would have believed you if you told me so. Aside from the obvious drum machine background, the production, arrangements and song-structure have the sound of lost Chris Isaak demo. Dennis's vocals are on spot here big time, and the clash between the strings and twangy guitar, make for a desert-like scene alongside a brilliant b-side.

"Sound of Free/Lady" sadly was all we received from the brilliant teaming of Dennis Wilson and Daryl Dragon, but Dennis Wilson certainly did not disappoint at the tail end of the 70s with Pacific Ocean Blue. Additionally, the songs Dennis wrote in the 70s for the Beach Boys are some of their most inward-looking, and depressing Beach Boys songs in their entire catalog, yet they're just important as "Wouldn't It Be Nice" or "Fun Fun Fun." Dennis Wilson may have been the conflicted, and tragically short-lived Beach Boy (as he drowned in 1983), but he helped the magic of The Beach Boys reach darker points with his bleaker lyricism, and his voice, much like the rest of them, was pure pop bliss. "Sound of Free/Lady" are two incredibly brilliant songs, that should be just as highly regarded as any Dennis Wilson solo track, as well as any Beach Boys stadium-rocker, yet due to low-exposure, the songs have simply just been desires of fanboys. Well, I put it to you internet – don't deny how much you love these songs.