Music
Underrated Classics: Paul Kelly (Pt. 2)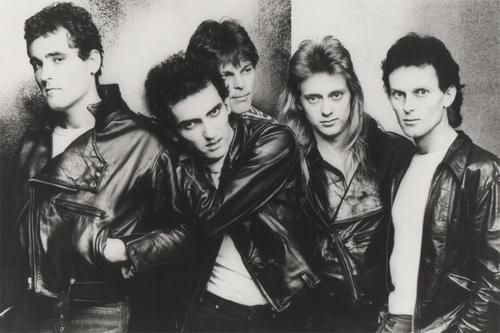 Each week in Underrated Classics, Cory Clifford digs deeper into the annals of music history to recommend essential unsung acts that have yet to even find a sustained cult appeal. You can find part one of Cory's piece on Paul Kelly on the side bar to your right.
In part one of covering Paul Kelly's fantastic 1986 Gossip, we've established that he's a dynamite songwriter with the ability to write about personal wistfulness (about his exes, former wife and father), has a sardonic approach towards tragedy, and truly has a brigade full of instant-hit songs up his sleeve. The second part of this review starts with the thirteenth track of his classic double album, the super-funky "Tighten Up." Paul revisits his difficult home life as a child over a cowpunk-y, funk guitar, with lines specific to his parents "tightening up" their wallets as expenses overwhelmed them. Paul returns to his jangley sweetness with the upbeat-yet-melancholic "So Blue." In "So Blue" he becomes ultra-descriptive in his scenery and how it all makes him feel so blue, but he really hits home with the "blue period"-referencing final verse "now Pablo's work was child's play/and Henri did it faster/but the slow old grizzly bear/was their only master." "The Execution" follows, with Paul taking a poetic spoken-word route over a real stadium rocker. He opens the song effectively with "The scout's report that you've been seen down the river/They say you sleep with one eye open, one eye dreaming/Did they tell you madness passes? Did they tell you?/There's no such thing as passing madness."
Paul goes back to a bluesy cowpunk route with the macabre "Incident on South Downling." Paul tells a very dark story about a loved one's death, and his inability to save her due to his lack of love for her, something that stands as an effective metaphor for realistic situations. Paul takes a very socio-political route with "Maralinga", as he sings a folky tune with a load of references to the English's poor treatment of the indigenous people of South Australia. He hits home in brutally honest fashion in the bridge when he sings "My name is Millipuddy/they captured me and roughly washed me down/then my child stopped kicking/then they took away my man to town/they said do you speak English?/he said I know that Jesus loves me I know/because the bible tells me so." "Maralinga" really drives home the sordid history of British imperialism, and the lyrical imagery of this song is just as effective as Syl Johnson's "Is It Because I'm Black?" or the reservation struggle of Sherman Alexie's Reservation Blues.
Paul gets really hard-rocking with the Hoodoo Gurus-like "Darling It Hurts," a song that is filled with a solid balance of mid-80s drum-pulsation, and 60s garage rock repeat-harmonies and Kinks-y organ. Following, we have one of Paul's most instantaneous and fun songs "Look So Fine, Feel So Low."

This tune shows Paul's good humor towards his affairs, but in this case, it shows him being incredibly bored in a seemingly perfect relationship. It has the perfect prescription of pumping horns, stadium-enticing drums, and jangly guitars for days. Next we have the twilight-themed "Stories Of Me," a song that shows Paul's insecurities and self-torture upon the way people had viewed him after his spirit had been broken post-marriage. Lastly, we have the extra-marital-affair anthem "Don't Harm The Messenger." The song tells of the exchange between the partner and the otherwise unequivocal "homewrecker," and Paul's encouragement to not harm the messenger. It's a solid closer to a brilliant double-album, and the last three songs on the album, gather up all the gossip on Gossip effectively, with Paul's whip-smart lyricism, his line-walking with pub rock and his wonderful vocal delivery.
Gossip really made quite a career in Australia for Paul, but despite a cult following in Europe, he still for some odd reason has never been recognized well enough in the states. Despite his similarities to Bruce Springsteen, Graham Parker and even, The Go-Between s(a band that at least is recognizable to most record-shop browsers), Paul Kelly's talents have never even come near the coasts of America. Gossip truly is about as perfect of an album for an artist to have an international breakthrough, but unfortunately for Paul, it simply did not happen. Fortunately, he's still releasing albums, and recently released an excellent album entitled Spring and Fall. Paul Kelly showcased more talent on one album, than most do in an entire career, and despite his lack of a following in America, he fortunately has the internet's help to give credit where credit is sorely deserved. So internet, if you like what you hear, than let's make Australia's songwriting hero, dare I say…the world's songwriting hero?