Culture
The Hipster's Cookbook: Pumpkin All the Things!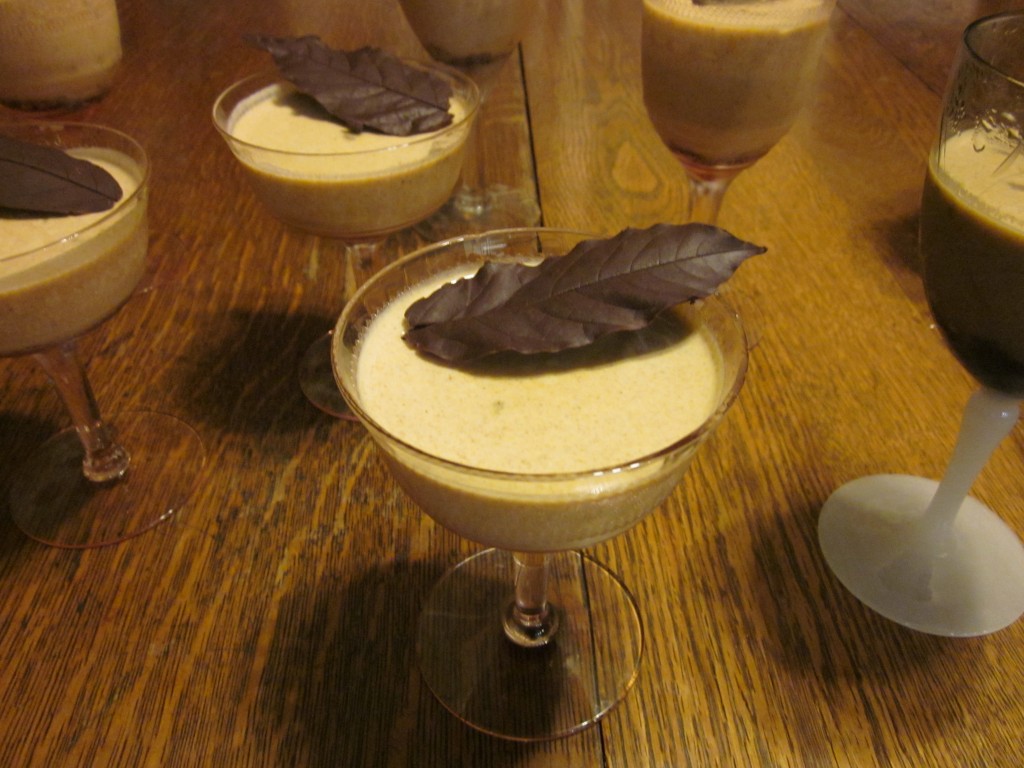 Every week in The Hipster's Cookbook, Meghan Bongartz teaches you how to make delicious dishes on the cheap.
I vividly remember the first time I ate pumpkin ice cream. I was maybe seven or eight years old, and my mom had taken us to the annual pumpkin festival in a nearby town. My brother thought it was weird, but I loved it. Until that point, pumpkins had only been for jack-o-lanterns and pies, and even for many years after I could only find pumpkin ice cream in the grocery store for about two weeks every fall. In recent years, though, the coming of autumn has been heralded not by the leaves changing color but by the appearance of the Pumpkin Spice Latte at Starbucks. As someone who will happily eat all of the pumpkin flavored things, I have no problem with this, and judging from the number of pumpkin beers and bagels and cookies out there I'm not the only one.
So what is it about pumpkins that makes us want everything to taste like them? New York Magazine says it has nothing to do with the pumpkin itself and everything to do with the cinnamon and sugar we smother it with and the image it represents. When it comes to products like the Pumpkin Spice Latte that contain no actual pumpkin, this might be true. I think it's going a little too far to say that pumpkin can't be appetizing on its own, though. Using pumpkin mainly for dessert purposes is an American practice, and this is where the concept that it needs to be masked in sugar comes from. Think about this. What dessert doesn't have added sweeteners? In other places, pumpkin is used for soups, stews, risottos, and anything other seasonal squash are used for. It has a mild, comforting flavor that's perfect for autumn and winter meals.
I think it's fine to cross over the line to pumpkin desserts, but prefer lighter fare that doesn't overwhelm the taste of the pumpkin itself. Ice cream is still always my favorite, but making that on my own would be complicated, and panna cotta is a good substitute. If you've not had panna cotta before, this is an Italian dessert that I would most closely compare to custard although it contains no eggs. Here, I started with a basic panna cotta recipe from David Lebowitz (which I highly recommend if you want to try making panna cotta, but don't want it to be pumpkin flavored), and then added things I thought would make it taste like autumn.
P.S. Just you wait for the story on the chocolate leaves in the picture.
——
Pumpkin Panna Cotta
4 cups heavy cream
1/2 cup sugar
3 teaspoons of vanilla extract
2 cups canned pumpkin
3 tsp cinnamon
2 tsp pumpkin pie spice
1 tsp ground ginger
2 packets powdered gelatin
6 tablespoons cold water
1 ½ cups crushed chocolate graham crackers
1. Heat the cream and sugar in a saucepan over medium low heat. Once the sugar is dissolved, reduce heat to very low and stir in the vanilla, pumpkin, cinnamon, pumpkin pie spice, and ginger. When the pumpkin is completely combined, remove from heat
2. Place the cold water in the bottom of a large bowl, sprinkle the gelatin evenly over it, and let stand 5-10 minutes.
3. While the gelatin is standing, evenly distribute the cookie crumbs among the bottoms of 12 wine glasses or mugs, pressing lightly with fingers to form a crust.
4. Pour the cream and pumpkin mixture over the gelatin and stir until the gelatin is completely dissolved.
5. Divide the mixture into the prepared glasses and chill in a refrigerator until firm, at least two hours.