Culture
The Hipster's Cookbook: Cheese, Please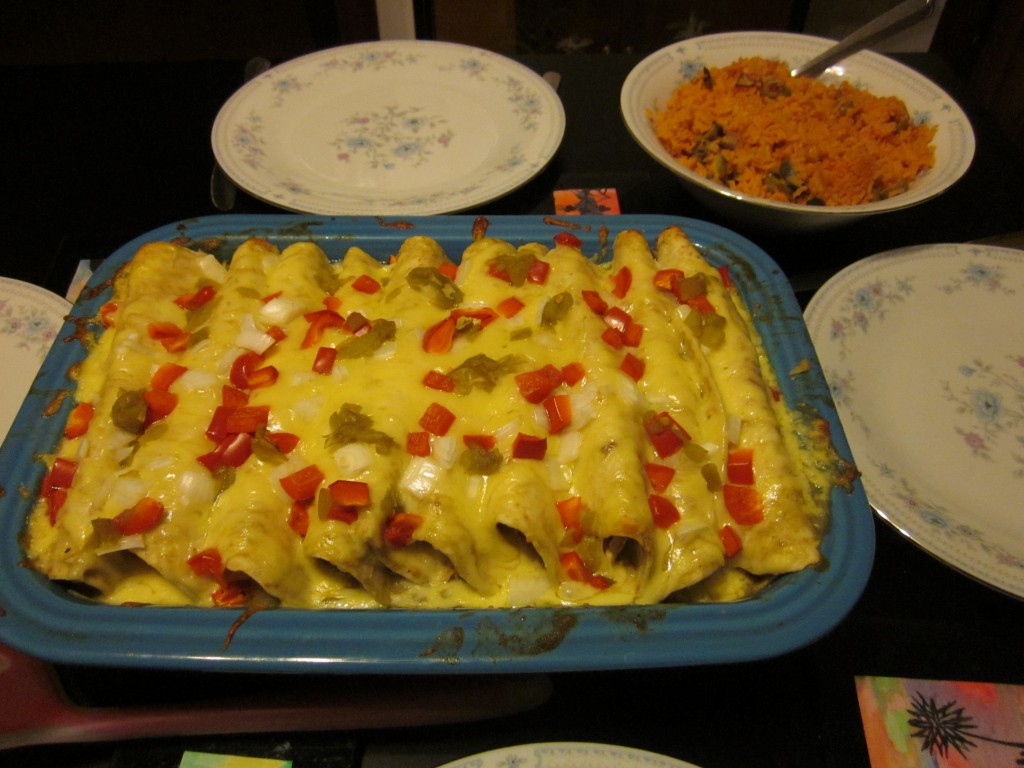 Each week in the Hipster's Cookbook, Meghan Bongartz teaches you how to cook something delicious when you're on a budget.
I don't know if anyone beside me remembers the "Behold the Power of Cheese" commercials, but I'm here to remind you how great they were. My personal favorite was this one where a small girl leaves Santa cheese instead of cookies and receives the largest haul of Christmas presents ever in return. Seriously, this is not just my favorite cheese commercial, but one of my favorite commercials of all time. And they're not lying; cheese is powerful. The earliest evidence of its consumption comes from Egypt circa 2000 BC, but people were most likely eating it long before that. Today we pair it with wine and melt it for fondue. We top things with it and stuff things with it. It improves soups and salads and breads, somehow making them instantly more exciting for the mouth. I have countless friends who gorge themselves on cheese despite being lactose intolerant, because they care more about the fact that cheese is delicious than the fact that it's going to destroy their stomachs. One of these people actually went as far as to get a job selling cheese at a farmers market.
This recipe is about as cheesy as you can get while still using other ingredients, too. I prefer to use chihuahua cheese for my enchiladas because it makes me feel like my Mexican cooking is slightly more authentic (It's not authentic because I'm not Hispanic at all, but it's maybe closer to the real thing than Taco Bell is), but you can use whatever kind of cheese you think will taste good. If you're lazy, most grocery stores have pre-shredded Mexican or taco blends of cheese, but these are always more expensive than buying a large block and shredding it yourself. Adding more cheese will not ruin the recipe, but it will probably ruin your digestive system even if you have the most lactose tolerant of stomachs. Also, this is not a recipe where exact measurements are super important. Just make sure that you have some cheese and enchilada sauce left at the end for topping.
——
Chicken & Cheese Enchiladas
2.5 lbs chicken breasts
3 tsp chili powder
1 ½ tsp garlic powder
1 tsp black pepper
1 tsp salt
3 14-oz cans green enchilada sauce
32 oz chihuahua cheese or cheese of your choice, shredded
10 flour or corn tortillas
½ red bell pepper
1 small sweet onion
2 tbs diced mild green chiles
1) Preheat oven to 400. Place chicken in 9×9" baking dish and set aside.
2) In a small bowl, combine chili powder, garlic powder, black pepper, and salt. Sprinkle over chicken and use a spoon to stir until evenly coated. Bake on center rack of oven for about 30 minutes, or until cooked through.
3) Use the time while the chicken is cooking to shred the cheese if it is not pre-shredded, and to chop the pepper and onion into small pieces. Place in bowls and set aside. Coat the bottom and sides of a 13×9" baking dish with enchilada sauce and set aside.
4) When the chicken is cooked through, remove from oven and let cool for at least 10 minutes.  Do not turn off the oven. Using two forks or your fingers (if you do this, let it cool longer), shred the chicken until it is in small, stranded pieces.
5) Add about 2/3 of the shredded cheese and one can of enchilada sauce to the chicken and mix until thoroughly combined.
6) Place most of remaining enchilada sauce in a shallow bowl or pie plate large enough to dip the tortillas in, reserving about ½ cup for topping. Coat one tortilla in sauce, set on a separate plate, and fill with chicken mixture. Fold into a cylinder and set in the 13×9" pan with the seam facing down. Repeat until all of the tortillas and chicken mixture have been used.
7) Pour remaining enchilada sauce over the tops of the enchiladas and sprinkle evenly with remaining cheese. Distribute diced chiles over the top, and sprinkle with chopped pepper and onion.
8 ) Bake at 400 degrees for 10-15 minutes, until cheese is melted and bubbly. Cool slightly before eating.