Culture
The Hipster's Cookbook: Cupcakes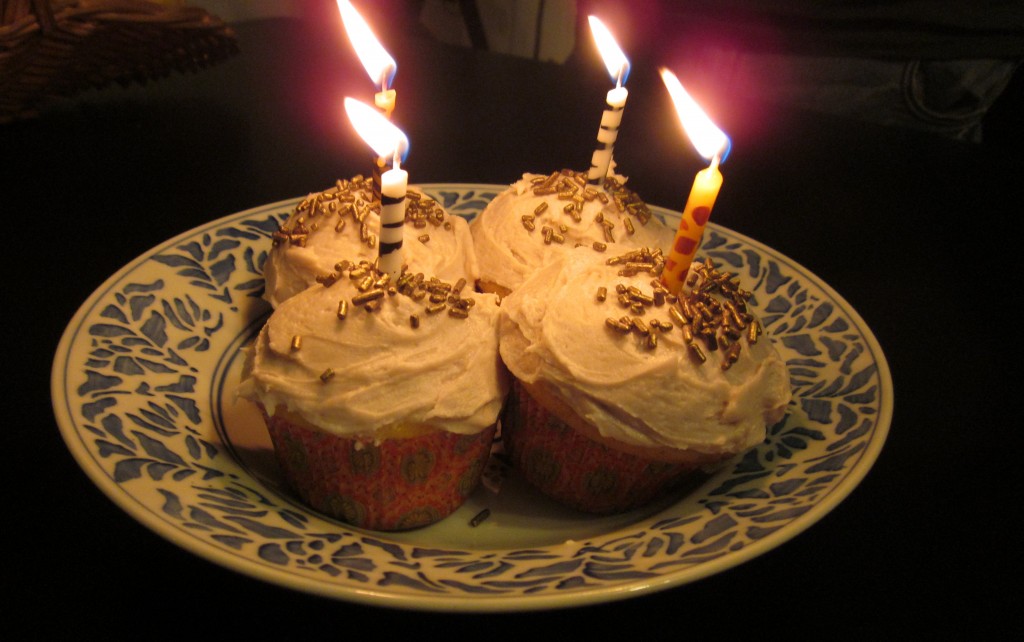 Unless you've been living under a rock for the past few years (and I'm not one to judge if you have; sometimes, not being a person until the job market gets better looks like a pretty enticing option), you've probably noticed that cupcakes are a thing. I hesitate to call them a fad, because even though all of the cupcake-dedicated bakeries sprouted up overnight, they haven't gone away. If anything, there seem to be more of them than ever. Many of these shops specialize in gourmet cupcakes: myriad flavors filled with fruit and chocolate and cream and frosted in more of the same. And I kind of get it. Cupcakes are a manageable amount of indulgence. They fulfill your sugar craving without feeling quite as over-the-top as normal cake, and they're pretty and you can serve them to a group without having to cut anything into equal pieces and risk disaster.
That being said, the gourmet cupcakes aren't my favorite. It's not that they're not good–they definitely are. It's just that I think one of the wonderful things about cupcakes is that they're a simple, comforting dessert that doesn't require a lot of work to be delicious. Part of the reason that the cupcake fad has lasted long enough to become more than a fad is that the treats hold an element of nostalgia. I can't think of anything that children get more excited about than cupcakes, so eating them sort of makes you feel like a child again. I also don't think that the thrill of cupcakes ever goes away. Cupcakes–whether fancy or not–make you feel like you have a whole dessert just for you. And, so, I give you a good, basic, delicious, sugar coma-inducing cupcake recipe. Because sometimes you want to indulge a little. (And then you have 23 more cupcakes, so you either invite friends over or continue to indulge until you don't want to eat sugar ever again.)
——
Vanilla Cupcakes
4 eggs
1 ¾ cups sugar
1cup vegetable oil
1 cup milk
4 tbs vanilla or unflavored yogurt
2 tsp vanilla extract
2 ½ cups flour
2 ½ tsp baking powder
½ tsp salt
1) Preheat oven to 350 degrees and prepare a muffin tin with muffin cups or cooking spray.
2) In a large mixing bowl, cream butter and sugar together until light and fluffy.
3) Gradually add in oil, milk, yogurt, and vanilla extract at medium speed until combined.
4) In a separate bowl, sift together flour, baking powder, and salt. Add the dry mixture to the eggs in 3 parts, mixing well and scraping down the sides of the bowl with each addition.
5) Distribute evenly among muffin cups and bake for 18-20 minutes, until springy to the touch and a toothpick inserted into the center of a cake comes out clean. Cool completely before frosting. Makes approximately 24 cupcakes
——
Buttercream Frosting
¾ cup unsalted butter, softened to room temperature
4 cups powdered sugar
½ tsp salt
¼ cup plus 2 tbs milk
1 tsp vanilla extract
Food coloring as needed
1) Cream butter with an electric mixer until fluffy.
2) Add powdered sugar, one cup at a time, until completely combined. Scrape down the sides of the bowl as needed.
3) Mix in salt, milk, and vanilla.
4) If desired, add food coloring a few drops at a time until the frosting is the color you want.