Music
Underrated Classics: Nasty Facts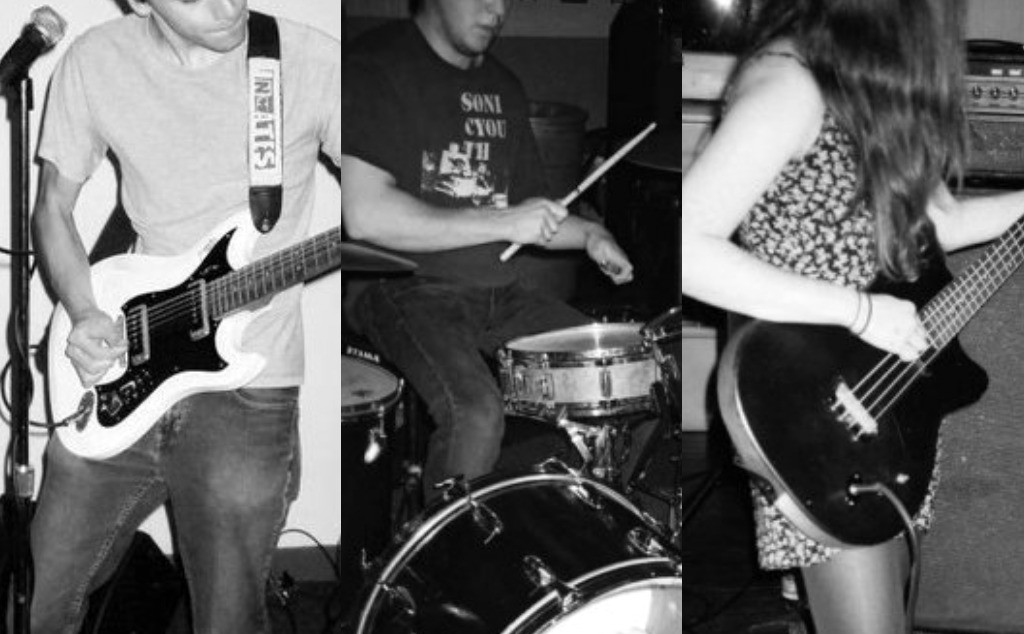 Today's musical climate in America seems to be full of revivals and revampings, due to the music industry being much more open for interpretation and full of niche markets. Each have some sort of brilliant "flavor-of-the-week" for their audience to gobble up. Out there, somewhere, someone's listening to your music, and if they're of today's 20-somethings generation, they're showing everyone that niche-song, everywhere they are (whether physically in person or via social networking). So it is an incredible understatement to say that today's music "ain't as good as the good ole days," because chances are there's a similar band out there doing a similar shake an' bop.
Two genres that seem to be coming back and thriving are powerpop and pop-punk. Two genres that have a serious emphasis on the "pop" in their names, they're heights in terms of quality were definitely in the 80s, where only pop music itself could actually be cheesier sounding than its counter-cultural subgenres. But the combination of these two seemed to really only pop up in the 90s, as bands like Smoking Popes and The Muffs were name-dropping bands like Big Star and The Buzzcocks on equal planes. But once in awhile, you'll find an archaic band that were just ahead of the curve and daring enough to just that. One of the best, and most sadly short-lived, was Brooklyn-based Nasty Facts.
Nasty Facts additionally, were especially daring in having a female fronting the band, known as Boyce.  In general, this was sort of ironic considering that both genres had a strong disregard for females due to stereotypical themes of denial and heartache (male masturbation, not getting laid, getting cheated on, etc. are themes that persist in powerpop and pop-punk). Their sole release was a 7 inch EP called Drive My Car, and it consists of three power-punkin' songs that would predate bands like Screeching Weasel and The Riverdales, and go onto influence the later sound of The Descendents. The EP opens with the title track, a tongue-in-cheek rag on drunk driving. Filled with engine-revving and car-crashing sounds, Boyce sings "I'm not as drunk as I look/I'm not as stoned as I seem/I'd rather dance than read a book/I'd rather drive my car than clean." The lyrics are filled with classic-punk nihilism, as well as Cheap Trick-like hooks and guitars.
The EP hits a little bit closer to more powerpop material in the itching-for-love classic "Get To You." "Get To You" really showcases the brilliant versatility in Boyce's vocals, and has a great chorus of shared vocals between her and guitarist Range Tischler. The EP's final track opens with Boyce demanding "Okay, stay where you are, we're gonna do one more," and then we're presented with the incredible love song "Crazy About You." The song's full of attitude, and has a terrific chorus in which Boyce sings variables on the song's title, and Range and other guitarist Brad Craig sing "Yeah!" and "Me too!" at the end of every "I'm crazy about you." Additionally, the song has one wicked guitar solo that elevates the song to stadium status with it's 80s-reverb.
With guitars similar to both the Buzzcocks and Cheap Trick, and vocalist that sounds like a strange combination of Kim Shattuck and Milo Aukerman, Nasty Facts ultimately had enough potential to be a huge underground success. The band had regular gigs at CBGB's, were pretty pivotal among New York's punk/new wave scene in the early-80s, and even were a regular play on John Peel's show on BBC Radio One. Yet, the band never released anything else. And after thorough searching around the internet, there wasn't much I could as to why or when they broke up. The only thing I could find is that the band had an under-the-radar comeback on the tail-end of the previous decade, and released an EP entitled All Around The World in 2010. Not much has changed in style for the band, but not much info has surfaced either. Drive My Car b/w "Get To You"/"Crazy About You" is an extremely underrated release, by a young, potential-filled pop band. I truly mean it when I say that Nasty Facts sound like they could have been humongous, but for now, they're one more exciting band for the world be reintroduced to, for a potential second shot at world-domination.