Music
Underrated Classics: The Gentle Waves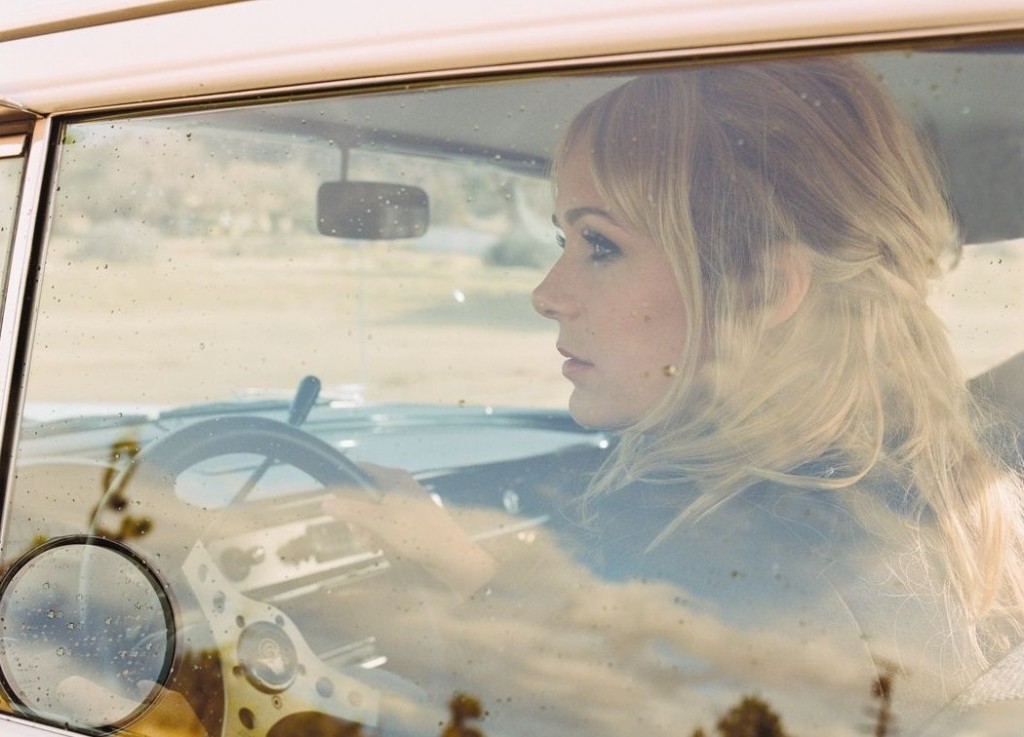 The little world of related musicians that Glaswegian band Belle & Sebastian have built around themselves is quite an impressive one. After constructing an acclaim on their initially small label Jeepster Records, the label has featured a many number of acts including Snow Patrol and Looper. Additionally, Stuart Murdoch has proven to be wonderful when seated under Spectorian situations, as his "girl group"-inspired band God Help The Girl landed a fair amount of success for him as well. But along the way, there's one Belle & Sebastian-associated album that sadly fell behind, the sophomore album by Isobel Campbell, under the name The Gentle Waves.
The album, Swansong for You lives up swimmingly to its name as Isobel crafted an album of love-inspired 60s pop songs that could have even made Murdoch himself jealous. With a supporting cast of most current Belle & Sebastian members, Swansong for You has a similar feel to The Boy With The Arab Strap-era musicianship, and is truly a wonderful send-off to the cult-following-solo career of Isobel's. The album opens with the canticle-like beauty of the baroque folk track, "Let The Good Times Begin." And it immediately features one of my favorite lines in song history, "And when light draws near we'll disappear/The way that dreamers do/In sleep intoxicating." The track has a very cinematic bridge, and in general the ambiance of a late-60s/early-70s-era romance film.
Following is the poetic and darker, "Partner In Crime." The second track has more of a orchestral Scott Walker feel to it, as its orchestra wings flap even more heavily than the previous song. Isobel reads brilliant spoken word over the song, as warlike snares and thunderous strings create a picture of struggle and battle. Following is a more chanson-sounding upbeat pop track, entitled "Falling From Grace." The song is lead by Isobel's whispery sexiness in the first verse, but once the heavy usage of a 60s-era "Connie"-organ kicks in, the song takes into a very toe-tapping venture in which Campbell's "always looking for the sun…to shine."
The brilliant Loretta Young-attributed love-loss track of the actress's name is next. The song beautifully compares the heartache of Isobel's to that of Loretta's famously documented affair with Clark Gable, and Campbell infers that "it hurts when you throw love away." "Sisterwoman" is the fifth track, and this song goes more into a love territory of a best friend kind of love, one which is empathic in the sense of your best friend's love agonies. The song is a wonderful blast of Motown-like R&B, about an overlooked topic of relatability. Next we have "Solace for Pain". The tune's a very pretty "Stephanie Says"-like track, with terrific glockenspiel and lap-steel guitar. After that we have the well-suited rain-y track, "Flood." In Everly Brothers-fashion, the song has a very 60s-jukebox ballad style, in which Isobel prays "for a flood to swallow us up."
Tropicalia makes an appearance in style of "Pretty Things" in which Isobel begs to conjure up the discussion of how much effort in "pretty things" the listener can provide. "There Is No Greater Gold" follows, and it features some of Isobel's most brilliant lyrics about love. The third verse follows after brilliant harp, with lines that sum up the entire album: "Love, there is nothing better than this/Love, think of all the chances we miss/See the people walking by With their mobile and computer eyes/If they'd just afford the time/There is no greater gold." The song provides Isobel with the perspective that love is neither bad nor good, but just, love. Lastly, we have the enigmatic "There Was Magic, Then…," a tune that recalls Scott Walker once again. The song is full of wonderful imagery, and actually features a rare chorus that longs for the things that only existed in the summertime.
Isobel Campbell has seen some success as a solo artist, most notably in her collaborations with former Screaming Trees frontman, Mark Lanegan. The duo have seen great success and acclaim in the UK, and most notably their 2006 album Ballad of The Broken Seas was nominated for one of Britain's most acclaimed pop music awards, The Mercury Prize. Sadly, not a lot of recognition has been sought for Isobel's solo stuff, especially the overlooked project of The Gentle Waves. Swansong For You is filled with vivacious baroque-cues, and boasts an impressive standing of lyricism up against the comparison of her former band (one which is universally praised for its poignant, poetic and tasteful lyrics).
Though the album doesn't wear very radio-friendly attire, its rags are soaked in baroque folk-classicism, something that saw a very successful revival in the early-200s, which is why I'm so baffled that The Gentle Waves had never caught on.  Swansong For You is a terrific album regardless of popularity, but hopefully my fanaticism of it will help it regain a following. Swansong For You is for all tense and purposes a baroque pop classic filled with beautiful imagery, a multitude of bright strings, and the twee spirit towards love, something that made Isobel Campbell's former band very famous.