Culture
The Hipster's Cookbook: Canned Goods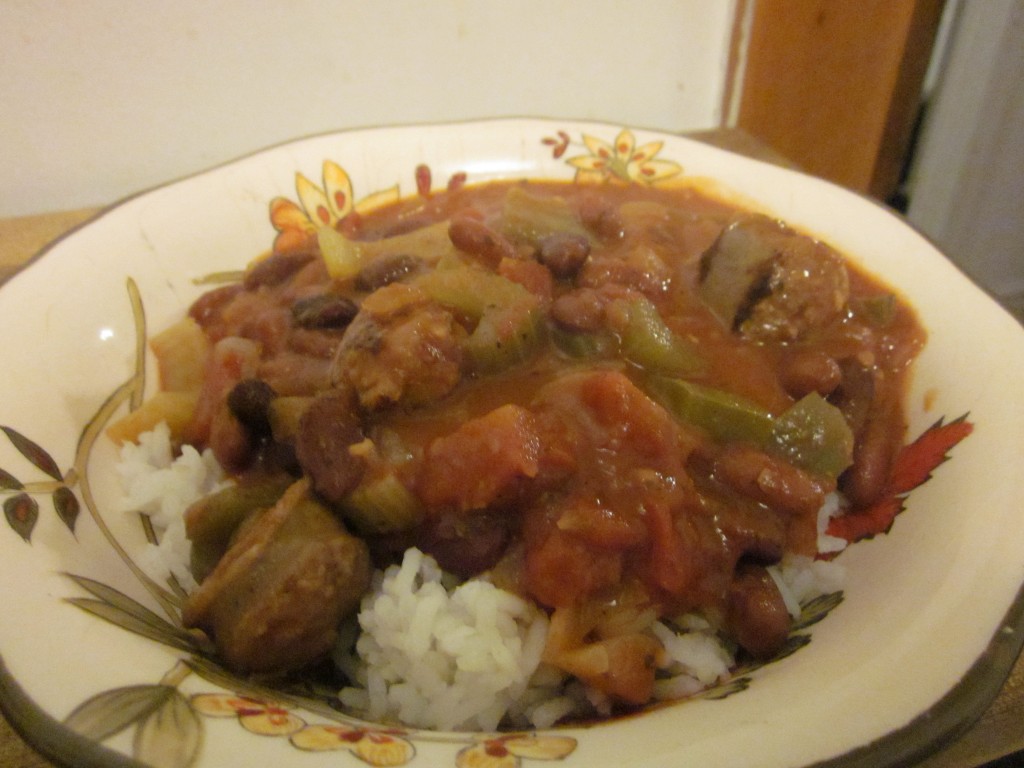 Need a recipe? Meghan Bongartz has you covered every week, here in The Hipster's Cookbook.
I've spent all summer talking about how important it is to cook with fresh, locally grown produce whenever possible, and I stand by that. Unfortunately, we're about to enter a season where all of our vegetables are shipped in from a hothouse in California. So what do you do when the produce available in the grocery store looks like peppers and tomatoes and apples, but tastes like cardboard? You buy canned vegetables. For a long time, I thought of canned and frozen vegetables as really disgusting. I think this mostly stemmed from the sad state of the green beans served in my grade school cafeteria.
Actually, though, these vegetables (with the possible exception of green beans) have been preserved at their peak of ripeness and flavor, and they often taste much better than what you can find in a grocery store in the dead of winter. Admittedly, you probably don't want to put a slice of canned tomato or onion on a sandwich, but for soups, stews, and sauces, there's nothing better. I've also found that the quality of generic brands of canned goods are usually on par with the  name brand ones, so it's a good opportunity to save some money on your groceries.
Red beans and rice is traditionally made with dried red kidney beans that are soaked overnight and then simmered for hours to achieve a creamy texture. Dried produce is also a great option for the winter months, but cooking it requires a much larger time commitment, so I substitute canned beans to save time. A combination of diced tomatoes and tomato paste help to give this dish a texture similar to the overnight version. Try to find real Andouille sausage for this recipe. Most grocery stores carry a "Cajun-style" sausage that's supposed to be comparable, but it's not, so you may want to try your local butcher. Some people also add bacon or ham to their red beans, but they're very optional. You can even easily make this a vegan dish by leaving out the meat entirely or using a meat substitute.
——
Red Beans and Rice
4 cups cooked white rice, warm
1-2 tbs canola oil
1 medium onion, diced
1 large green pepper, diced
4 celery stalks, diced
3 16-oz cans dark red kidney beans
2 16-oz cans diced tomatoes with oregano and basil
3 garlic cloves, minced or crushed
1 lb sliced Andouille sausage, cooked
6-oz can tomato paste
2 tsp cumin
Hot sauce to taste
Black pepper to taste
1) In the bottom of a large stock pot over medium heat, sauté the onion, green pepper, and celery in the canola oil until the onion begins to turn translucent, about 5-7 minutes.
2) Add kidney beans and tomatoes, retaining liquid from both. Stir to combine with the sautéed vegetables.
3) Stir in garlic, sausage, tomato paste, cumin, and hot sauce, cover, and let simmer for 20-25 minutes.
4) Add black pepper and/or more hot sauce to taste. You should not need salt for this recipe, but can add some if you like.
5) Serve over warm white rice. The flavor of this recipe improves over time, so the leftovers will be even better than the initial meal!