Music
Lightning Bolt "lost" recordings found alive and well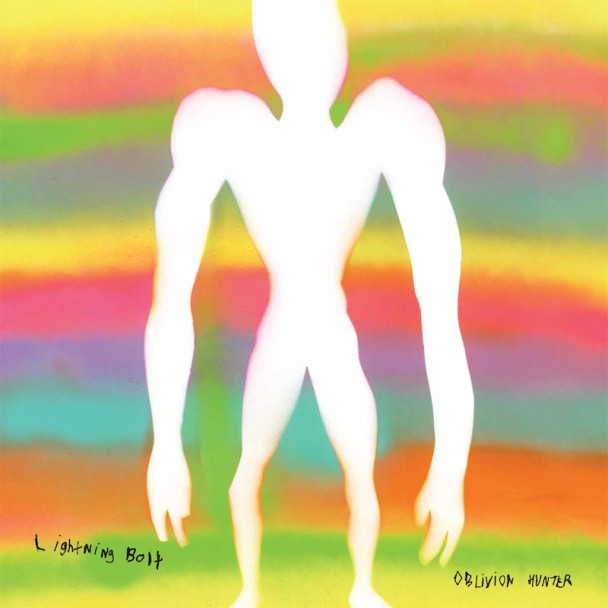 Oblivion Hunter Lightning Bolt
Release Date: Sep 25, 12
1
2
3
4
5
6
7
8
9
10
Lightning Bolt ain't for the feeble. The Providence, RI noisemakers thrash and pummel their way through chaotic live sets and near equal chaotic records. The latest release from the duo, a set of rarities recorded and then "lost" in the Year of Yes We Can (2008), entitled Oblivion Hunter, finds Lightning Bolt inhabiting familiar skies. And that is a welcome thing.
A defiant and uncompromising attitude has always been present in Lightning Bolt's music and live sets. That attitude was well received and cultivated in Providence, a city whose DIY scene is notoriously noisy and heavy, with bands who instead of concerning themselves with playing outside the box, just say "Fuck the box" all together. It's also the city in which I cut my musical teeth. And those musical teeth have nearly been knocked-out on a few occasions, including at Lightning Bolt shows. As the long reigning torch bearer for Providence's DIY scene, LB have kept this attitude present in their work since day one, almost 20 years ago.
On Oblivion Hunter, this spirit of bending the rules of performance and music is ripe. Brian Chippendale's vocals still sound specter-like, swelling with scratchy distortion and rising from the netherworld, on up through the thump and tong of his drumming, the prickly haze of Brian Gibson's riff-heavy half-bass/half-guitar acting as the rain cloud his vocals collect in.
The record's opening track, "King Candy," is heavy and harsh. It lets the listener know exactly what they're in for from the moment he/she hit play on their iTunes, or record player, or maybe their discman you retro-hip motherfucker. "World Wide Wobbly" closes out the seven-song record with over thirteen and half minutes of razor blade distortion, frantic riffs, warped effects, and the psychedelia of a bad trip that leaves you feeling lucky to be alive. It's awesome.