Music
Long Slow Dance hits The Fresh & Onlys' trademark sound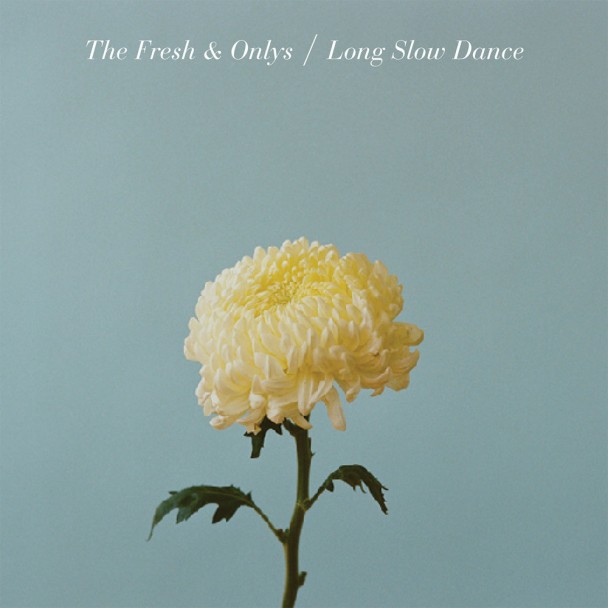 Long Slow Dance The Fresh & Onlys
Release Date: Sep 04, 12
1
2
3
4
5
6
7
8
9
10
San Francisco's The Fresh & Onlys are a band that have always been marching to a different beat. Sure, they're just as influenced by psychedelia, garage rock, and punk as a lot of currently prominent San Fran bands, but they always go a step further into a completely different direction. And they don't just do this as a band, but as solo musicians as well. Guitarist Wymond Miles' 2012 album Under The Pale Moon shows a goth-undertone, as the album reaches style-tactics taken from both The Cure and Moon Duo. More notably are frontman Tim Cohen's side-projects. Tim Cohen's three albums under his own name are bubblegum triumphs, and his new project Magic Trick just released their second album, Ruler of The Night, and shows his affinity towards progressive folk like Roy Harper and The Moody Blues. Overall, it's safe to say that the Fresh & Onlys are a unique, talented, and interesting group of musicians.
For their fifth album (two years after their incredible 2010 album Play It Strange) Long Slow Dance, The Fresh & Onlys still have their trademark sound, but pick up some 80s jangle pop influences along the way. The album opens with one of the best songs on the album, the flanged "20 Days and 20 Nights." Though the song may not be a reference to the Elvis Presley song of the same name, it certainly evokes a similar emotion in lines like "Something so heavy in my eyes/I think I wanna try to get it out/so I cry." The next song "Yes or No" has a blues-y Hoodoo Gurus type of sound to it, and though the song itself sounds cool, the wash of reverb weakens the guitars and drums. Following is another album highlight, the title track, which opens with one of the band's best lines "You supply the innocent mind and I'll bring the guilty heart/and born together we'll make the perfect romance."
"Long Slow Dance" has a romantic Billy Bragg-like atmosphere to it, and the backup "la la la's" make it that much more perfect. "Presence of Mind" is next, and it bears a style very similar to 80s goth pop stalwarts like Love & Rockets and The Cure. The song starts off slow, but picks up incredibly well in its infectious chorus. "Dream Girls" follows, and it wears its Marshall Crenshaw-style heavily on its sleeve. Next we have the very synth-heavy "Fire Alarm", and though the song is one of the more upbeat tracks on the album, it's also one of the most skippable. The desert blues of certain tracks on Play It Strange return with the horn-laden "Executioner's Song" and works very well to The Fresh & Onlys' advantage.
"No Regard" recalls early-Primal Scream, and is definitely one of the more fun songs on the album; additionally, it features wonderful twangy lead guitar. "Euphoria" is the most distorted and powerful track on the album, and oddly enough has a weird Billy Idol sort of atmosphere to it. The album's longest song "Foolish Person" is also one of the highlights. It's more post-punk and hypnotic than the rest, plus it features a rare moment of Tim Cohen falsetto, something he pulls off very well. Lastly we have the short and beautiful "Wanna Do Right By You." The song has 70s Beach Boys sort of essence, with Sunflower-like backup vocals, lonesome piano, and a wonderful slew of major 7 chord-turns.
Long Slow Dance isn't exactly the highlight of the band's career. More than anything, the production of the album can be a turnoff on several of the albums, as its drowned in reverb, and has gated the powerful instruments that are huge components of albums' past. Tracks like "Long Slow Dance" and "Wanna Do Right By You" show that this band still works incredibly well together when they insert influences of 60s pop (even if it's alongside 80s pop). Being a prolific songwriter like Tim Cohen can have a lot of pressure. Yet he strangely still emits a casual and comfortable atmosphere on every album which he sings, even if his voice seems very coy at times. Whether this is as classically-revered as their last two albums is irrelevant, because even though Long Slow Dance doesn't live up, it still shows the potential that this band can write a multitude of songs in a shorter amount of time than the average band. I'm certainly not dissatisfied with Long Slow Dance, it's just nowhere near as refreshing as the band has been in the past.