Culture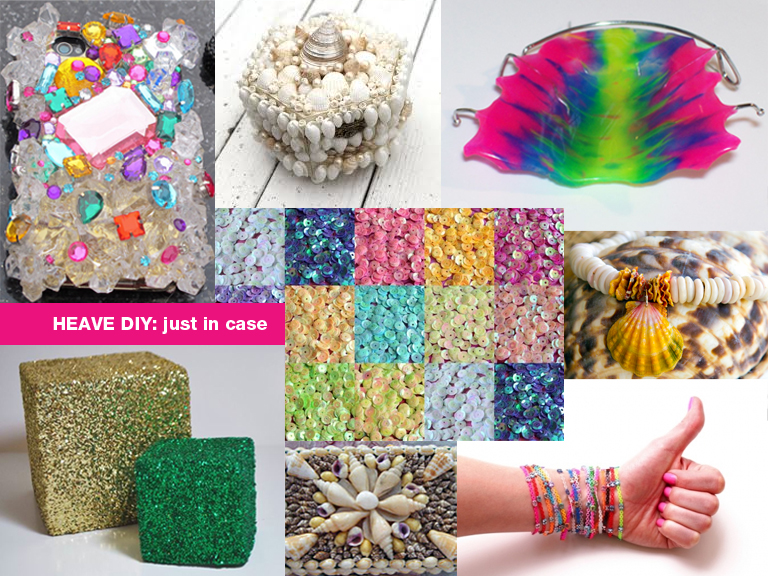 Each week in Heave DIY, Seetha Sankaranarayan journeys into the depths of her junk drawer to refashion old items into on-trend accessories, with minimal tools required.
Sequins have been hot for quite some time now. You know what's not hot? Retainer cases. Not even the neutral glow-in-the-dark case you picked up last month, and especially not the hot pink one you selected in high school. These eyesores are painful reminders of the awkward phase you outgrew years ago.
But while you're moving on to bigger and better things, your teeth are moving on to new places in your mouth. Do you hear that? That's the sound of thousands of dollars burning because you're 21 and "too cool" to keep wearing your Invisalign.
Bright white, straight chompers will never go out of style, but that stupid plastic box was never in to begin with. Keep your cool – and keep your flawless jaw in check – by pimping your retainer case with the following materials:
-a retainer case
-shells, buttons or any other small item you have an abundance of
-glue
-a plastic knife
Time: 30 minutes
1) Put your retainers in a safe place until you've completed this project. Rinse the case thoroughly with soap and water, and then dry it with a paper towel.
2) Use the plastic knife to spread a layer of glue over the top of the case (the side without holes in it). You want to glue to be thick enough to securely bond the shells or buttons to the plastic.
3) Begin to arrange the shells or buttons on the surface. Press them down firmly.
4) Apply glue to the sides of the top of the case. The goal here is to cover as much of the offensively colored plastic as possible, without interfering with the closing mechanism or drainage holes.
5) Turn the case upside down to dry so that gravity doesn't pull the glue-coated shells down the sides of the case. Set the case aside for a few hours before rinsing it or putting your retainers back in. When the glue has dried completely, proudly display this symbol of your impeccable oral hygiene on your bedside table.
Variations
Feeling super duper proud of your pearly whites? Show off your case by swapping inconspicuous shells or buttons for sequins or rhinestones. For an extra dose of sparkle, shake loose glitter over any exposed glue.