Culture
Listless: Gangster nicknames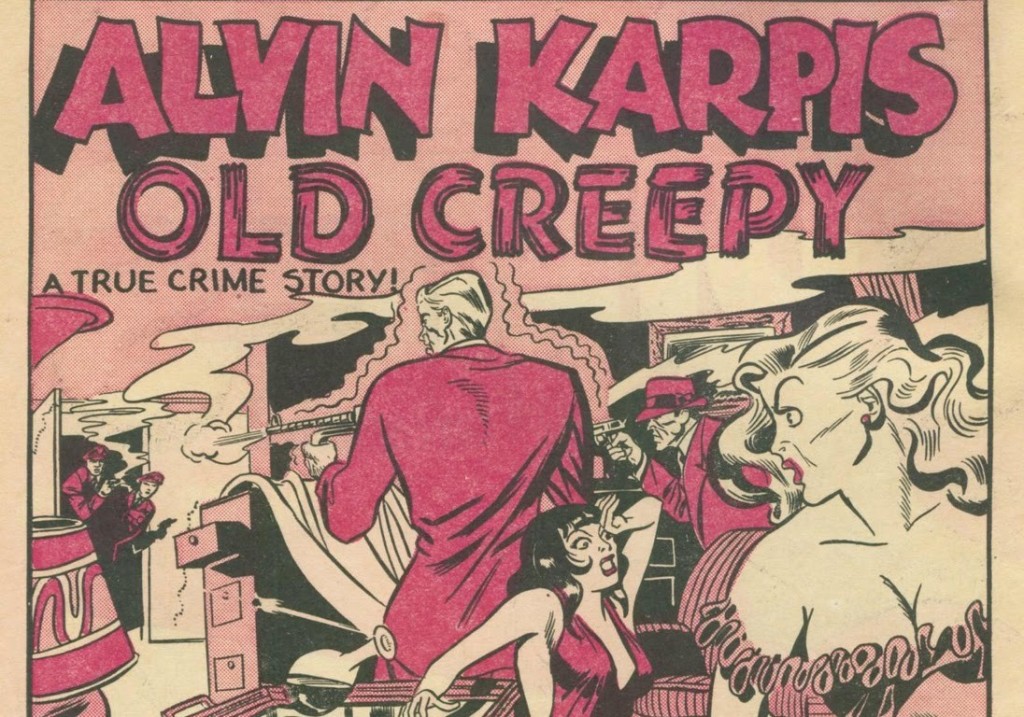 I never got into gangster until I took a gangster film class in college. Guys like Edward G. Robinson and James Cagney opened up a world of crime, money, and babes that literally existed in my backyard of Chicago. It's hard to think of it like that now (well, not terribly hard), but the Chicagoland area in the 30s and into the late 80s was the place for a gangster. We bred and kept men like Capone, Dillinger, and Baby Face Nelson. We're the city that's in movies like The Untouchables and Little Caesar. More importantly though, that class taught me about some of the best gangster nicknames out there. So I give you…
Cool gangster nicknames that I wish I could claim as my own
With a nickname like "Jelly," I kind of suspect Frank Nash to be a pudgy guy. Kind of doughy and round but a brute when it came to violence. The real Frank Nash was thin and weird looking, and one of the most successful bank robbers in US history. Before he died in the Kansas City Massacre, Nash was suspected in being involved in over 200 bank robberies and was in and out of jail more times that I care to count. So why the name Jelly? Sources differ. One says he earned it in childhood for being well-groomed and having good poise, where others believe it came for his knack for explosives ("jelly" being slang for nitroglycerin).
Side note: Nash had a friend named Nollie "Humpy" Wortman that he pulled a robbery with and later shot. Jelly and Humpy? Someone please make that a buddy cop show stat.
— Theodore "Handsome Jack" Klutas
"Handsome Jack" isn't the most original gangster name (though, where the hell did the Jack part come from? The man's name is Theodore!), but the moniker seems to fit his overall persona. Theodore Klutas was the leader of the College Kidnappers, a group of ten men in the late 20s and early 30s that kidnapped wealthy mobsters for ransom. Pretty gutsy move, considering the group operated in Chicago and targeted men from Al Capone's mob. The gang made nearly one million dollars through kidnappings and the odd bank job, which is over $60 million today.  Klutas went out in a blaze of gunfire with the police in Bellwood, IL, which I'm guessing made him way less handsome.
Side note: Handsome Jack was one of the first gangsters who tried to use cosmetic surgery to change his facial contours and fingerprints.
— Alvin "Old Creepy" Karpis
This guy's nickname is OLD CREEPY. C'mon I mean, that's just too perfect for a gangster. Alvin Karpis was one of the three leaders of the Barker-Karpis gang, and was the last Public Enemy to be taken into custody. The Barker-Karpis gang did everything from bank robberies to kidnappings, and never hesitated to kill people in their way. Not only was Karpis ruthless, but he was bright too which came in handy for the groups higher profile kidnappings. When he was finally caught in New Orleans, J. Edgar Hoover was there to personally oversee it (accounts differ whether Hoover made the arrest himself or not). The name Old Creepy comes from Karpis' intimidating smile. To his fellow gang members though he was just known as "Ray" (again, how do you get Ray from Alvin?).
Side note: Karpis spent 26 years in Alcatraz, the longest sentence of any prisoner there. When he was transferred to McNeil Island Penitentiary when Alcatraz closed, he taught a young Charles Manson guitar. Old Creepy, you sir are a wild card.
— Donald "The Wizard of Odds" Angelini
Donald Angelini gained the nickname "The Wizard of Odds" because of his hand in the Chicago Outfit's gambling operations in Illinois and Las Vegas. He wasn't the biggest player in the Outfit's history but his well-spoken demeanor and clean appearance got him far in the company, and helped him escape arrest until the late 80s. On top of that all he was one of the biggest money makers in Chicago crime syndicate history. But seriously, his name was The Wizard of Odds. And he ran gambling operations. It's like, peanut butter and jelly, it works so well.
Side note: Angelini lived a long and happy life despite his life in crime, unlike most of the people on this list. He died in Elmhurst, IL in 2000, his obituary singing his praises, even from the chief investigator of the Chicago Crime Commission.