Culture
The Hipster's Cookbook: Milk and Cookies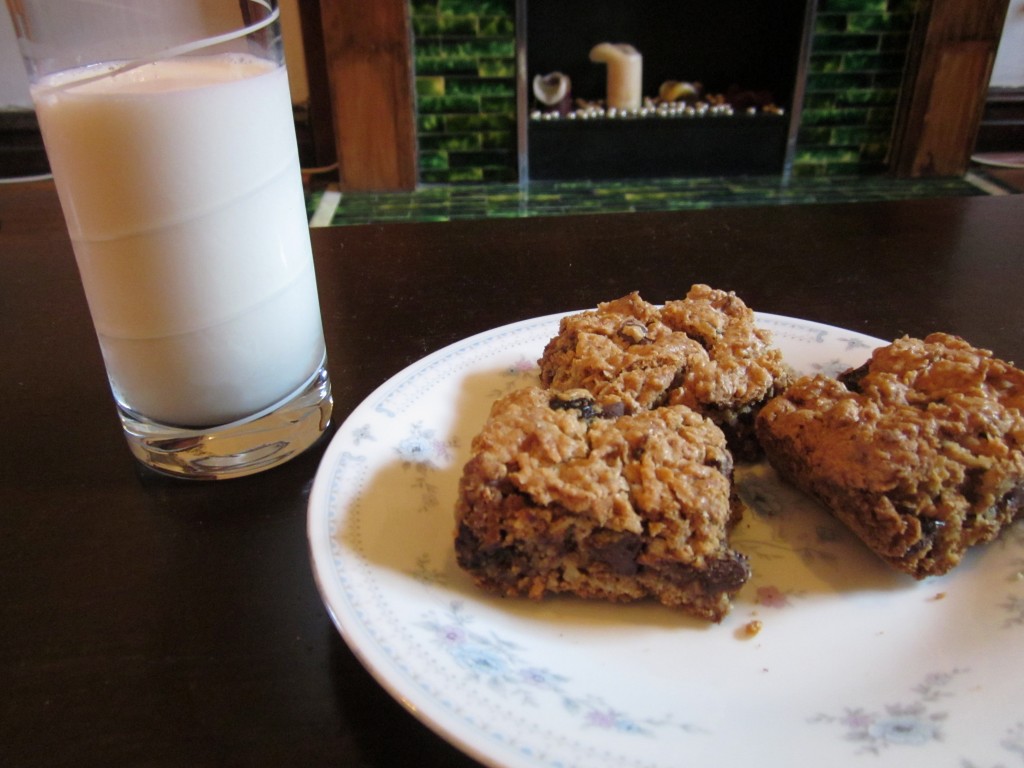 Given that I love to bake desserts and I definitely have a sweet tooth, I often don't eat what I make, and I almost never make something sugary just for myself. There are two reasons for this. One is the sheer amount of food that most dessert recipes create. I want a slice of cake, not an entire cake, but there is rarely a convenient way to produce a smaller amount. The other reason is that once I've spent a couple of hours putting something together, my interest in eating it has usually waned to only wanting to try it to see how it came out. Sometimes these two factors combine for awesome results, like the time I baked a batch of chocolate chip cookies and ate about three of them while my roommate at the time ate the rest. I thought she was actually going to kill me when I informed her that she had eaten somewhere around forty cookies over the span of a weekend.
She will also probably kill me if she ever reads this, so my fingers are crossed that she doesn't. And as funny as it is that she ate an entire batch of cookies without realizing it, I do get it. It was winter and miserable, and cookies fresh out of the oven are comforting. It's been one of those weeks (Yes, I realize that it's only Tuesday. I'm including last week here, too.) where I have way too much to do and not enough time and I feel guilty for things like sleeping and eating, and if my mom were to show up at my door with a box of cookies, I would devour them. As it is, I've been stuck with cookies that I made myself at 7:00 Saturday morning after about two hours of sleep, which means that I ate three and then abandoned them. They're still really good cookies, though, and you should make them and feed them to friends who are having a bad day. Serve with a glass of milk to optimize the feeling that you're five years old again, and also because they're really dense and you need to wash them down with something.
——
Chocolate Cherry Cookie Bars
½ cup unsalted butter, softened
¾ cup firmly packed light brown sugar
½ cup granulated sugar
2 eggs
1 ½ tsp vanilla
1 ½ cups flour
1 tsp baking soda
1 tsp cinnamon
½ tsp salt
1 ½ cups oats
1 ½ cup sweetened coconut flakes
¾ cup dark chocolate chips
¾ cup dried tart cherries
1) Heat oven to 350°F. Spray a 9×13" baking pan lightly with cooking spray.
2) In a large bowl, cream butter and sugars on medium speed of an electric mixer until light and fluffy. You can also use a knife to cut the butter and sugars together, but it will take a lot longer.
3) Add eggs and vanilla and beat well.
4) Add combined flour, baking soda, cinnamon and salt in two parts. Mix well.
5) Add oats, coconut, chocolate chips, and cherries, and stir until combined.
6) Spread dough into the bottom of the baking pan, and bake on center rack of oven 40 minutes or until golden brown.
7) Cool completely in pan and cut into bars to serve.