Music
Attack of the clones: Permanent Collection master the art of copy & paste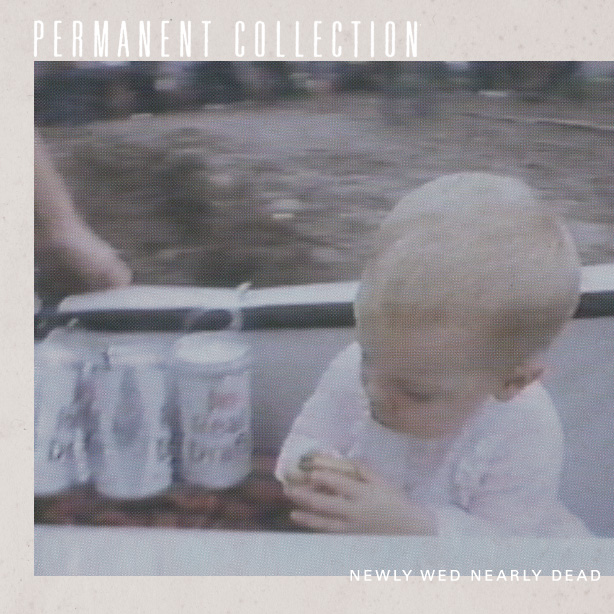 Newly Wed, Nearly Dead Permanent Collection
Release Date: Aug 07, 12
1
2
3
4
5
6
7
8
9
10
From the ashes of shoegaze revivalists Young Prisms comes singer/guitarist Jason Henardy's new band Permanent Collection. This is their first record, recorded and mastered by Monte Vallier (of Swell/Half-Church and owner of Ruminator Audio) and Kramer (who has produced albums by Galaxie 500, Butthole Surfers, and Low).
The sound is a downright sensation: psychedelic lo-fi garage rock. The incestuous Ty Segall/Mikal Cronin family, The Babies, The Feeling of Love, Byrds of Paradise, and as many other acts as Bandcamp has the host space for. It's fun to boogie to the bands above, but it's hard not to feel grated by the cancerous growth of this boring, dead-end trend. The newest addition is Permanent Collection. Imagine all of the aforementioned bands covering My Bloody Valentine Songs. Ta-da! You have Permanent Collection. There's some colossal noisy riffing at the end of "It's Alright" and "The Kids." The last track, "Too Late," is a neat reverb-drenched drone. Some of the fuzzier moments ("In My Head") almost call back to Bleach-era Nirvana. You've just read the list of positive statements regarding Newly Wed, Nearly Dead.
Even folks who can tolerate copycatting will probably fall asleep during this record. Not only is it My Bloody Valentine/general shoegaze worship, but it basically sounds exactly like the singer's previous band Young Prisms, if not a tad more garage-y. A copy-of-a-copy. Pardon all the namedropping, but it's all you can do when a band are this homogenously bred for a niche scene. Lazy moaning vocals, three-chord reverb progressions, the same mid-to-fast tempo drumming in every song, intentionally muddled production – not only has it been done before, but it's been done much, much better.
When it was done, it was the birth of a cool sound, a new way to slant rock music. Fast-forward and we have a parody, minus the textural, multi-layered production of the golden age of shoegaze. Newly Wed, Nearly Dead offers nothing in the way of memorable hooks, musical flare, or any evidence of effort or enjoyment. The producer Kramer recorded the entire Galaxie 500 discography over a decade ago. The fact that he never stopped Permanent Collection in the studio and said "Wait a second, where have I heard this before?" is a remarkable testament to the power of money. The record sounds muddy, perhaps the flattest recorded guitars imaginable. Activity: navigate to the Amazon page for this album. Listen to each thirty second preview, then try and distinguish the songs from one another. Try your damndest.
I wish the best for Permanent Collection in their career – fun tours, new friends, memories everlasting – but kindly withdraw myself from ever listening to them again.
Recommended if you:  buy new albums from a band like U2 every year and you don't mind that they all sound the same; like hazy dreamlike music but you hate interesting soundscapes of, say, Deerhunter or Ride; want the experience of floating on a cloud, if clouds were really boring.