Music
Underrated Classics: Candi Staton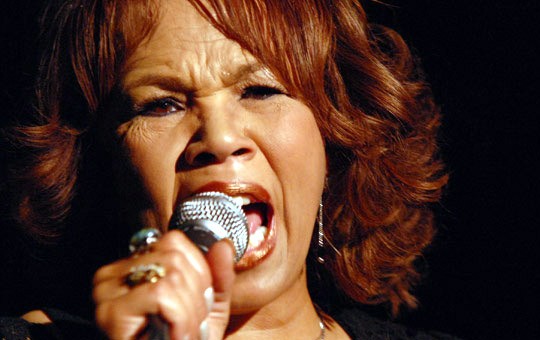 Candi Staton is a soulstress that has sadly always played second fiddle to Aretha Franklin as their era's lady of R&B. Aretha, of course, is an amazing singer and released a wealth of great albums. But Staton, like many great female R&B singers, never found recognition in the same way as the men of soul's heyday. She had a disco hit with "Young Hearts Run Free," and released an album in 2006 called His Hands, produced by longtime Lambchop collaborator Mark Nevers (and even features a track co-written by Will Oldham). At the same time, not a lot of people talk about Staton's most personal and soulful albums, her first three albums that featured songs co-written by her second husband, the equally brilliant Clarence Carter. The first one is perhaps where things were really all together, that being her country-soul record I'm Just A Prisoner.
Released in 1970, I'm Just A Prisoner is ten tracks of deep soul from a female's perspective. The album is a swansong for solid soul, starting with the sorrowful "Someone You Use." The song recalls New York Tendaberry-era Laura Nyro, and it's a terrific but rather slow opener. Staton beckons "I'm just a fool you can love on/Anytime you choose/I'm just someone you can run to/I'm just someone you use." We then have the anti-young man track "I'd Rather Be An Old Man's Sweetheart (Than A Young Man's Fool)" and the brutally sad "You Don't Love Me No More." The latter has twangy country guitar, reverb-heavy minor-chord piano, a timid horn section and some serious pipes on Staton's end. "Evidence," "Sweet Feeling" and "Do Your Duty" are more upbeat, blues-y affairs.
"Do Your Duty" is a blast of a hit, where Candi demands from her man to "Do your duty/Do what you supposed to do/Do what you know you got to do." Next we have the blues-soul title track, which features just the right amount of spring reverb in Staton's vocals, the echo touching you deep in the gut. "Another Man's Woman, Another Man's Woman" shows Staton's sad side again, and it's about the subject of many soul songs: forbidden love. The chorus hits it hard with "I'm another another another man's woman, and you another another another woman's man." Lastly we have the most rocking, upbeat track on the album with "Get It When I Want It." The song plays on the taboo of not being in love with someone who's wronged her, but keeps him around as long as she can get her pleasure when she wants it. Yet, at the same time, she's kicking herself with lines like "You misused and abused me/Still I can't get you out of my mind/Instead of trying to forget you baby/I'm always waiting for the next time." It's a song that wonderfully features the serious tortures in love and sex.
I'm Just A Prisoner is a serious soul classic, and one that should be just as highly revered as Aretha's I Never Loved A Man The Way I Love You and Lady Soul. To be fair, Aretha paved the way for soulstresses like Ms. Staton. Still, despite gaining disco hits, and even an overseas hit in the 90s with house group The Source called "You Got The Love," I'm Just A Prisoner and her following two albums are hardly mentioned. Staton's career has clearly influenced many (as we have Palace Brothers' Will Oldham penning songs for her), but she could totally use a little 70s-era revival. Staton is still out there performing at 72, and released an album in 2009, the latest bit of a long career deserving of a place in R&B history.