Music
45 RPM: Wu-Tang Clan (Pt. 5)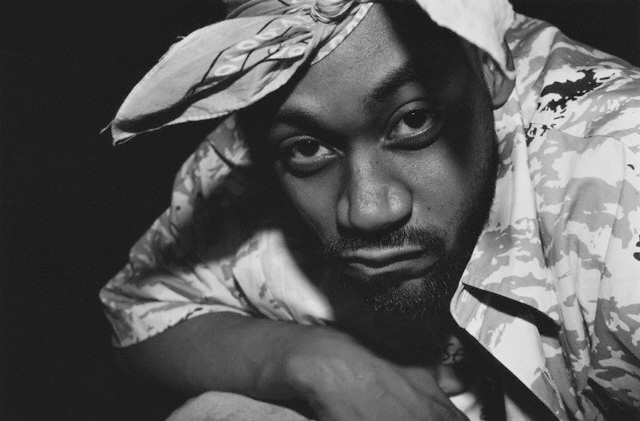 Ghostface Killah – Supreme Clientele (2000)
This week, rather than re-writing as I went, I saved a separate draft for every time I restarted my review of Supreme Clientele by Ghostface Killah.
Draft #1: Six pages of "NUTMEG IS THE BEST BEAT EVER"
Draft #2: On Supreme Clientele, RZA and his underlings include a wealth of strings on the production. It's a return to the cinematic style of Only Built, although with so many hands in the production pool there's a scattered, diverse sound afoot, combatting the homogeny of the Five Year Plan.
Draft #3: "Nutmeg." GZA and Big Ghost opening as hard as one can open. Proto-Kanye production ft. a few drum fills, a sped-up pitched-out soul sample and a vinyl-crisp string sound. Ghost's style has individualized, distancing itself from the one-half-of-a-whole delivery he used with Raekwon. He's coming into his own, despite already having dozens of quality verses and a Wu classic under his belt. Ghost's voice is quicker, his lines more esoteric and stream-of-consciousness. He's become a tough, fun, eccentric Bronx "uncle." GZA here sounds like he's actually spitting while spitting, thunder-voiced and clever as ever. He kinda sounds like Leon on Curb Your Enthusiasm. What? I think I'm gonna bake some salmon.
Draft #4: On Supreme Clientele, RZA and his affiliates include a wealth of horns and soul samples on the production. Is the beat to "Stay True" the same as "Elevation" by Inspectah Deck? Best beat.
Draft #5: RZA. So many of my Wu reviews revolve around the RZA's involvement. It's an easy card to pull: the man was the cornerstone of the golden era, a.k.a. The Five Year Plan. In the second wave, post-Forever, RZA placed his finger in the pudding and again penned his brothers' itineraries. He set it up so that, slowly, affiliates and peripherals would learn his production technique, so he could lean back and watch them do the work in his stead. Allegedly, he assigned Wu members other producers to work with while RZA himself called "dibs" on Big Ghost. In truth, it doesn't show. RZA crafts about half of Supreme Clientele, but most of those tracks are skits and experiments.  The brief "Stroke of Death" has a rhythmic, distorted record-skip sound at the center of the production. It throws you off, almost failing, but works in the most unusual way. RZA says him and Ghost came in and patched up the other producer's offerings. Who knows. Is my oven still on? How long do you bake salmon, anyway?
Draft #6: Ghostface Killah finally ascends to the lyrical level of GZA. In prison, Starks' hair grayed from stress. In "Buck 50," he words it: "Check out the grays on the side of my waves, I grew those on Riker's Island." I wonder, how much wordcount in my hip-hop reviews is just my quoting good lines? Is the oven on? "Woolly hair, eyes fiery red, feet made of brass/Twelve men following me, it be the God staff/Move, every script's like Miramax/Smash the big boy, totalled it, Wilshire and Fairfax." Ghost likens himself to Christ. Miramax was known for making independent filmmakers huge. Wilshire & Fairfax is the intersection Biggie was murdered at. I can never know as much as Ghostface Killah. The oven?
Draft #7: "Harry," she quivers, the shade of the Whomping Willow encroaching. "Heellllpppp!" Harry ducks, rolls, dives, grabs Hermione by the ankles and they slide into the bushes just in time to be spared sudden tree-death. "You saved me, Harry," she whispers, sexily, bonerific. "How ever can I return the favor?" Harry licks his lips. "Flippendo."
Draft #8: "Malcolm," its quickdraw piano scale and slick snare-n'-bass uplifting a gang-sung chorus. It's about Malcolm X, who was a pretty cool guy. I'm glad Wu and Oliver Stone agree. There are some samples of his speeches in here.
"Cherchez La Ghost" is a good idea for a song. The beat is almost good. Enter U-God: "Shake ya body body / she's a hottie hottie." Okay then. Easily the only weak non-skit on the album.
Notes: "Saturday Nite" = polished-sounding, old-school, timpani rolls, spectacular delivery
"Ghost Deini" = little bells/guitar sounds in the background, lament for dead 2pac/Biggie, good scratches, spectacular delivery (again)
"Mighty Healthy" = woman's voice sample, compressed, aged sound, does Ghost diss gay marriage?, oversight: perhaps the best beat and performance on the album.
Draft #9: It's done. I can smell the smoke, the salmon is history. Maybe even the kitchen. As for Ghostface, he single-handedly saved the second-wave of Wu solos. I could go through dozens of drafts trying to figure out these essentials. Production, lyrics, delivery, themes, guests, samples–not every hip-hop record earns the right to exceed the sum total of its parts. Here it is.
Wu-Tang Clan – The W (2000)
Alternate dimension: Wu-Tang Clan assemble in a little whirlybird, inbound to the Camp David Summit to make peace in Israel a reality. 2000. The whirlybird looses a blade and plummets into the sea. Everyone dies on impact, except Ghostface, who avoids pirates and hungry sharks for two weeks. He is rescued by the U.S. Navy and goes on to make a few guest appearances on tracks and some episodes of 30 Rock. Years later, their completed-yet-unreleased The W drops, posthumously, to mild success. If only.
Instead, we get The W when nobody wants it. The hip-hop community of the early millennium is saturated with Wu-wear, Wu affiliates, Wu knockoffs, ODB's lawbreaking hijinks and media stunts, et. al. This album was probably the first of many "ughhh" reactions that a Wu record would receive. It's unfair and it isn't: While The W is their most ambitious product (the world be damned, making a great but bloated double album doesn't count as ambition), it's maybe the most lopsided. On one hand, "Let My Niggas Live" has a beat composed of jingle bells, sparse tribal drums and deep, menacing bass, and features Nas, delivering what may be the best verse on the entire album. "The Monument" has prominent name-dropper and stylistically untouchable Busta Rhymes. The most unusual guest spot–The Doggfather Himself–is stuck on "Conditioner," a boring beat propelled by a goofy, out-of-tune chorus (kudos, ODB), a song basically saved by Snoop Doggy Dogg.
The album's disappointments lay in its inability to top the first four tracks. "Hollow Bones," especially, has a great sample of Syl Jones wailing. It's chilled-out, classic Wu fused with the razorblade precision of nu-Wu. Like Wu-Tang Forever, RZA's work is more minimalistic. The group are moving away from the hard-hitting grime that made their name, to mixed results. And unlike "Let My Niggas Live," not all the production experiments work. "One Blood Under W" has a solid groove, heavily reggae/dub influenced, but is so inoffensive that you barely know you're listening to it. There's also a lot of literal crying about the casualties of the street life (leave it to ODB). Still, it's good to hear the whole crew together – their chemistry is, at this point, still phenomenal. But the idea of quitting while on the cruise downward still appeals. In an alternate dimension, the Wu-Tang Clan left the building as loudly as they came in.