Culture
The Hipster's Cookbook: French Cooking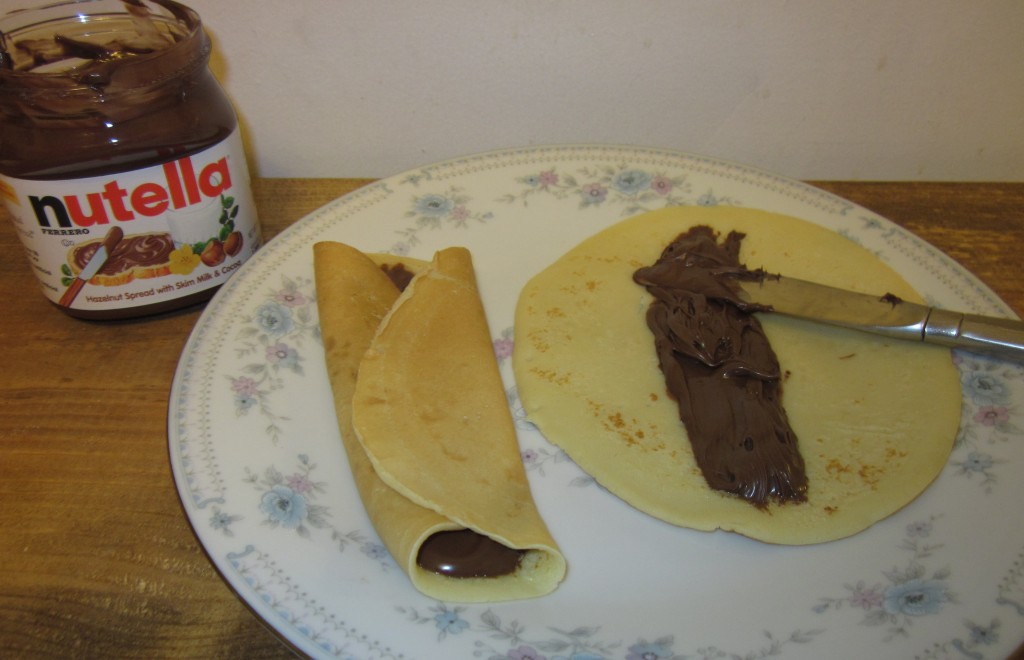 For a significant portion of my childhood, my mother worked as a French teacher at a local school. This meant that even if her initial plans for her children to be bilingual never really panned out, my brother and I were fairly well-versed in French culture. That is to say we eagerly looked forward to Mardi Gras each year, because it meant that our mother would return home from work with leftover chocolate fondue and beads from her classroom's celebration. When you're five years old, it's difficult to imagine any food better than fruit and cake dipped in chocolate.
Difficult, but not impossible. Even though fondue only happened once a year, our excitement about it was far eclipsed by our excitement whenever crepes were on the menu for dinner. In case you've spent your life until now as a hermit and are unaware, the crepe is basically the pancake's thinner, more delicious French cousin. Crepes themselves are very light, but of course, as children, we would load them up with chocolate chips, strawberries, whipped cream, and anything else sweet and gooey that we could find in the kitchen. They were the ultimate treat, and I am not even exaggerating a little bit when I say that my mother would sometimes have to make three batches of them in order to feed everyone.
Aside from the fact that, when prepared by a small child, a single crepe contains enough sugar to last you approximately a year, I'm not completely sure why we saw them as such a luxury. Crepes are actually one of the easiest things you can learn to make, and unless your kitchen is literally empty, you probably always have the ingredients on hand. They're great to make if you want to impress someone with your cooking skills, or if you just want to treat yourself to something more elegant than a peanut butter sandwich for dinner. And they're really delicious.
—–
Crepes
1 ¼ cups milk
2 eggs
1 cup flour
1 tbs sugar
½ tsp salt
1 tbs vegetable oil
1) In a medium bowl, whisk together milk, eggs, flour, sugar, and salt until there are no lumps in the batter.
2) Place oil in a non-stick saucepan over medium heat, and turn pan to make sure the bottom is coated.
3) Use a small ladle to pour approximately ¼ cup of batter into the pan, and use the bottom of the ladle to smooth the batter into a circle.
4) Cook until golden brown, turning once when the top of the crepe begins to form air bubbles. This should take no more than about a minute per crepe. Repeat with remaining batter.
5) Fill with desired toppings (strawberries and/or Nutella recommended), and roll into a tube to serve.