Music
Underrated Classics: "2+2=?"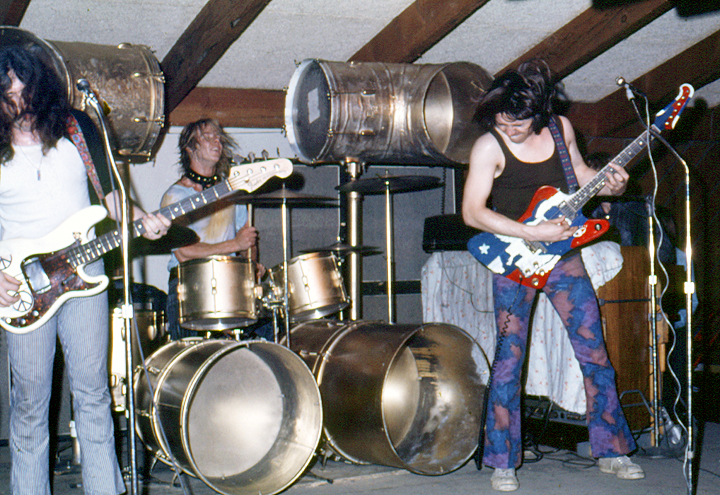 Bob Seger: America's easiest 70s/80s pop star to hate. But why Bob Seger? Why is he such an easy target? Could it be the overused and fairly annoying "Old Time Rock & Roll," or worse the Chevy truck-soundtracking "Like A Rock"? Or maybe it's not his songs so much, but that he's become this unsung hero for working-class white America. If it's any of these things, they're all fairly trivial reasons to hate on such a storied, talented songwriter and musician. Of course, Bob Seger (much like many great artists of the 70s and 80s) had his fair share of ultra-cheesy super-hits. But to quote the music nerd's On The Road, High Fidelity: "Is it in fact unfair to criticize a great artist for his latter-day sins? Is it better to burn out or fade away."
Good point, honestly. I think both are fair game, but one thing that's for sure is that Bob Seger is a Detroit rock legend, and in my opinion wrote one of the best pre-'77 punk songs. People may give Iggy Pop the title as "Godfather of Punk," but Bob Seger's first band, The Bob Seger System, released their anti-Vietnam punk jam "2 + 2 = ?" a full year before the release of the first Stooges album. Starting with an airy atmosphere, thick bassline and Bob's coy-yet-angry lyrics, he sings "Yes, it's true I am a young man, but I'm old enough to kill." The song's eventual main riff kicks in with psych-garage tightness, and the drum goes from thumping to pounding within a few notes.
The song shows a serious defiance towards the U.S.' stance on the Vietnam conflict, and vehemently detests our country's draft system at the time. He soulfully scowls the repeated "2+2 is on my mind," perhaps most effectively in the second verse paired with "So you say he died for freedom/Well if he died to save your lies/Go ahead and call me yellow/2+2 is on my mind." The last minute and a half of the song gets faster and more intense as images of jungle-warfare come to mind, while the headphone-switching effect of drums enhance the fury of the bass and guitar. In the last 30 seconds, for a concise moment, the guitar notes slide down the fret to resemble wartime-helicopters and the music cuts out for a second, before Seger's vocals and backing band pound away into frantic abyss.
"2 + 2 = ?" was eventually featured on The Bob Seger System's debut album Ramblin' Gamblin' Man in 1969. Despite its raw power, "2 + 2 = ?" is one of the Vietnam era's most unsung protest songs. The song was a minor hit in Canada, but in the States it was only played in rotation in Seger's hometown of Detroit, because it was deemed "unplayable" by many American radio stations due to its dead silence toward the end of the song (something radio stations are terrified of allowing to happen).
The song was a flop, but it got "a foot in the door" for America's "Old Time Rock & Roll"-er. Bob Seger fought for many years to be a big name, and eventually got it down, but "2 + 2 = ?" remains his most interesting and vivacious track. 25-year-old Seger was a hell of a lot more pissed off than late-70s/early-80s Seger, and he managed to deliver a song that defied war, defied the hippie era and stood a far cry away from the average rock of the day. "2 + 2 = ?" is on my mind more than most songs as a true war protest song, and despite it being one of Seger's least-known singles, it's an instant classic for every new listener.