Culture
The Hipster's Cookbook: Recipes That Aren't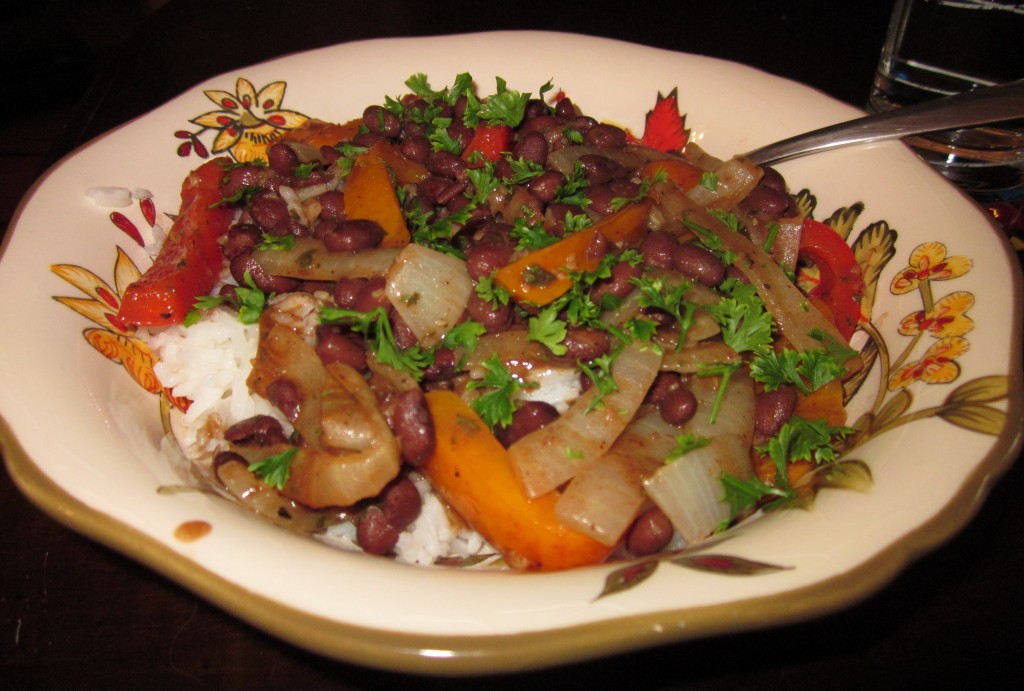 I do a lot of my cooking by feel. I tend to grind salt and pepper directly into whatever I'm cooking, scoop sugar with things that are not measuring cups and eyeball the amount of cheese I'm in the mood for on any given day. I also add or remove ingredients depending on what I have in my kitchen and what produce is currently in season. This is great when I'm actually in the kitchen, because it's much faster than running back to look at a recipe every time I'm ready to add a new ingredient. It makes things difficult, though, when I'm trying to explain to someone else how to make whatever I've just served them. When I'm cooking something for this column, I often have to remind myself to take measurements.
The likelihood that the version of a dish that I've just prepared is exactly the same as the last time that I made it is incredibly low. Even if I know my favorite way to cook something, I'm probably not going to do that every time, because then it won't be my favorite anymore. Variety is the spice of life, guys. And you should vary your spices. Remember the pulled pork tacos from last week? There was a ton of pork, and those happened three days in a row. The second day, I only used peaches rather than peach and mango. On the third day, I ran out of fruit, so they had tomatoes and barbeque sauce instead. What you see here is frequently my preferred version of something that you could make several different ways.
Consider this recipe a starting point. These beans taste great exactly as prepared below, but I've also made them with diced celery added, paprika instead of cumin, and various other herbs. I used a red bell pepper because they're sweeter, but you can use a green one if you're feeling more traditional. Many people also fry a few strips of chopped bacon with the onions for added flavor, but bacon is literally my least favorite food in the world, and I'm not going to apologize for it.
A few notes on the ingredients: If you've never julienned vegetables before, it just means cutting something into long, thin slices. There is a special knife for this, but you can do it with whatever knife you have in your kitchen. For the onion, slice it into rounds and then cut those in half. For the pepper, make thin vertical slices and again cut them in half. The concentrated chicken base that I use is called Better Than Bouillon, and it comes in a paste form that I think works better than normal bouillon cubes. If you can't find a paste stock base, then dissolving a bouillon cube in a small amount of water will also work.
—–
Cuban-Style Black Beans
1 tbs butter
1 tbs olive oil
1 small to medium onion, julienned
2 garlic cloves, minced or crushed
½ bell pepper, julienned
1 16 oz can black beans
¼ cup apple cider vinegar
2 tsp concentrated chicken base
1 ½ tsp ground cumin
Salt to taste
Pepper to taste
Parsley to garnish
1) In a large saucepan over medium low heat, melt the butter and olive oil together. Add the onion and cook, stirring frequently, until it begins to turn translucent.
2) Increase the heat to medium and add the garlic and bell pepper. Continue to cook for 3-4 minutes, until the pepper just begins to soften.
3) Add the vinegar and chicken base to the pan and stir quickly to combine. Add the black beans, cumin, salt, and pepper. Stir to combine all ingredients, and allow to come to a boil.
4) Simmer for about 5 minutes, stirring occasionally.
5) Remove from heat and serve alone or with white rice. Garnish with parsley if desired.