Culture
The Hipster's Cookbook: It's Still Too Hot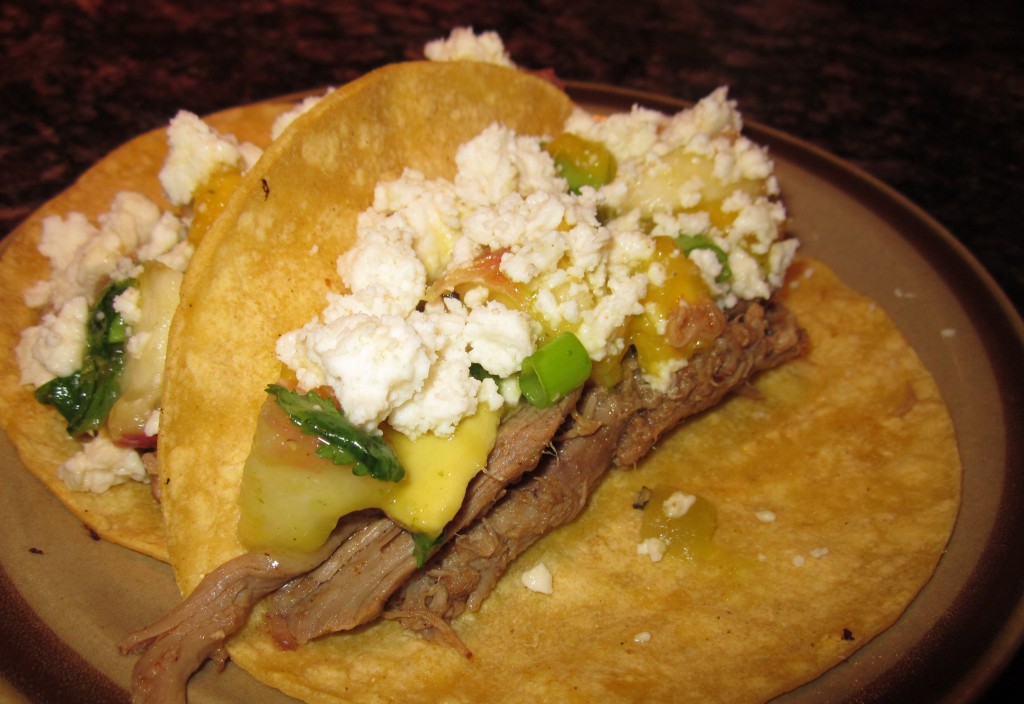 Since the weather has, if anything, gotten hotter over the past week, it's time for another episode of "It's Too Hot to Cook." While I've been trying to be sympathetic to all of the complaints I've been hearing about people melting, the truth is that this is my favorite kind of weather. I've spent the last month happily running and biking and doing everything else that the rest of the world has abandoned in favor of sitting in front of an air conditioner and drinking beer in their underwear. Mind you, I think that drinking beer in your underwear is a perfectly acceptable use of time, but it's even more wonderful after finishing a long run. (I know that you probably think this makes me crazy, and I'm over it.) The only problem I'm facing is that I've been told that beer can't count as a meal every day – especially when I'm supposed to be marathon training – and I still don't want to turn on my oven.
The obvious solution is a meal that goes really well with beer, and this means tacos. I feel like I'm cheating slightly here since a friend provided me with the pulled pork, but this is actually an awesome way to repurpose and use up leftover meat from summer cook outs. The sweetness of the mango and peach complement the pork perfectly, but you could also do this with shredded chicken. Since the meat is already cooked, you only need to have the stove on for about seven minutes total, and the fruit and avocado keep it a refreshing meal instead of a heavy one. It's also a nice change from the lettuce, tomato, and beans that usually accompany tacos, since those can be a little nondescript.
—–
Tropical Pulled Pork Tacos
1 mango, peeled and chopped
1 peach, chopped
1 avocado, removed from shell, pitted, and chopped
3 scallions, sliced
¼ cup cilantro, roughly chopped
1 tsp lime zest
Juice of 1 lime
2 tbs diced mild green chilies (the canned kind is fine)
Salt to taste
Pepper to taste
2 ½  cups precooked pulled pork
10-12 corn tortillas
2/3 cup crumbled queso fresco
1) In a medium bowl, combine the mango, peach, avocado, scallions, and cilantro. Set aside.
2) In a small bowl, whisk together lime juice, zest, chilies, salt, and pepper. Pour over the fruit mixture and stir until well coated.
3) Place a frying pan over a burner set to medium high heat, and use it to heat the pulled pork until hot stirring frequently to prevent burning. Remove to a bowl and set aside.
4) In the same pan, still set to medium high heat, warm the tortillas individually, 10-15 seconds per side, until warm.
5) Divide pork and fruit mixture evenly among the tortillas, and top with crumbled queso fresco.