Music
Underrated Classics: The Wave Pictures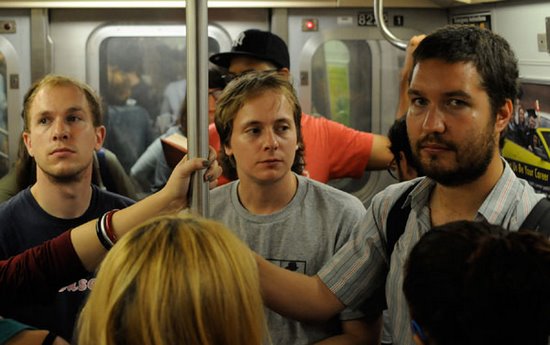 Each week in Underrated Classics, Cory Clifford digs deeper into the annals of music history to recommend essential unsung acts that have yet to even find a sustained cult appeal. This week, he looks at prolific English band The Wave Pictures and their record Sophie.
Despite the fact that Europeans are often very open-minded toward North American bands and musicians, it seems less likely the other way around. Sure, at certain points in time, a huge wave of British rock musicians will invade North America, and hit us with a couple of hits for alternative radio. For the most part, though, it's an uphill battle for a European band to make it as a popular act in the Americas in comparison to the success they can find in their home continent. And I feel like this is a problem on many different levels, not just with Billboard-charters. Bands in the independent realm like The Rumble Strips or Shout Out Louds or The Wave Pictures never seemed to be able to get the grand American welcoming that arguably repulsive bands like Muse and Bring Me The Horizon have gained effortlessly.
The Wave Pictures are definitely a band that contain many of the elements for global success, yet they still remain (at best) a cult act in England, and are fairly unknown elsewhere. The Wave Pictures' perfect elements consist of nods to 60s garage rock and soul, C86-era twee like Orange Juice and The Pastels and the kitschy, Americana-punk style largely contributed by Jonathan Richman and the Violent Femmes. Additionally, The Wave Pictures have maintained a tremendous output (12 albums in the past decade), and yet each release manages to be filled with catchy melodies and troubling, relatable-yet-oft-sardonic and wry lyricism.
And though The Wave Pictures have received a modest following since their signing to Moshi Moshi Records in 2006, they're still a terribly underrated act. The album they released just before their signing, Sophie, is their ultimate classic. Though Sophie is much like their other records, there's just something intangibly rooted deeply within it that makes for 10 tracks of thought-provoking musical immediacy. The album opens with the darkly lit, jangle-pop gem "I Want You To Walk All Over Me." The song is a great introduction to the band's irresistible griping and affinity for amazing guitar solos. Following is the emotional piano-pop song "Long Island," easily one of the Wave Pictures' best songs, and it also features one of their brightest choruses with "And now you know how it feels, you know how it feels, to build your nest in bucket deals."
Next is the silly twee song, "We Cried," a youthful rant and a foot-tapping tune with powerful lead-guitar. The next two tracks are of the most evocative songs in The Wave Pictures' catalog. First we have the falsetto-standout "I'll Come Running Back To You." A song with a rockabilly-ballad essence, it's built around heartache and insanity and is filled with lyrics like "I can't sleep at night/Can't eat a bite/When you were mine, I didn't treat you right/Just call my name, I know I know I know I'm not ashamed/I'll come running back to you." Then we have the angrier "When I Leave You For Somebody Else." This track channels the sarcastic rage of Morrissey and early-Femmes over a Santana-esque minor chord song structure.
There's the title track, a song that very much exalts The Wave Pictures back to a more upbeat status, while still maintaining their lovably dark-humored lyrics. Following is the Richard Hawley-leaning "Pen Pals," which twists words with a wry awkwardness that makes you have furled confidence in its prideful moaning just before complementing that lyrical delivery with classic rock-style solos. "Tanzi On The Phone Line," follows; it's a track with surf rock-style instrumentals, and a troubled relationship in lines like "Her words all bend like spoons, ask her what you want." Following, we have the happiest and most upbeat song on the album. "We Never Motored West" is a very fun song, but don't let it fool you, because it's still filled with bleak realism and dark humor. To close we have the jangly "We Sugared Our Apples." The final track is a terrific closer, and "sugared our apples" is the most perfect euphemism for sex that I've heard in a while. Instead of having a grand guitar solo like in previous tracks, this song has instrumentals of bells and whistles that complement the beautiful plucking and slow bass and drums in the verses.
Fortunately, The Wave Pictures are still around, and released their 12th album, Long Black Cars, earlier this year. Yet at the same time, this is a band that has been so prolific that even if they find larger appreciation, people may miss out on interesting and evocative early albums of theirs like Sophie. Sophie is a notch above the other early Wave Pictures albums, but the thing that truly left me enamored with this album is its ability to maintain sparseness and beauty simultaneously. Not many bands can be dark, and maintain beauty, but on Sophie, that became the trademark style of every Wave Pictures album that would follow. This is a band that surely cannot remain in the gutters for too much longer, but if someone wants to get invested in this band, Sophie may be the perfect introduction.