Music
The Young Evils doing good with new EP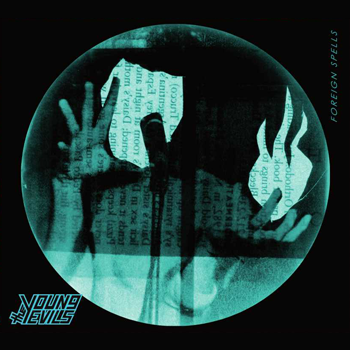 Foreign Spells EP The Young Evils
Release Date: Jul 10, 12
1
2
3
4
5
6
7
8
9
10
Releasing an EP says a lot: I have a handful of songs you just have to hear before I release any more on a full-length. To that extent, an EP should be a pretty good stand-in for the music being worked on, like cutting a good trailer to a movie. Seattle quintet The Young Evils released a contemporary approach to doo-wop with debut album, Enchanted Chapel, to the opened arms of SXSW, Sasquatch!, KEXP, and NPR. Now, they're following up the mysticism with EP Foreign Spells. While short and sweet, the four tracks flow seamlessly up to down like a bell curve, leading you from bigger to less-intense quite beautifully. The simple aesthetic to the band (just guitars, a bass, drums, and the constant harmony of two voices) promises their authenticity and sincere approach to releasing the tracks, but definitely hints at having more in store for you if you can catch them live. You'll be hooked for more, now it's just a matter of getting it.
Nothing evil to start with, except maybe a mischievous rhythm with a steady clap in the background of "Darker Blue Bayou." But when Troy Nelson's vocals come through, followed by the brighter chorus voice of Mackenzie Mercer, the song picks up in their teamwork and any thoughts of suspicion are dissipated. It sounds like team effort even in its simple form, no frilly band mojo trying to grab you in – just enough instruments and vocals to know that seeing them live on the song would have you at first note.
Mercer takes the wheel with next track "Dead Animals," leading his low harmony on the shorter (2:30) ditty, recalling something I'd pull out of the pop punk movement or the alternative couples of the early naughts (think Mates of State with less bite).
Switching leads again, the romantically slowed "Devil's Barricade" feels appropriately placed to ease you into the end, complete with an uber-brief nostalgic voice over and cutesie harmony to tie it all together.
The EP wraps up just a little after 13 minutes with sappy lyrics hidden by the smooth suaveness of the even-toned closer "Touch Tone Lovers." It sounds nearly effortless, if possibly careless, in Nelson and Mercer's breathy voices. Careless, but just as a façade – there are bigger plans in store for sure, but The Young Evils will have to gather them all before casting any more spells.