Music
Underrated Classics: Sportsguitar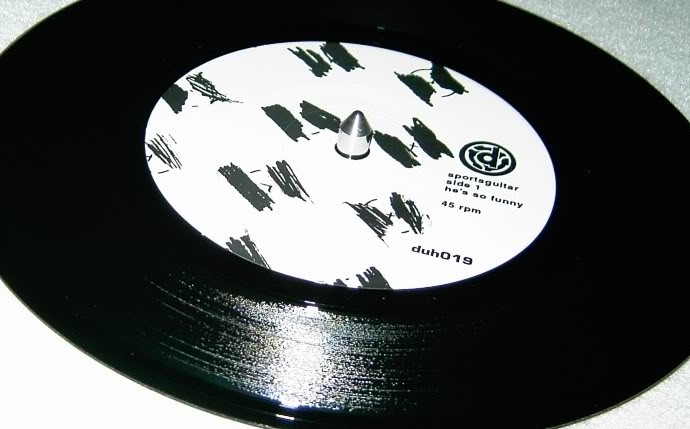 Each week in Underrated Classics, Cory Clifford digs deeper into the annals of music history to recommend essential unsung acts that have yet to even find a sustained cult appeal. This week, he looks at Swiss pop and Matador Records band Sportsguitar.
If you have been following all things indie rock as much as I have for the past 10 years, you'll realize that the Scandinavian region is a humongous force to be reckoned with. Norway and Sweden, in particular, have had a tremendous output of excellent takes on various types of underground music. For good reason, people hold Scandinavians on a pedestal in terms of producing excellent music. And while I agree they've been on the vanguard of music in comparison to America, I feel it shows a bit of close-mindedness toward all European music scenes.
Poland's Lenny Valentino, and many other bands of the country, have made experimental rock music that rivals titans like Radiohead and Animal Collective, Spain probably has the biggest extension of twee pop on the entire planet and Switzerland has long had some very interesting but sorely overlooked bands and musicians. One band in particular had all the makings of success, yet somehow never got to be fully recognized for their astonishing talents.
The Swiss band I speak of is Sportsguitar. Formed in 1993 in Lucerne, the band played around Europe to DIY acclaim, so much so that upon releasing their debut album on their own label in 1995, Sub Pop offered to release a single of the album's song "Gong." Shortly thereafter, Sportsguitar started to gain a lot of indie-label attention, including the attention of one of America's most legendary record labels, Matador Records. Matador released the fun pop record 1997's Married, 3 Kids and the ultra-brilliant Happy Already in 1999. Though Happy Already would be the last record of Sportsguitar's to be released on Matador (as well as the last to feature amazing original guitarist Roland Saum), it is truly one of the most original indie rock albums to be released in the late 90s.
The time signatures, slack-pop appeal, Calvin Johnson-ish vocals and truly original lead guitar on Happy Already lead to 11 tracks that absorb the spirits of Pavement and The Dismemberment Plan. The album opens with "Romeo Goes," a purely fun pop song with melodic and feedback-heavy lead guitar. The chorus features a wonderfully twee riff, and as the song closes, that ambient guitar gets more involved and rhythmically beautiful. The following track "Youth" is another fun pop song, that contemplates ages the singer has never really been, in a song that declares "I can't lose my youth, cause I've never had one." Next is the slower and lyrically compelling title track. The verses are mellow, but the chorus is incredibly strong as the singer belts out "You say you want to make me happy, but you can't cause I'm happy already. And you're wrong to think that I'm a rose just because I won't stay, stay alone in my house."
If the first three songs didn't convince you of the band's pop appeal, than "Chasing Bugs" and "Look Shit" will. "Chasing Bugs" is a super upbeat affair, while "Look Shit" is a moody, acoustic tune about a declining relationship. "Mistake" and "Fish" are very fun, Mark Mulcahy-leaning songs, with wonderful jangle and even more solid guitar tones. Following is "Neighbourhood," a track that has guitar-effects that sound almost viola-like, and dark-humoured lyrics. The last three tracks close out the album perfectly, starting with "Come Come," a very pretty song with nice-yet-funny lyrics like "I can't help staring at your blouse and those pants. Maybe it's that they represent what I think is your soul."
Next we have the tempo-changing pop song "Wine." "Wine" is a terrifically fun song about drunken nights, claiming "it's the wine that's stealin', steals my sleep." Lastly we have the heartbreaking "So Healthy," a truthful representation of young-relationship misery. In the closing bridge the singers harmonize "Like a breaker in the ocean, like a river deep and wild, a giant silent cloud pushing its way across the sky. A white cloud on a blue sky, a white star like teenage love. In a cold night by a lake, with some goddess, and you are God."
With all the poppiness and fair amount of label love, Sportsguitar were bound to be mainstays, in Europe at the very least. Yet like many great bands of the 90s, they never saw the light of day outside of the Southern European indie circuit. After the very modest success of Happy Already, the band released two more albums, then called it quits in 2003. Unfortunately, not a lot is known about what has gone on with the band members since. It seems that shortly after, Sportsguitar covered The Beach Boys' "Wonderful" for Sony Music Japan's tribute album Smiling Pets in 1998. That was also the last recording by Sportsguitar to feature guitarist Roland Saum. In the days of endless reunions and mass 90s indie appreciation, hopefully Sportsguitar can be a more fully recognized band. I mean, come on people, this is a band that Matador (who have always had a pretty consistent track record) signed. For now, we have all five Sportsguitar albums available on Spotify, including Happy Already, perhaps the most unsung indie pop masterpiece of the late 90s. Happy Already has all the makings of a classic, aside from actually being considered one.