Music
Underrated Classics: Lee Moses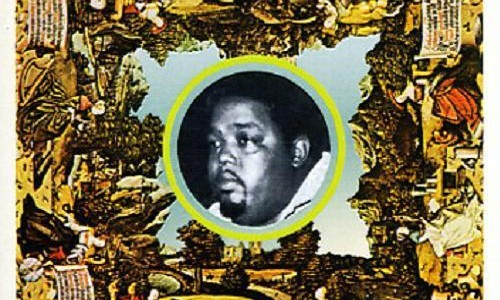 Soul is a genre that has truly had the ultimate revival in pop culture in the past 10 years. Starting out with British stalwarts like Amy Winehouse and Joss Stone, soul has had a huge pop revival and is something that has shown the ability to emit enough integrity to find Grammy-winning appeal, as well as plenty of radio catchiness. And although soul was a groundbreaking and popular genre in the 60s and 70s, it's still a greatly undiscovered sea.
There is a vast terrain of brilliant African-American musicians from their genre's heyday that never reached the acclaim they ought to receive. Some musicians like The Mighty Hannibal and Little Eva have achieved cult status due to famous musicians mentioning them and/or covering them, or with reissues many years down the road. Many others have never even managed to get anywhere near the surface of a following. One musician in particular, and one of my favorite soul artists, is the brilliant guitarist and singer Lee Moses.
Nicknamed "The Duke of Soul," Lee Moses is an Atlanta native that achieved a "deep soul" following in the late 60s as he segued from New York City session musician into a tremolo-picking soul troubadour. In the late 60s, he cut six singles, all before releasing his debut album Time and Place in 1971. The album features nine tracks with spiraling guitar, broken-spirit soul singing and a couple of excellent renditions of classic 60s pop. The album opens with the John Fogerty-like "Time and Place," a song with an infectious guitar riff, blasting horns and the perfect prescription of soul percussion. Following is the more psychedelic "Got That Will." "Got That Will" is all about Lee Moses declaring that he's "got that will to learn," as he names various musicians who he aspires to be successful as.
"What You Don't Want Me To Be" is the next track, and it's a woozy, drunken-soul affair. The combination of broken vocals, vibraphone and distant backup singers hits you deep in the gut, and has the depth from which "deep soul" gets its name. Next is Lee's rendition of the Mamas and the Papas' classic "California Dreaming." Lee's version is a bit slower, a hell of a lot more soulful and kicks up in a huge way at the end as it turns into an upbeat, distorted coda.
Next comes another ballad, the reflective "Every Boy And Girl," an organ-laden tune in which Lee professes that "every boy and girl needs love." Lee also plays a cover of Jimi Hendrix's version of "Hey Joe." Lee's version of the track is slower, but the lead guitar's a bit more wah-inducing, and the solo in the middle of the track is astonishing. "Free At Last" is Lee's account of loving a woman whose love was a secret due to a tempestuous affair, but he and his love are at the point where it doesn't matter anymore, and they can tell everyone. "Would You Give Up Everything" is a Sly Stone-leaning soul-pop tune that asks the question "would you give up everything you've got, for all the love you need?" Last comes Lee Moses' very best song, the beautiful and dizzying guitar track "My Adorable One." The song is a tremendous showcase of what a brilliant songsmith Lee had the potential to be. He claims "there will be no tomorrow, if we part," and sings in the chorus "I can say, you are my adorable one." "My Adorable One" is Lee's ultimate classic soul song, and is the perfect closer to his solo release.
Sadly, part of the reason why Lee never became the huge success he had the potential to be was his lack of recording. A year after Time and Place was released (which really lacked a huge output upon release), Lee recorded a single of a cover of "The Dark End of The Street," and sadly that would be the last recording from the soul guitarist. Shortly thereafter, Lee moved back home to Atlanta, and lived there for the rest of his life. He apparently played local shows from time to time, but Lee clearly wanted a quieter life after all. And though he once aspired to be successful like his peers in Sly Stone and Jimi Hendrix, a poor-performing record can be dissuading enough to deter even the best musicians. We never got another recording, and Lee never got a chance for a cult following before his death in 1997.
aTen years after his death, British-based reissue label Castle Music re-released Time and Place, paired with his brilliant singles from the late 60s. Since then, Lee's garnered a little bit of an internet following, though still not as much as he could. Yet with the resurgence of soul, and the American public's begging for all things "natural" and "real," for all we know Lee could be the next obscure soul man to be dug up from the forgotten ashes. Time And Place is a classic record, filled with classic deep soul tracks, and it truly has the potential to be one of the most revered soul records of all time. Lee Moses deserves that sort of legacy, and the reissue of Time and Place is a beautiful introduction.