Music
Ty Segall brings his friends into the mix with 'Slaughterhouse'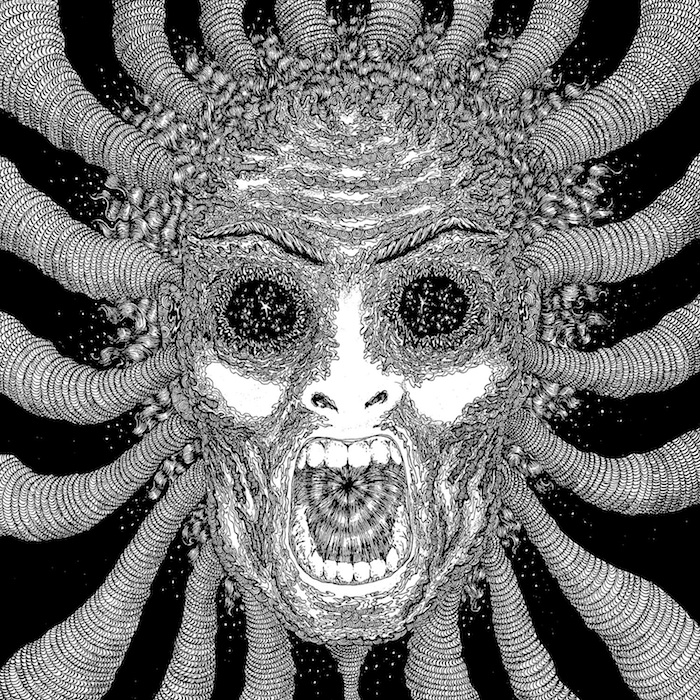 Slaughterhouse Ty Segall Band
Release Date: Jun 26, 12
1
2
3
4
5
6
7
8
9
10
Ty Segall has been setting the garage rock scene on fire for the past six years. Starting out with the Epsilons and his solo stuff in 2006 and 2007, since then Ty's appeared and collaborated on ten albums in an unbelievably short amount of time. The guy is a workhorse, yet pervades the feeling of someone that loves punk just as much as he loves laid-back, stoner-y vibes. His biggest and best albums seemed to have come with 2009's collaborative album with Mikal Cronin, Reverse Shark Attack, and his 2010 solo album, Melted. Since then, Ty's released a terrific live album, the heady-pop record Goodbye Bread, an album with White Fence, an EP of T. Rex covers, and a comprehensive collection of early singles. Ty Segall releases a bunch of stuff, and though some may be better than others, he always manages to have ¾ of a release that you're guaranteed to love. Aside from his releases, his live show is also something that constantly gets praised, and he captured it terrifically well on 2011's Live In Aisle Five. On that live album, we got to hear how hard-rockin' Ty Segall's live band can be.
Due to this praise for his live lineup of Mikal Cronin, Charlie Moon, and Emily Rose Epstein, Ty decided to record a full-length with the whole band involved under the name "Ty Segall Band," with which they give us Slaughterhouse. Slaughterhouse very much plays as a combination of Ty's more recent 70-psych affairs with the early garage noise done by him as well as Cronin & Moon's other band, Moonhearts. The album recalls the noisy garage punk of The Trashwomen and The Mummies as much as it sounds similar to early-Stooges and Black Sabbath, yet somehow is much bigger and louder than any of the above. In 11 tracks, under forty minutes, Ty Segall Band pushes their amps to capacity, sing as hard as they can, and seem to have a hell of a lot of fun in this proto-punk-influenced jam session.
The album's first two tracks, "Death" and  "I Bought My Eyes," let you know that the album's title, the songs' titles, and the overwhelming-noise of Slaughterhouse is here to kick your teeth in. The band decides to rain on your bruised and battered parade even more by introducing you to the noise-punk title track. Now despite the lovable yet crotchety fidelity of Slaughterhouse, Ty and Mikal Cronin are terrific songwriters and never forget about their pop sensibilities. "The Tongue" and the amazing "Tell Me What's Inside Your Heart" get you dancing along, and the latter, "ooo"-ing along. From there we have "Wave Goodbye," a track that is just as much invested in the spirit of Black Sabbath as Turbonegro. The next four tracks are short ones that allow room for either more melody or more chaotic speedy-garage punk…or both simultaneously.
"Muscle Man" is a beachy 60s-pop tune, while "That's The Bag I'm In" features very Los Saicos-like vocals from Mikal Cronin. Next we have the fuzzy and effect-filled "Diddy Wah Diddy," a rockabilly noise affair that really kicks things into high gear. Following, the band covers an early Ty Segall track, the newly renamed "Mary Ann." First appearing on his 2008 album Ty Segall as "Oh Mary", the Ty Segall Band version is a crazier, faster, and noisier version that is drowned in spring reverb. The album closes with the ten minute-plus track, "Fuzz War." The first minute and a half is filled with space-y and ambient guitar noise, all before the band kicks in with Tony Iommi-like feedback guitar. This "Fuzz War" is a battle between Ty's effect-mic'd vocals, the band's discordant feedback noise, and the overseeing judgement of distant drums. "Fuzz War" is a track that's sure to raise eyebrows and blow back listeners' hair.
With Ty Segall's umpteenth release in the past 6 years, he still reigns supreme as heavyweight garage rock king. Slaughterhouse is a "Black Angel's Death Song"-type of affair, and though it may not showcase the pop mastery of his previous two albums (and Mikal Cronin's self-titled debut), it surely isn't an album to forget, and is definitely music that I'm sure will translate much more interestingly the band's live show. This is Ty Segall's second release in 2012 (his first, his collaborative album with White Fence, Hair), and he definitely doesn't look like he's slowing down anytime soon. Though Slaughterhouse may not live up to the songwriting potential of his previous efforts, it shows a young musician, whom many of us have watched "grow up," in a way, having a blast with his best friends and most frequent collaborators. Ty Segall's spirit of 65 has in full-force caught up with his knack for modern noise-affinity. Slaughterhouse may not be Ty's greatest album, but it's one that shakes, rattles, and destroys whatever part of the brain you may have left.