Music
Saint Saviour is saving contemporary with Union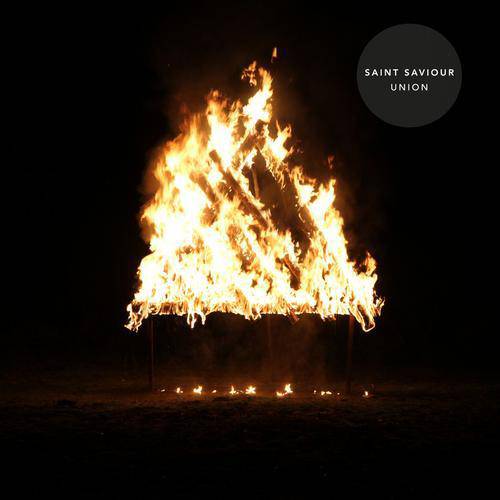 Union Saint Saviour
Release Date: Jul 24, 12
1
2
3
4
5
6
7
8
9
10
Not everyone is independent: some us need to be on teams, go to the bathroom in groups, and/or have Facebook constantly telling us what so-called friends are doing rather than reaching out ourselves. When Becky Jones discovered she could write her own music to her own depths, and then record it to her liking by herself, she set off from electro group The RGBs to do just that. After joining up with Groove Armada for a time "living the high life," Jones got the final push needed to finish her own deed. Born is Union, her Saint Saviour debut, full of hypnotic electronica, powerfully heavy vocals, and a carousel of emotional takes. Although a little hard to follow lyrically, Union offers the latest sense of contemporary.
A slow jazz opening is misleading on first track "Mercy," as Jones' baby-breath voice cuts through the grave solitude in bold eccentricities, beautiful and yet unintelligible here and there. The echoing loftiness akin to Zola Jesus, like a sacred hymn (despite the later remix-begging track "This Ain't No Hymn"), finds otherness in a tune that goes in and out of something you might hear in traditional Middle Eastern music, or Indian street music, or in Egyptian markets. The vague sound of a guitar in the distant background of the end promises the next twelve tracks to be an unraveling surprise.
Of course, just moving on from the first track is fulfilling. Jones' voice, more mature of her womanhood than the holy child she had began as, resonates on "Tightrope" with a chilling boom. The light pop tempo held by the background percussion is accompanied by a "Creep"-like rhythm and "Like A Prayer"-esque backup vocals. But this isn't Madonna for the party girls, this is more of a power ode.
Heavy on the echoes and character shifting with her voice, "Liberty" starts off with a  pace guaranteed to pick up in a dance-anthem way, but instead of going all out, it's a subtle kind of upbeat that nonetheless gets the job done: dopamine rises. It's like listening to your favorite 90s feel-good jam, perhaps some Cranberries or Alanis were your cup of tea. You can throw them together here.
Devoting the biggest stretch of time on the album to "Jennifer," the 5:13-long track begins as something you've definitely heard in a club in another not-so-distant era before it tears into the electronica sphere with vocal distortions, heavy synth riffs, laser drumming. Baz Luhrman could be proud. Although after getting electric and calming down a bit, the beat seems to plateau just a bit. It's probably best to listen whilst being active – put this one on your next cycling playlist and you'll be a Spinmaster in no time.
After a hip-hop segment in "Domino" featuring Amplify Dot, Jones comes out with a folksy tune on "The Rain Falls On The Just," almost like a children's rhyme. As soon as the hook catches you, it gives way to a jumpy dance tune and again, Madonna comes to mind – this time the Material Girl in her most famous form, with partying synths and a repetitive showcase of her pop-tuned vocals.
To close, Jones is as bare as she gets, her wide-ranging pipes bringing you low and high out. "Horse" is a simple devotion of love made all the more powerful with the heavy emphasis on Jones herself. A light pattering of basic percussion in the background, vague piano notes, and backup claps and vocals help keep the spotlight on the true talent, which has been wearing a layer too many of electrified veils and overpowering synths thus far. It's clear Saint Saviour is here to save by roping you into Union. But this is a faith you can actually count on now and forever.