Music
Can't Stop Won't Stop: 6/22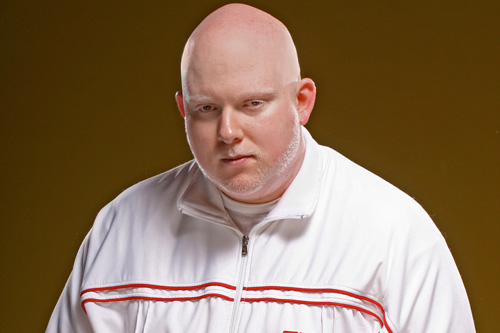 5) Childish Gambino – "One Love (Should Have Known)" (Prod. Childish Gambino)
He's improving, and fast! Childish Gambino has definitely been working on his rapping abilities with his new "Should Have Known." The singing on the hook was a bit questionable to me, but the verses he delivers make you somewhat accept what I have named the "Drake Effect," where R&B and rap become one. Through his lyrics, you can tell Donald Glover is still adjusting to his Childish Gambino alter-ego, but with time he should have a firmer grip on the direction he wants to proceed. Talented people have a knack for figuring it out.
Pros: I can see the lyrical improvement from Gambino.
Cons: "Drake Effect."
4) Wiz Khalifa feat. 50 Cent – "Telescope" (Prod. Harry Fraud)
The beat is bonkers! The production by Harry Fraud deserves all the credit in the world for Wiz and 50 Cent's new "Telescope." Both artists deliver a verse a piece, but Wiz takes the cake on this one. "But this industry shady/Most of these niggas are crazy/Most of them quick to lose they soul, no if or a maybe," Wiz spits. I honestly thought the Taylor Gang movement would come and go, like the FUBU clothing line or Crime Mob, but Wiz Khalifa has stayed true to his mission and keeps delivering new material for rap enthusiasts.
Pros: Surprisingly good combo formed by Wiz and 50, and the beat by Harry Fraud is dope.
Cons: I hope this isn't a one-time thing from the two MCs.
3) Dizzy Wright feat. Capo – "Nobody's Teaching Game" (Prod. FATAI)
Las Vegas product Dizzy Wright just released a new mixtape this week titled Free Smokeout Conversations, featuring "Nobody's Teaching Game," The beat is provided by FATAI, and Capo and Dizzy each have a verse a piece. "It's obvious we ain't solving shit when we shooting" proclaims Capo, as the two team to shed light on the ignorance of the "role models" who are sending out the wrong messages. Open your ears and listen to what the two are saying; this is positive and conscious rap.
Pros: New music was a real message.
Cons: Needed one more verse from Dizzy Wright.
2) MMG (Rick Ross, Wale, Meek Mill, GunPlay, Stalley) feat. Kendrick Lamar – "Power Circle" (Prod. Lee Major)
Self Made 2, scheduled to drop next week, spoils us with what is sure to be one of its best features in "Power Circle." A great job on the production by up-and-coming Lee Major, the beat is a perfect platform for the MMG team to huddle up, draw up a play and execute a power move with a secret weapon by the name of Kendrick Lamar. And at this point, if you invite K Dot to lay a verse on a track with you, you're really setting yourself up to be outshined. I mean, Wale, Stalley and Meek spit bars, but Kendrick Lamar is the star of the show. And why can't Ross give me more in his intro "verse"? Whatever the case is, the growth that MMG has enjoyed over the years is a direct result of Rick Ross' determination to expand his label. Fake or not, he's done a hell of a job.
Pros: Everyone brought their top-notch material on this track. Hell of a job by Lee Major on the beat.
Cons: Rick Ross' "verse."
1) Brother Ali- Stop the Press (Prod. Jake One)
No hook, with a smooth and melodic beat, Brother Ali's "Stop the Press" shows you the scars and heart-wrenching experiences he's had to endure. Losing his father to suicide and another close friend to the afterlife, Brother Ali's lyrics ooze with emotional hardships, which have inevitably forced his life in a new direction. It's an incredible track that seems more like someone sharing their story with you, rather than a rap song. After hearing this track, it makes sense that the title of his next project is Mourning in America, Dreaming in Color. After I heard it the first time, followed by six straight replays, it was a no-brainer to place it at number one this week.
Pros: Brother Ali blacked out on this, no hook was necessary. Incredibly emotional and open track.
Cons: None
—–
Mixtape of the Week
Crooked I – Psalm 82:V6
Member of heavyweight group Slaughterhouse and leader of COB (Circle of Bosses), Crooked I released his new mixtape this week, Psalm 82:V6. To be honest, it sounds like an album. The features and top-notch production makes Crooked I's newest installment one of the top mixtapes out. Crooked I is able to add the Long Beach seasoning to Slaughterhouse, and has the lyrical delivery speed of a Midwest rapper displayed on "Fuck You Pay Me," featuring Twista. But what I like most about Crooked I is his ability to use imagery and wordplay to give symbolic characteristics to inanimate objects, as on his track "Nikki."
In a fantasy world, imagine if the Incredible Hulk, Magneto, Megatron and the Power Rangers had rings of power similar to the Planeteers from Captain Planet and summoned a being to descend from the high heavens in order to rescue the innocent. Crooked I would appear. The Hulk's power and aggression is apparent on "Never Forget," while Magneto's ability to attract metals is parallel with Crooked I's ability to suck you in  with "Real Niggaz," featuring the actual "no floss" Freeway Rick Ross. Then, shifting gears at the drop of the dime akin to Megatron, is  "3 The Hard Way" featuring Ras Kass and Kurup. The group collaborations of Slaughterhouse on "Monster" and "Team COB," featuring Horseshoe Gang and Iceman, remind me of when the Power Rangers would team up to defeat that ugly chick Rita Repulsa, who had the cones on the side of her head. The outro song "BBBB" featuring Tena Jones is a clear-cut sign that Crooked I has the lyrical ability to save the day. Trae the Truth, who was also featured on Psalm 82:V6, was involved in a shooting that took the lives of two of his colleagues in Houston this week, I want to take this time to wish him a speedy recovery.