Music
Emily Jane White marries goth and folk with beauty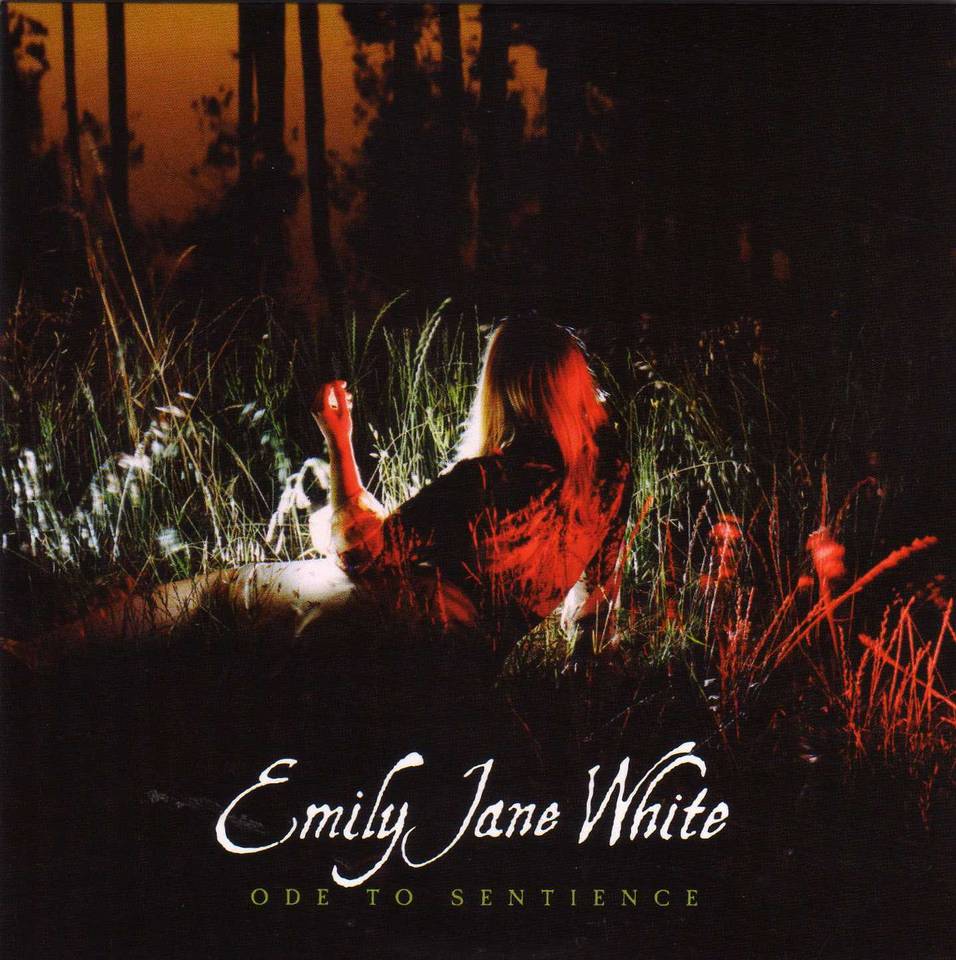 Ode to Sentience Emily Jane White
Release Date: Jun 12, 12
1
2
3
4
5
6
7
8
9
10
Music has probably born more genres and sub-genres than Netflix has created personal movie genre combinations. For example, "dark folk" comes from the "folk noir" sect of neofolk (go figure that one out): it's a dichotomous key of music progression, a constantly advancing way to look at the original species. Not only has Emily Jane White exemplified the new in folk since her debut in 2007, while maintaining the original accents of the genre, but she's done so as a staple in the darker realms of the goth. With her third release Ode to Sentience, White  traipses into familiar territory regardless of your associations with folk or goth or neo or noir – both light and dark, literally and figuratively, the album captures a sentiment too true to ignore, although it can sometimes lull where it ought to showcase more.
Plunging you into a sea of folk and swimming strings, fingering and acoustic reverberations swelling, White's voice cuts through first track "Oh Katherine" like a spill of fresh-churned butter cream. Its quiet serenade, with breathy tail-ends to her sentences and wispy background vocals echoing her slightly already on-stage echo-effect recording, promises White is determined to say – nay, sing – something very particular. And she doesn't plan to do so half-heartedly.
Guided by an opening guitar wailing its country twang, "The Cliff" takes White's intent and wraps it in more of a full-band-sounding package, as opposed to the ethereal-in-fields-and-memories placement of the first song. Still coasting on the simplicity of her own talent, the personal affects she's pulling from begin to piece together the overall message. There's a feeling akin to a novel: you've already read the first two chapters, and the story only has eight more to go. If you stop now, you'll only have a taste, but you'll miss out on all the surprises and twists along the way. Don't put the book down just yet.
Recalling Elliott Smith can be clichéd in many emo, post-emo (we've hit that already, right?), and generally sad guitar acousti-rock. But White seems to channel a sort of Smithian sentimentality on "Black Silk" although with a little more of a public feel, her repetitive vocal pops catchy and sing-along-esque in closing the track.
Pulling you out of the classic folkness for the first time, "I Lay To Rest (California)" offers a welcomed variation in two parts: first, a string-and-piano ode that's simple enough, but still manages to shift between breathy ballad of building emotion and subtle hints of a something more grandiose, like wafting a delicious scent or tasting something that hooks you in flavorful notes; part two, at 2:58 begins by picking up the piano and employs a Cloud Room-type of jump into an easy-to-follow finale. At 4:06, White reverts back to the original opening score of the track, carrying through the remaining minute with seamless beauty.
For the first 32 seconds, the piano is hardly audible on "The Preacher." White's voice, having proven her veteranism to the themes of abandonment and yearning on the album, holds a creamy electricity in that Elliott Smith influence previously mentioned, against the sole sound of the other instrument, an electric guitar's consistent fingering.
The end is clearly in view with the quiet theatricality of the score to penultimate track "Requiem Waltz," sounding almost operatic in its ups and downs of a sweeping flow to the music. Images dance, of wooden stages and white dresses, and Emily Jane a performer of classic death and love in the past. But she is also a contemporary, unrivaled to the niche of the "goth folk" scene she reigns her light, empathetic, voice over.