Music
Underrated Classics: Aden by Aden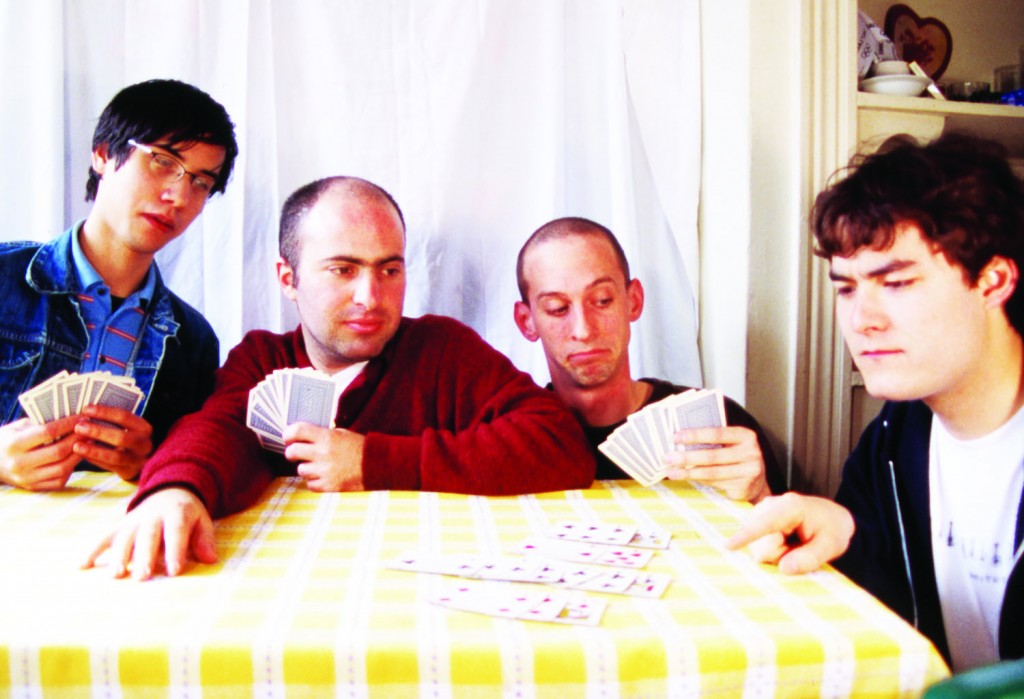 Unrest is the perfect indie rock band (at least in my opinion), and Teenbeat Records (founded by Unrest's Mark Robinson) had a small but impressive collection of indie rock albums in the 90s that have become just as much of a legacy for Mark Robinson as Unrest is. Sure, some of those bands involved Mark Robinson (most notably Air Miami and Grenadine), but with releases by legendary bands such as +/-, Stereolab, Velocity Girl, Versus and Gastr del Sol, Teenbeat solidified itself as one of the best indie labels to grace us with its presence. Fortunately, Teenbeat still exists. Though it does not release quite as many records as it used to, it still releases side projects of former bands' members, and most recently a deluxe-edition reissue of Unrest's genre-defining final album Perfect Teeth. Much like Any Trouble was last week's willfully obscure band among a sea of giants inside the realms of Stiff Records' universe, the Chicago-based Aden can easily be viewed along the same lines.
Aden was formed by three students at University of Chicago in 1995, originally under the name Dingle. Shortly thereafter, they would enlist Sabalon Glitz multi-instrumentalist Chris Holmes to produce their debut single "Scooby Doo." By 1997, they had enough songs to release their magnificent debut album, Aden, on local label Fortune4. It was later reissued by Teenbeat in 2002, with whom they first signed upon the release of their sophomore record Black Cow. The thirteen tracks on Aden's self-titled debut are some seriously somber indie-pop along the lines of Seam and east-coast twee-ers Holiday, but a little more emo and somehow more fulfilling than any of the above. Also produced by Chris Holmes, Aden opens with the slowcore, beautiful and organ-led track "Snowy Sidewalks."
The singer sings "Are they worth the tears we've dropped and wiped away/And have we lost those countless hours we've dreamed away" in the chorus and truly means it. One thing I love about slowcore is that it's very melodramatic, yet therapeutic. Aden hits the nail on the head with that even more with second track "Cause of Your Tears" and fourth track "When You Left." Both feature terrific strings, as well as choruses that really make the song shine in its sorrowful tales of heartbreak and insecurity. Early single "Scooby Doo" is easily the most accessible, and possibly the best song on the record. "Scooby Doo" opens with the perfect bassline, and simply has that lazy summer jam feel that's so uniquely 90s that it's haunting. The chorus is much slower than the verses, but the pivotal moment is in the second verse, where singer Jeff Gramm sings "Playing punk rock, to show that you are still hard, but your lips are far too tender and it hurts when you bite down."
More upbeat tracks like "Still Cross My Mind" and "Plunky" are really great pop tracks. "Still Cross My Mind" is noisy and fun, and "Plunky" is a great twee-pop track, but the true astonishment lies in Aden's slower, more somber songs. "City Lights" is wonderfully acoustic, and "Walking In Circles" has a uniquely emo-like riff in the verse, yet bursts into a very Stephen Meritt-like chorus. The two best of the slower tracks on Aden are the baroque pop track "What Makes You Sad" and the longest song on the album, "Reverie." "What Makes You Sad" reminds me of Jeremy Enigk's Return of The Frog Queen in a very, very good way. There's a cool chamber pop element to the song that sets it apart from everything else, yet still sounds familiar enough to be an Aden track. "Reverie," on the other hand, is perhaps the ultimate slow-and-somber Aden track. Filled with acoustic rhythm guitar and tremolo-ed lead, singer Jeff Gramm opens with "In my dream where I didn't exist I saw you smile/In a place where all comfort and bliss had come back in style," before closing with an epic breakdown and a chilling-yet-beautiful harmony of tremolo and electric piano. The last song on the album, "DC Song," has a very Either/Or feel to it, and is very short, but by the time it rolls around with some very interesting electronic effects, Aden is a successfully sad album filled with beautiful instrumentation and vocals and youthfully heartfelt lyrics.
Aden is very much a lost band that still has yet to be, well, "found." The 90s saw a lot of great music, but it missed a lot too. Bands like Archers of Loaf, Bedhead and even Galaxie 500 to some extent seem to have received the most acclaim and fan-building in the recent years of mass-music archiving through the internet. And though these bands may not have been huge successes during their heyday, they seem to be headlining festivals and large venues in their recent reunions. For all we know, Aden could end up being the next great 90s indie rock band to reunite during a resurgence of popularity. And though Aden's next couple of albums did not land them a whole lot of success either, I'm thinking their talent will catch up to everyone else very soon. Aden is a terrific debut, and Aden was a short-lived but incredibly beautiful band.
(Disclaimer: I sadly could not find any YouTube links to preview Aden. But if you're really interested in the album, it's available for digital download at the Teenbeat Records website. Also, if you're strapped for cash and would like to listen to them on Spotify, which is what I've been doing constantly, they're available on there as well.)