Music
Underrated Classics: Any Trouble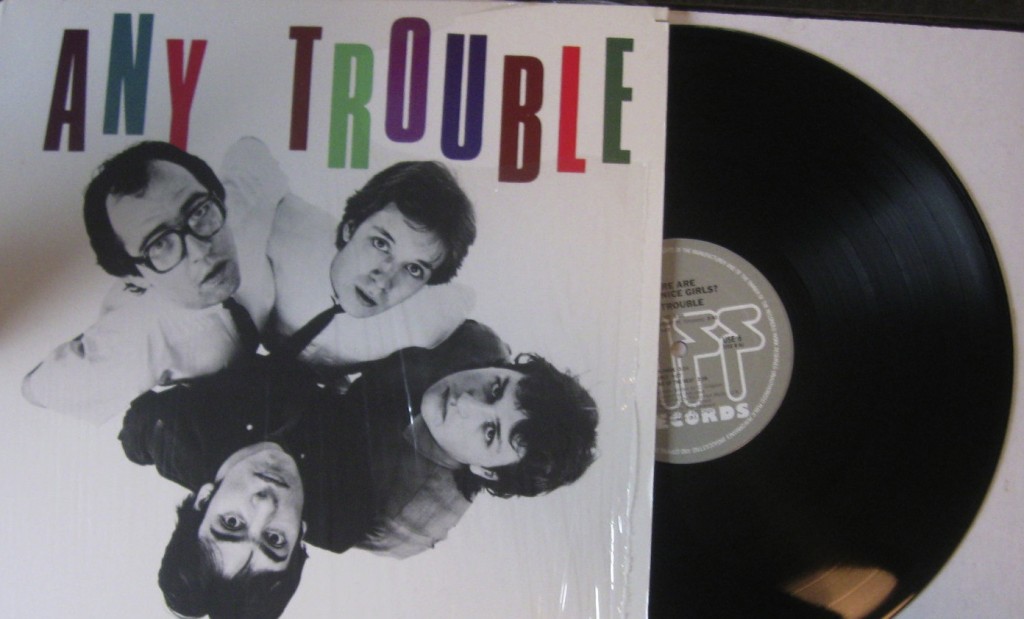 Sun Records is not only the beginning of rock 'n roll (a genre that is and always will be on chronic spin-off from subgenre in to subgenre), but is also the first independent record label to boast a string of stars on its roster. Unfortunately, despite the success of a few independent record labels that would follow (Stax Records in particular) in the 50s and 60s, the 2 ½ decades that would follow Sun Records early success were largely dominated by the major labels. They would buy up every other impressive independent label, and start releasing bigger and better albums, on both sides of the Atlantic. Fortunately due to the air of politics and distaste for big business that the British punks had in the late-70s, the modern indie rock label was born through many a number of upstarts, and one of the first to gain wide notoriety was London-based Stiff Records.
Stiff Records had Nick Lowe (who also served as the in-house producer of early Stiff releases), Ian Dury & The Blockheads, The Pogues, and of course most famously, Elvis Costello. Stiff would have multiple roster-artists tour together; they had punk attitude with pop hooks, and always had the best slogans (including my personal favorite: "If It Ain't Stiff, It Ain't Worth A Fuck"). But much like any successful label, there are always those unfortunately overlooked artists. Usually though, these labels will eventually find some fans for even their most esoteric artists somewhere down the road (something Sub Pop has found to be true with Unsane, and something Creation Records has found to be true with Felt). But sadly there's at least one terribly overlooked album on the riotous Stiff Records, and that is by a little band called Any Trouble.
Formed in 1975, Any Trouble were veterans of Manchester's vibrant pub rock scene. So when their terrific debut album, Where Are All The Nice Girls?, came out in 1980, they had already been a well performed, and fairly hyped band. Boasting just 10 tracks, Where Are all The Nice Girls? is a power-pop and new wave classic that features smart songs of being done wrong by love, and wonderful production by Fairport Convention's Roy Wood, who most famously produced Nick Drake's last album, Pink Moon.
Album opener "Second Choice," a song that actually would get a fair amount of indie-radio play in the U.S. (Chicago's XRT in particular), is a Byrds-meets-ska-strummed track that tells a story of being made "second choice" to another man. Second track "Playing Bogart" isn't exactly as catchy as the previous track, but it's an early look at the impressiveness of singer Clive Gregson's lyricism, in particular in the second verse with "Let me out into the night time/traffic returning home/all martyrs suffer as I walk back slowly through the bar." Next track "Foolish Pride" is a very pretty song with excellent lead-guitar, but it's "Nice Girls" that is the ultimate stand-out on side A of this fantastic LP. "Nice Girls" has the perfect drunkenly sad-organ and relatable lyrics to lament the album's title with. Following "Nice Girls" is the awesome new wave track "Turning Up The Heat" which is perfectly poppy, but also shows Roy Wood's direction particularly the wonderful backup vocals in the chorus.
Side B of Where Are All The Nice Girls? is really where Any Trouble shines as a band. Fun tracks "Romance" and "The Hurt" are a wonderful pick-up of tempo, but the last three tracks of the album are truly astonishing. "Honolulu" and "(Get You Off) The Hook" are terrific pop tracks. "Honolulu" has a wonderful beach-y chorus, and "(Get You Off) The Hook" has echoed keys that recall the oddity and wryness of Costello's wonderful album Armed Forces. But it's eighth track "Girls Are Always Right" that is truly the most perfect song on the album. A chorus of a meowing guitar, perfect melodic repetition of the title, plus some earnest yet subtle piano, makes "Girls Are Always Right" four minutes of evocative yet tender, poppy angst.

Where Are All The Nice Girls? was a truly terrific debut, and sadly would also serve as their best as they would disband after four albums in 1984. Clive Gregson would see some modest success among folk and alt-country scenes in both the UK and US, but would never really reach the potential once shown on Any Trouble's debut. Despite a decent amount of positive reviews and promotion on alternative radio on both sides of the Atlantic, Any Trouble never became the pop success of their peers Elvis Costello and Ian Dury. Though the album was a commercial failure, Stiff Records reissued the record in 2007 (which features an interesting "b-side version" of incredible track "Nice Girls"). Where Are All The Nice Girls? has been among the ranks of unknown power-pop classics, but I truly hope it shines through with modest success soon. Clive Gregson is still an active songwriter, and Any Trouble seems to be loved by every new listener I've introduced them to. Power-pop is a genre filled with underrated classics, but hardly any are as well-performed and well-written as Any Trouble's astonishing gem, Where Are All The Nice Girls?.